There's a new family that moved in next door.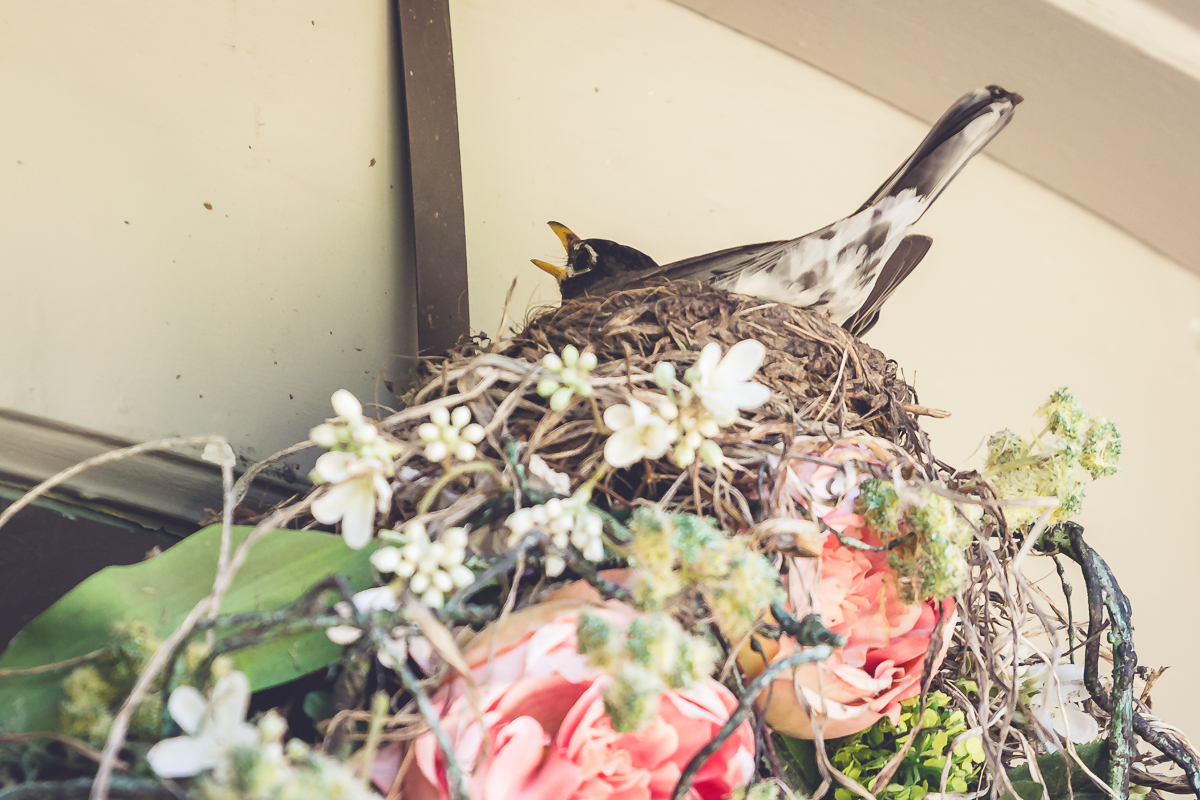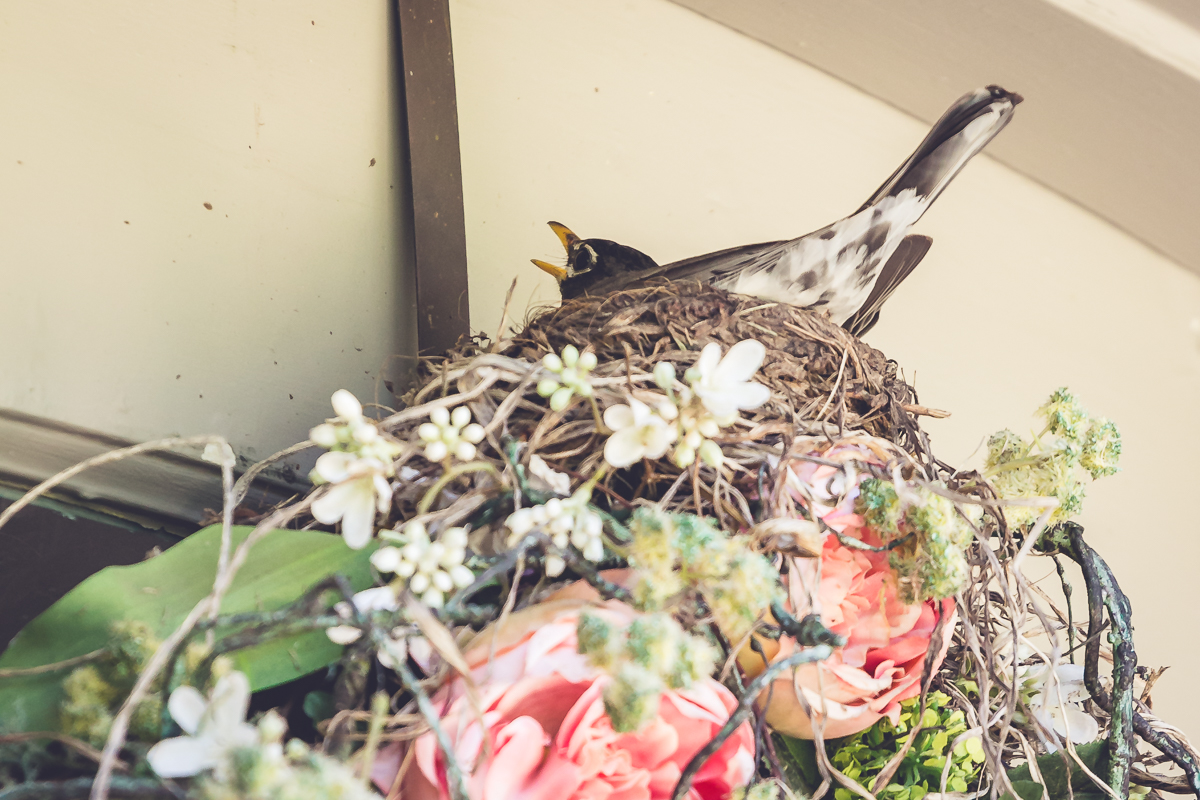 Actually they moved in on my door. My front door.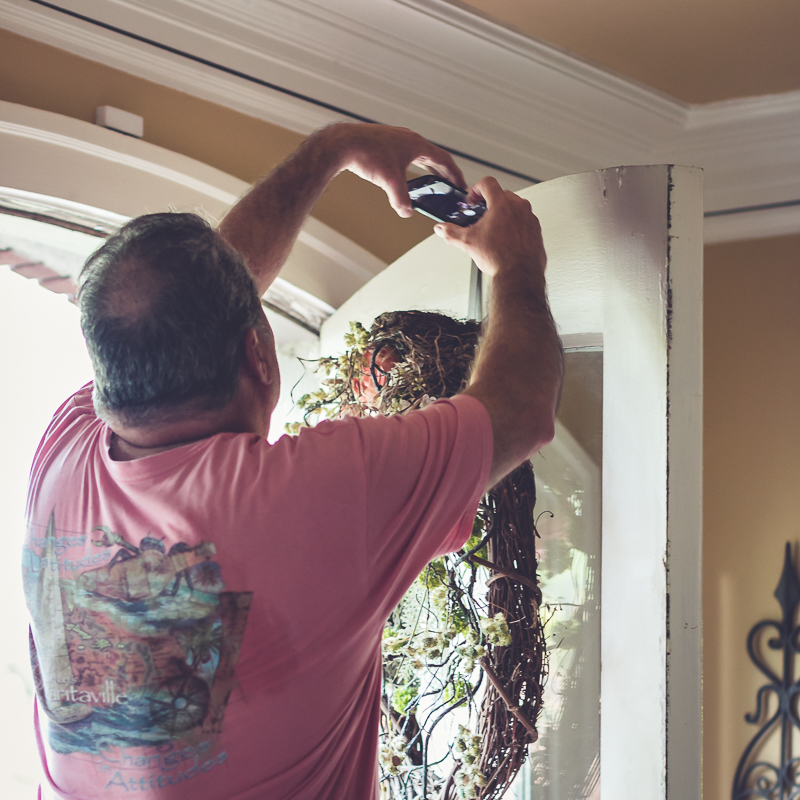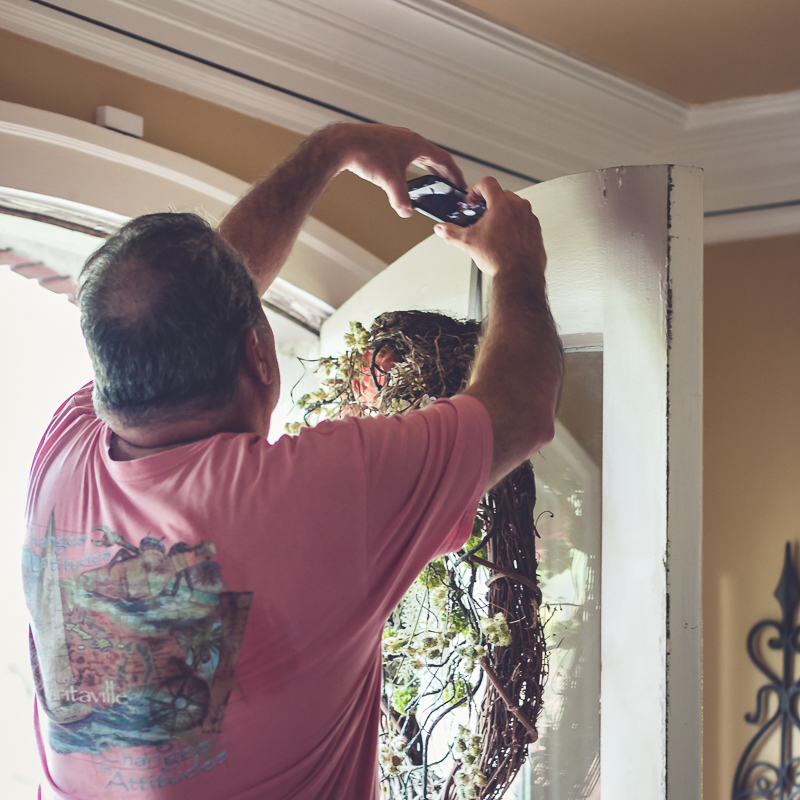 About a month ago, we had a contractor come to the front door – he is the one who pointed out to me that a robin had made her nest on the wreath on my door. And since then…well..I've been pretty much obsessed.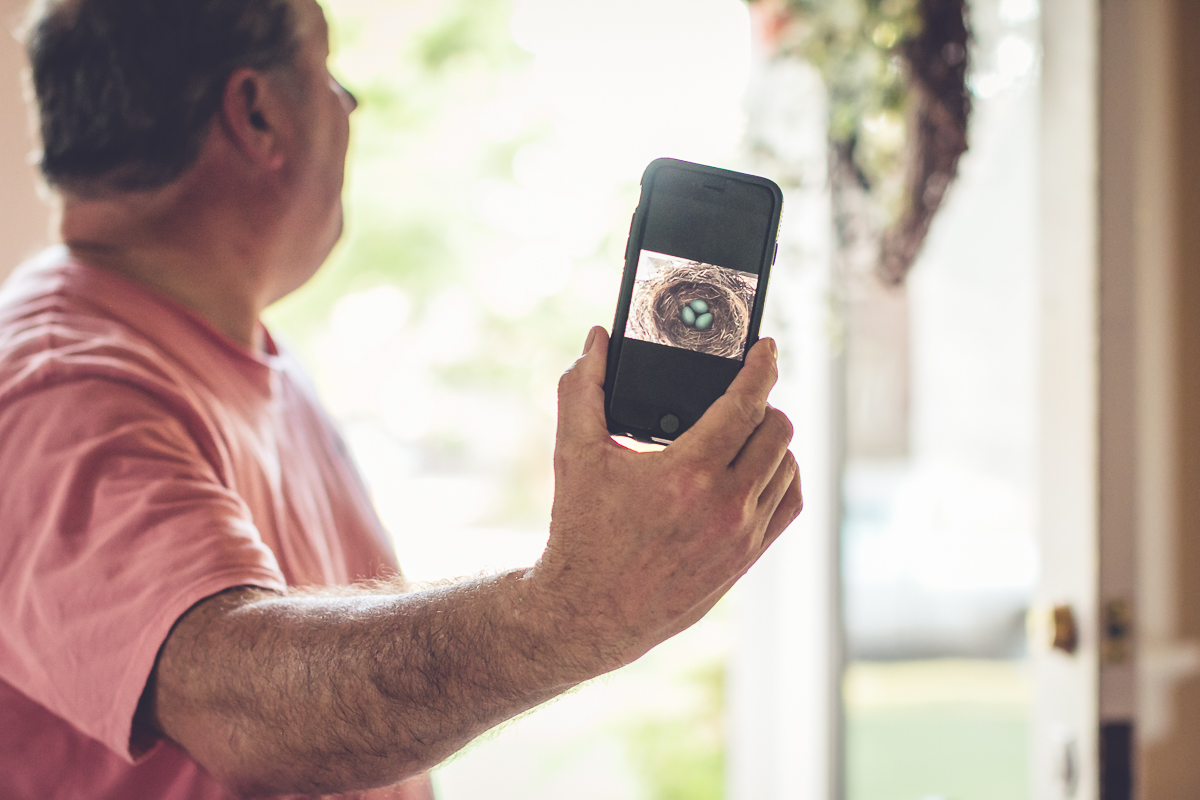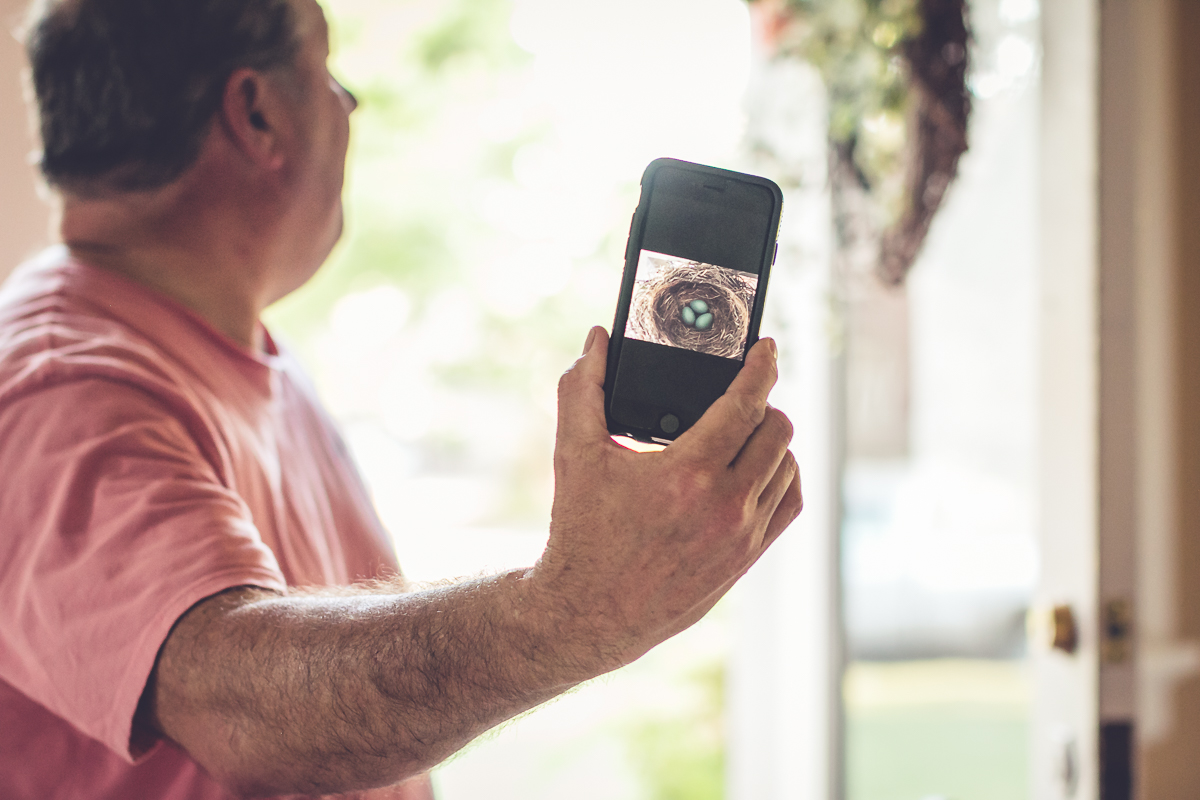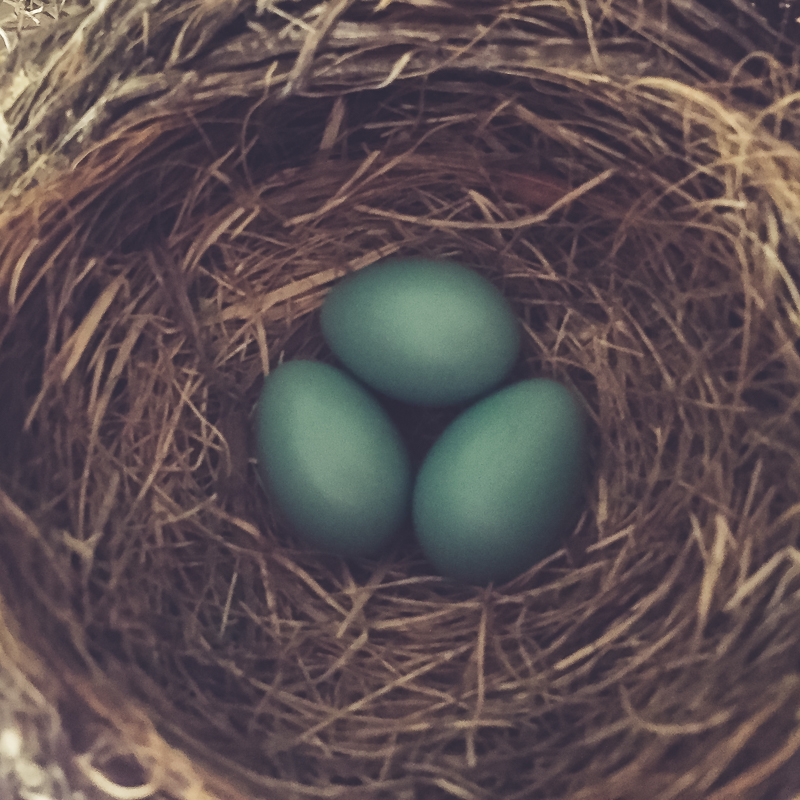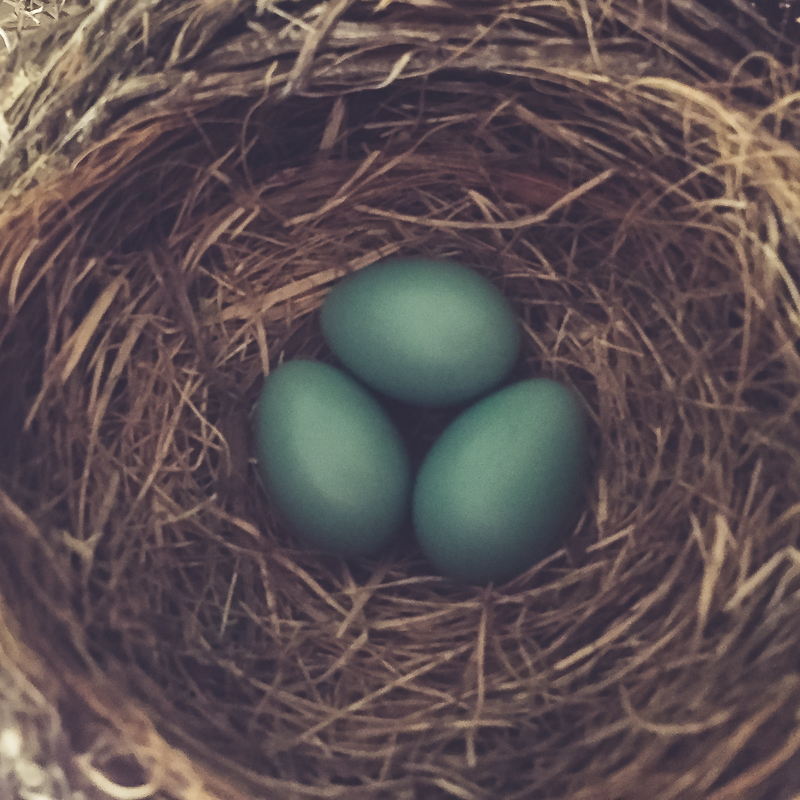 About a week after we discovered the nest, the babies hatched! And in just five days they went from this…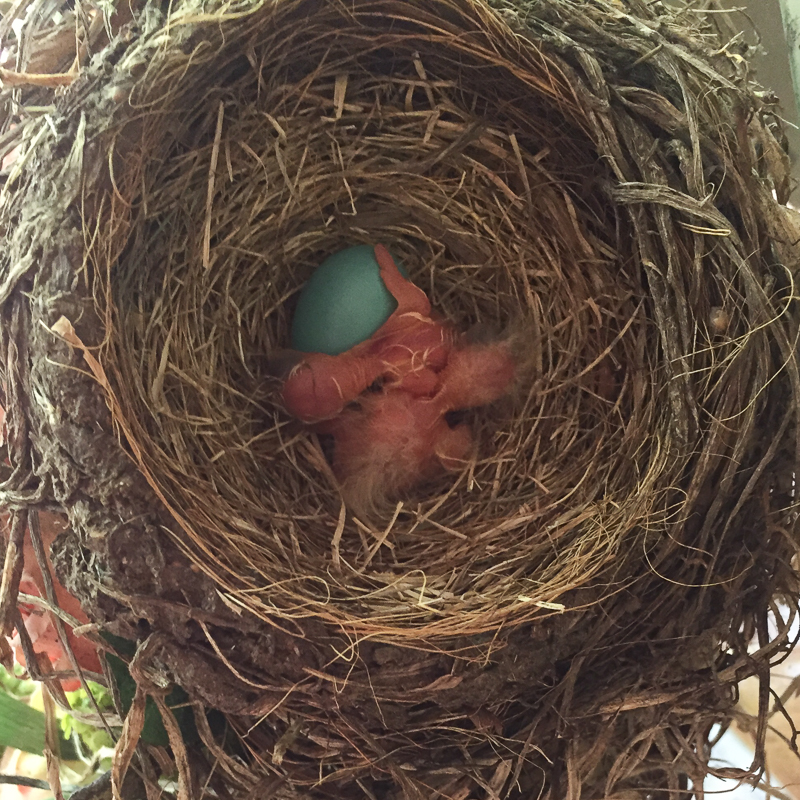 …to this!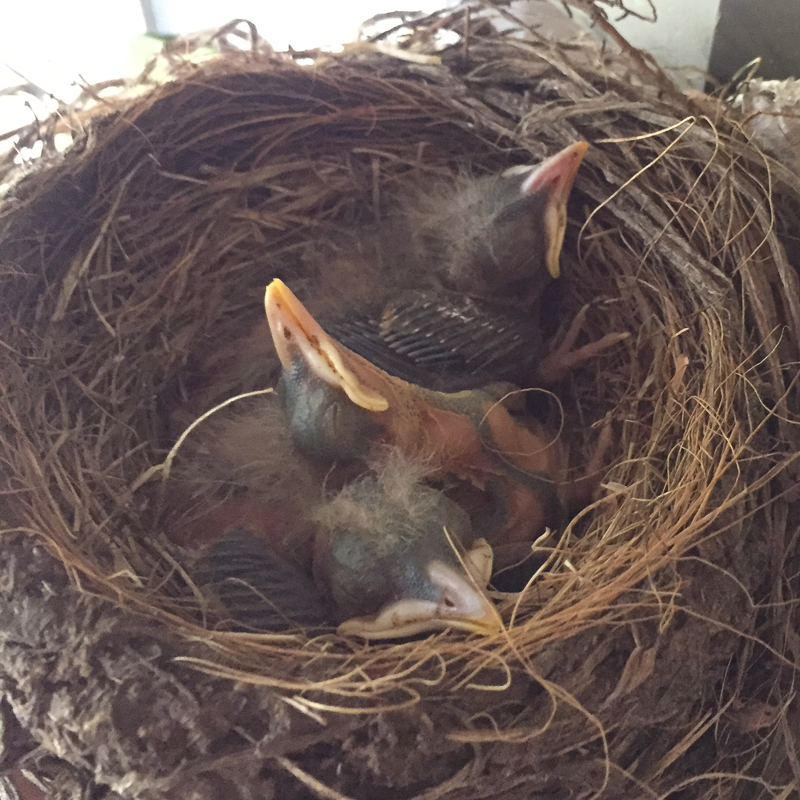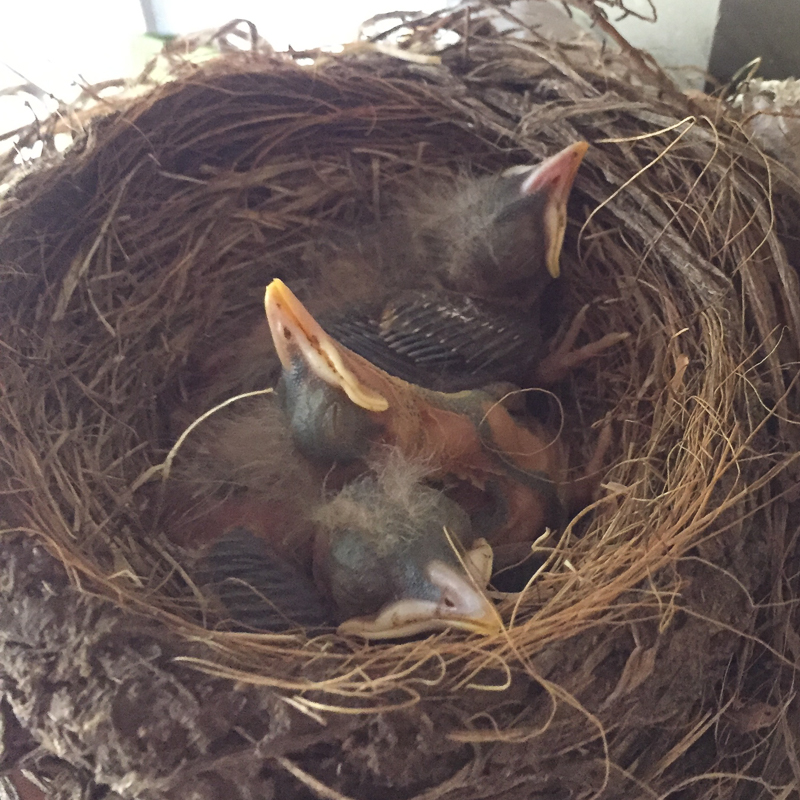 Isn't that amazing?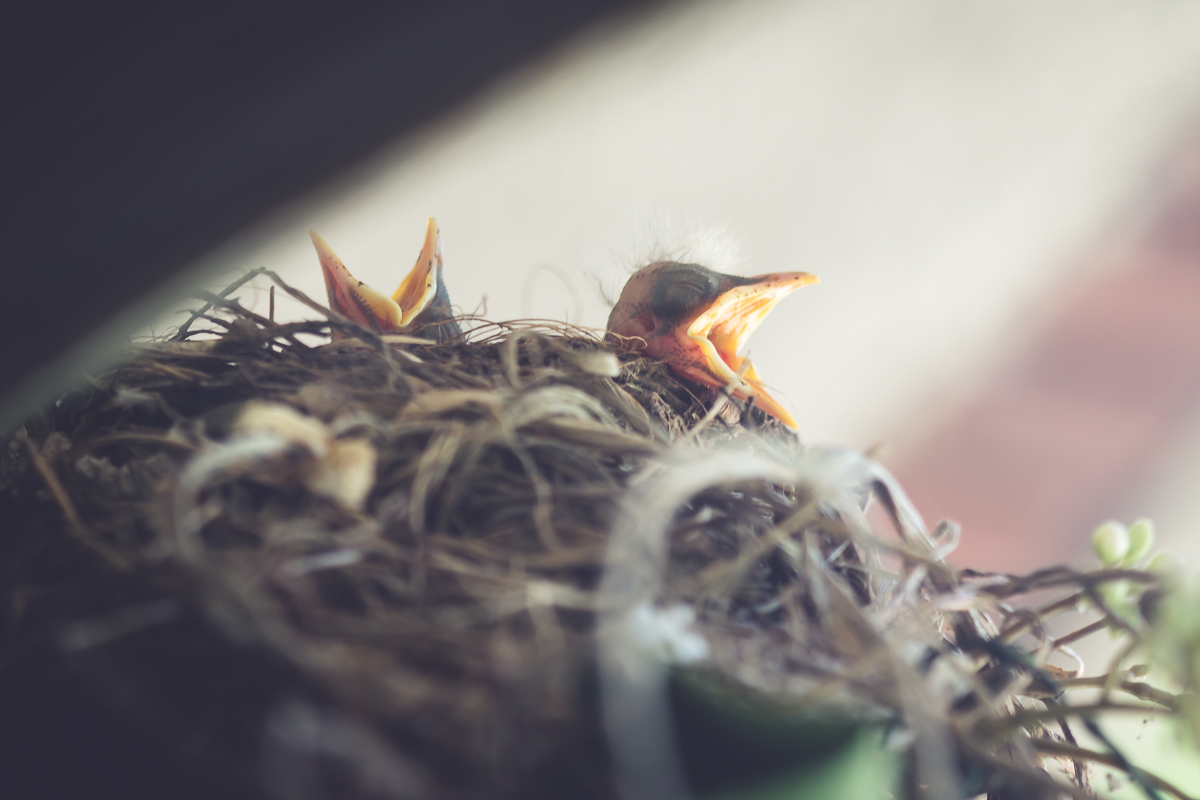 They're hungry little guys, that's for sure.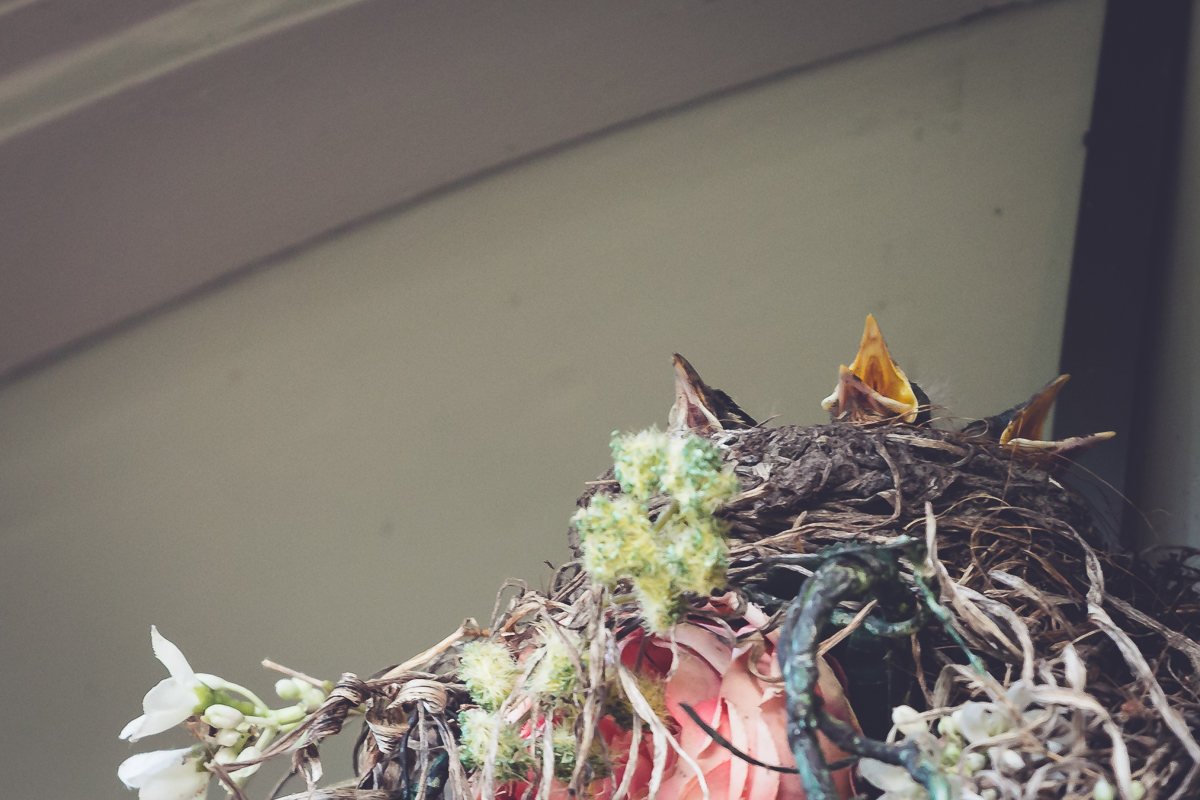 I can't over how fast these baby robins are growing!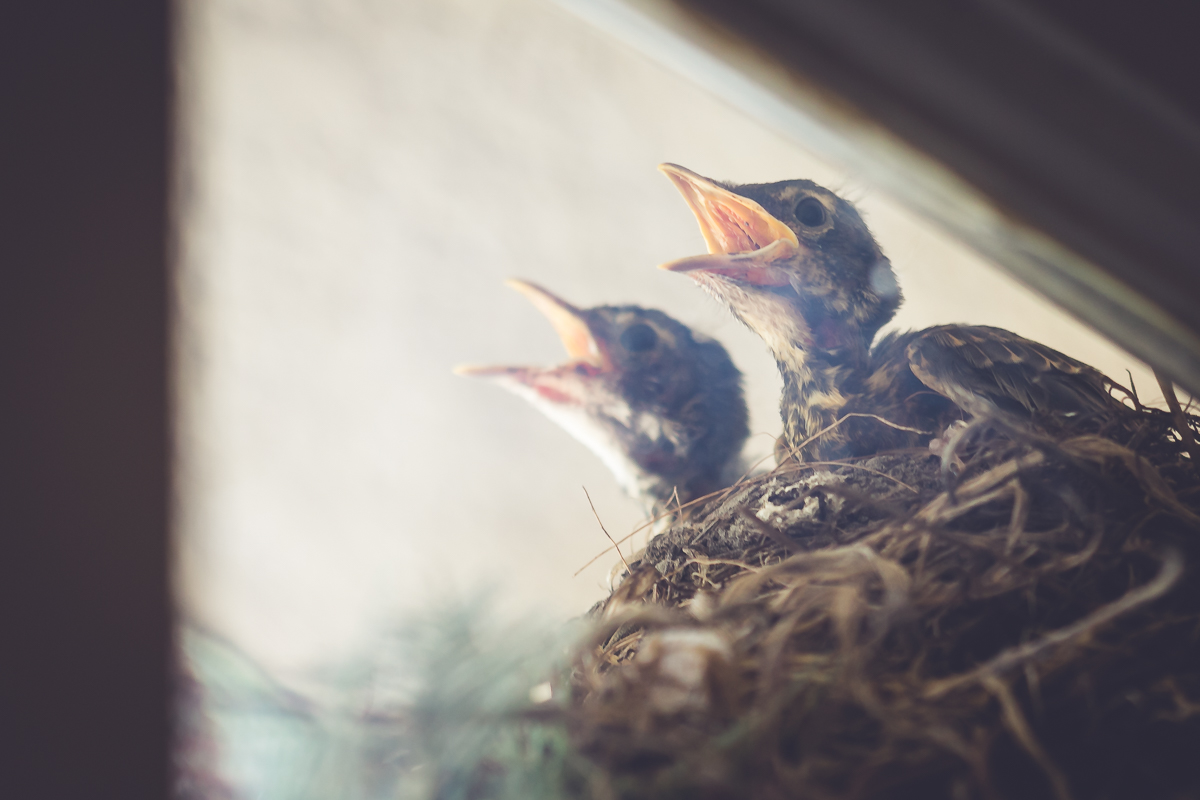 They have the tiniest little chirps and getting more of their adult feathers. That nest is getting pretty crowded!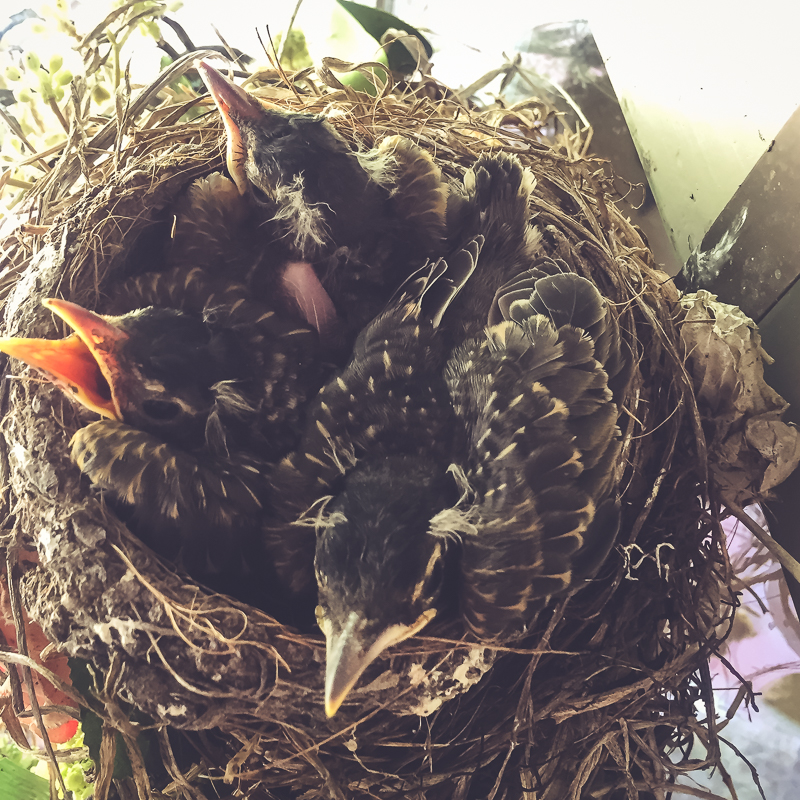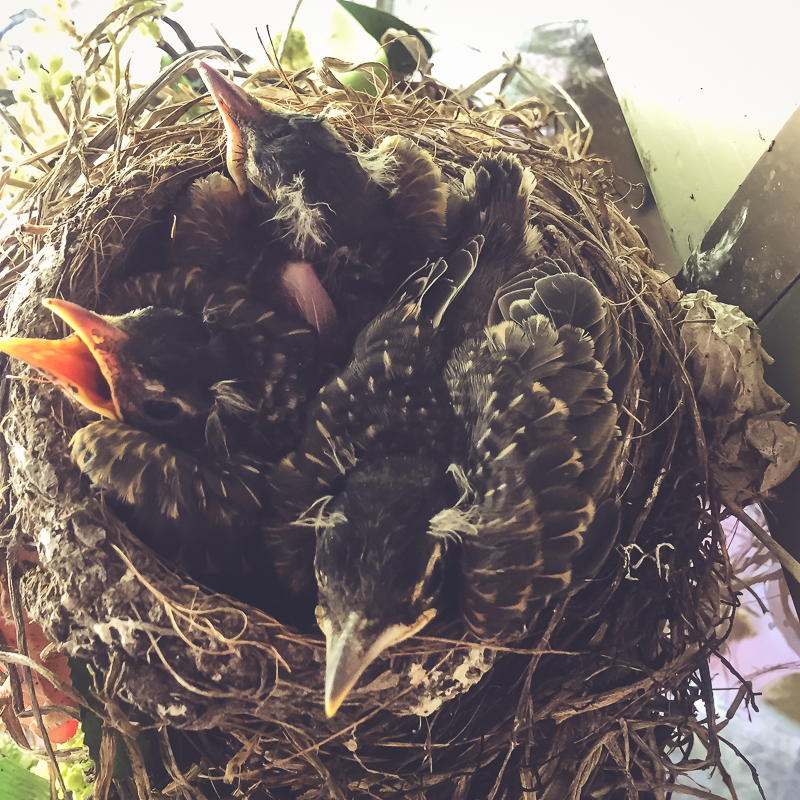 I try to not to disturb them too much…momma is always close by and isn't afraid of letting you know when you get too close.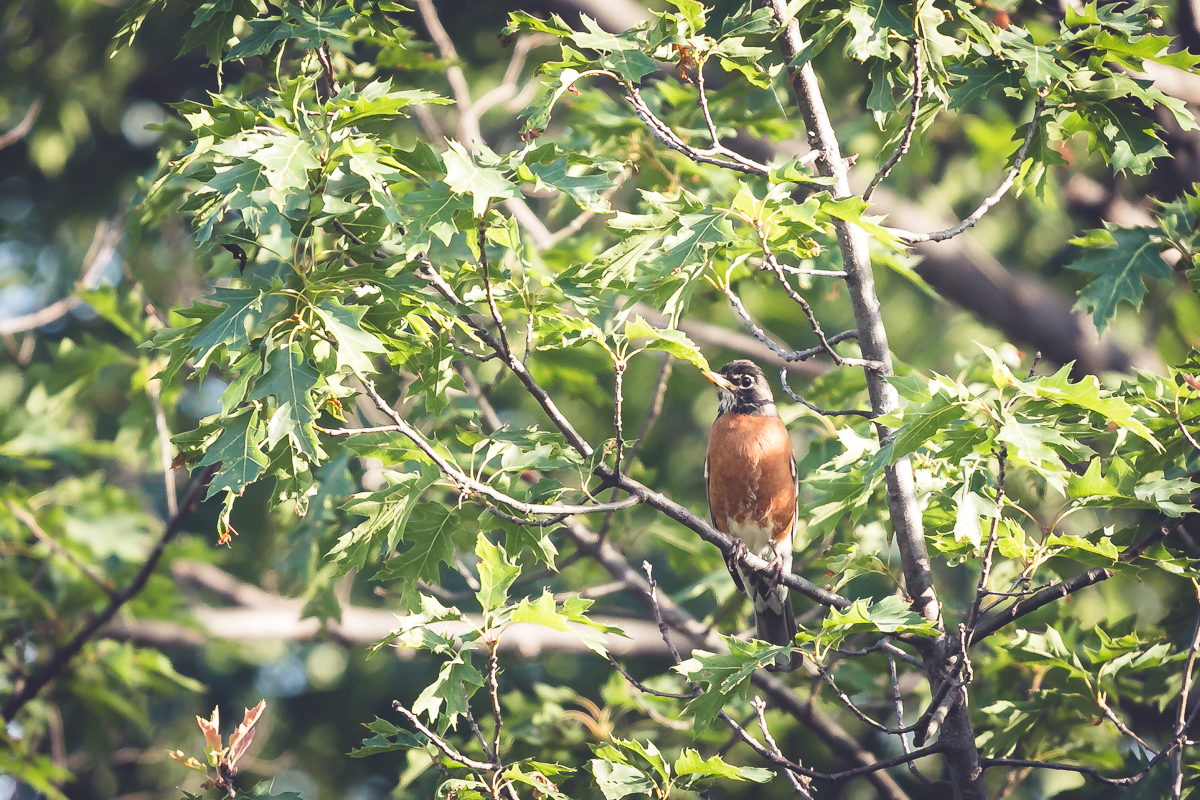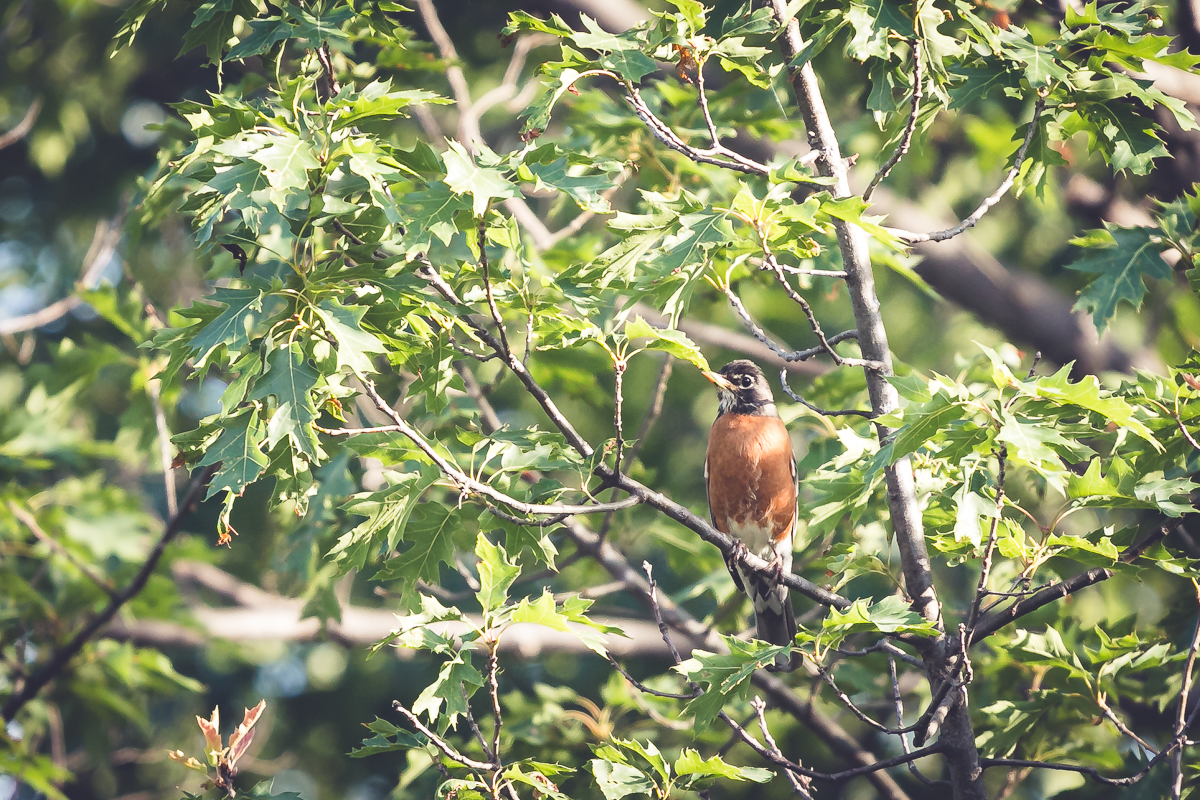 Take my word for it.
And Poppy's…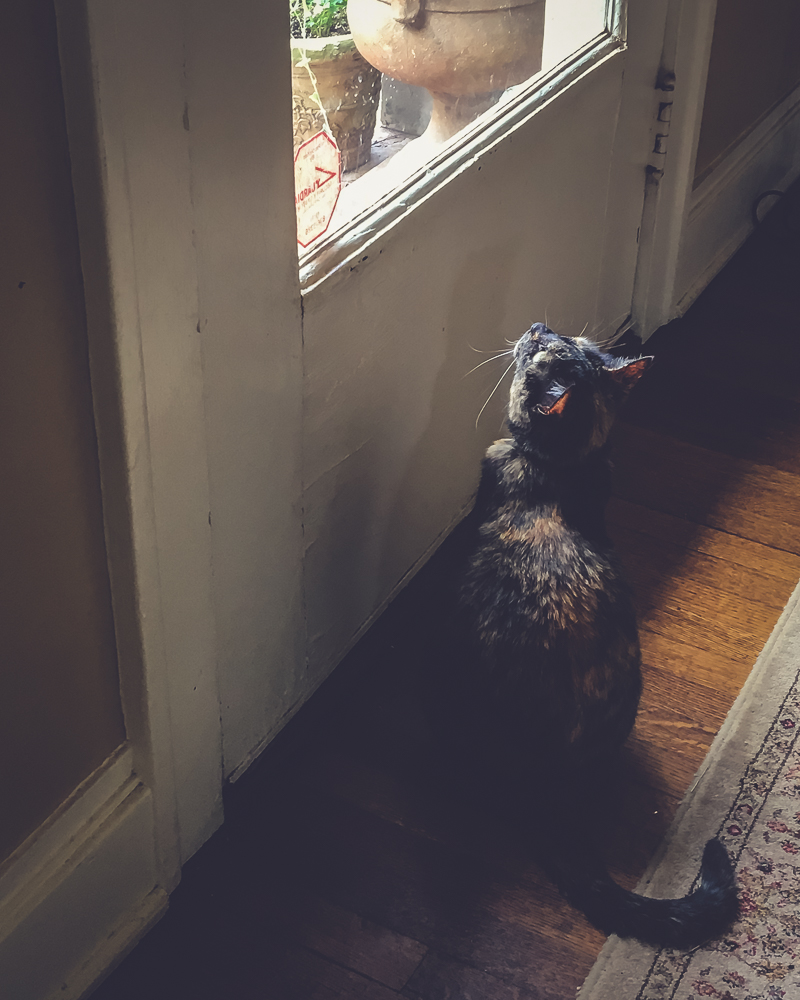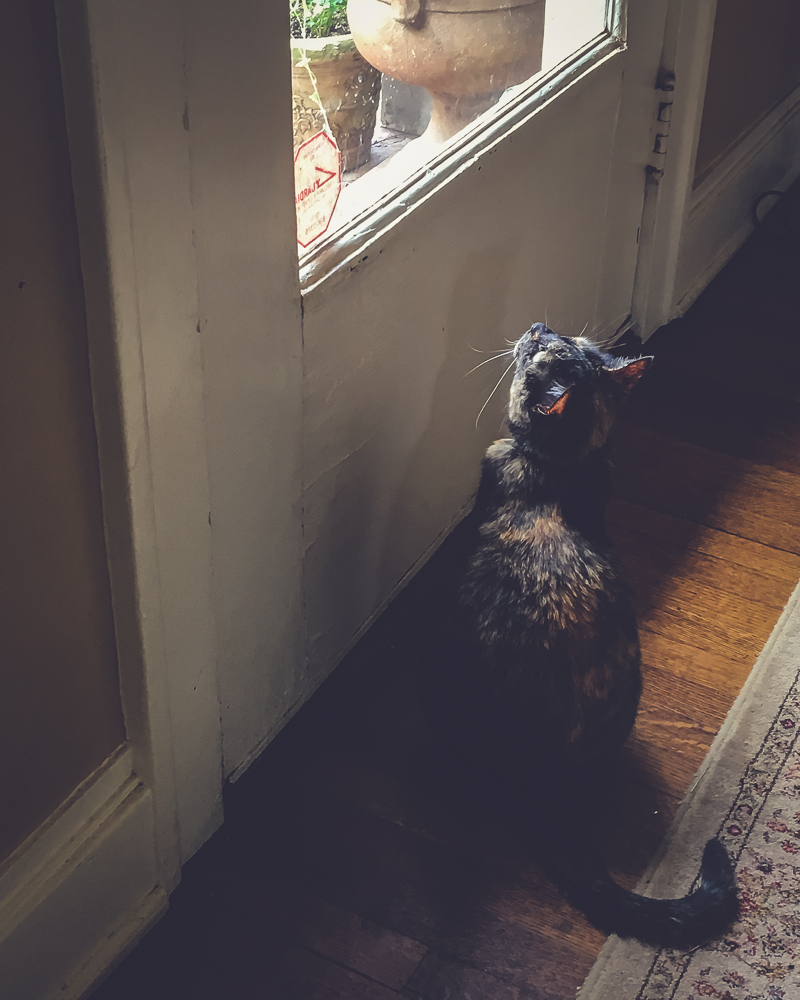 …apparently I'm not the only one obsessed with this nest.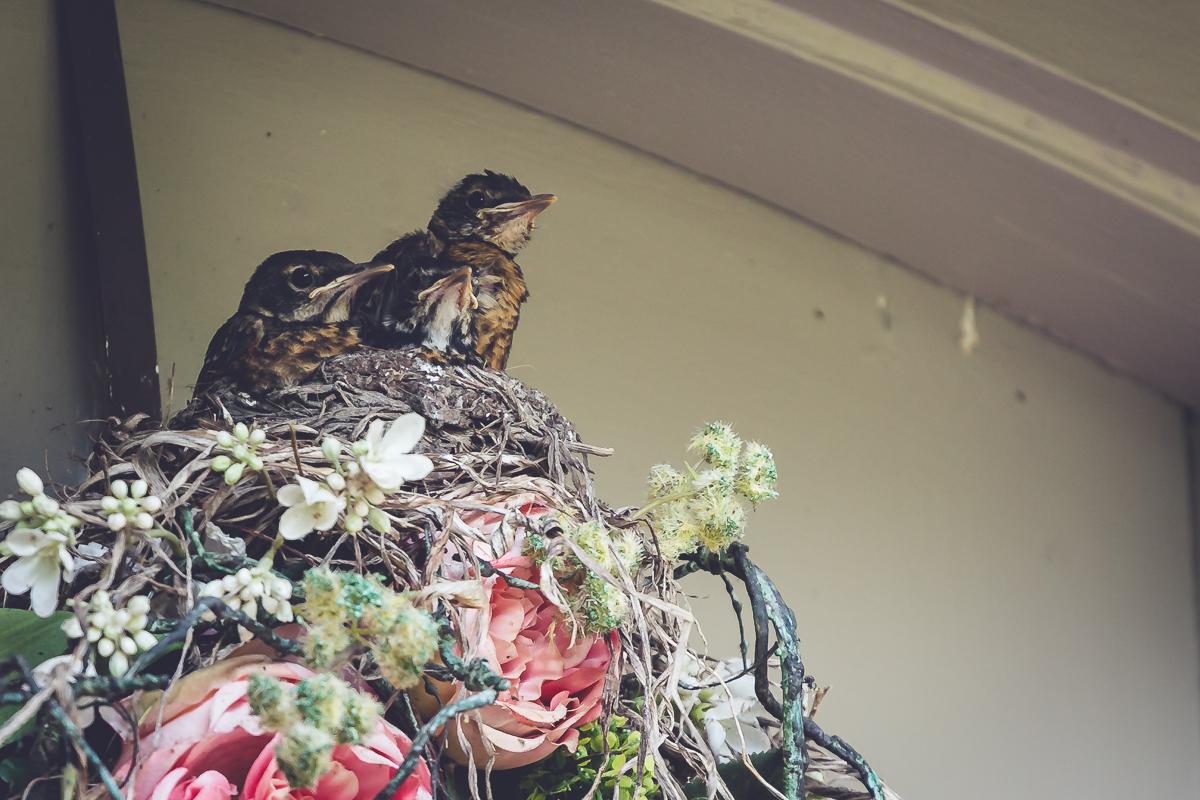 This is the second set of baby birds I've watched grow up around my house – we had a nest of Mourning Doves a few years ago (you can read all about that here, here, and here).
Sidenote::How is that four years ago???!!!
At any rate, watching this amazing process never gets old. Seeing these parents making, literally, hundreds of visits each day to the nest feeding their babies. Witnessing the how protective they are over their little brood.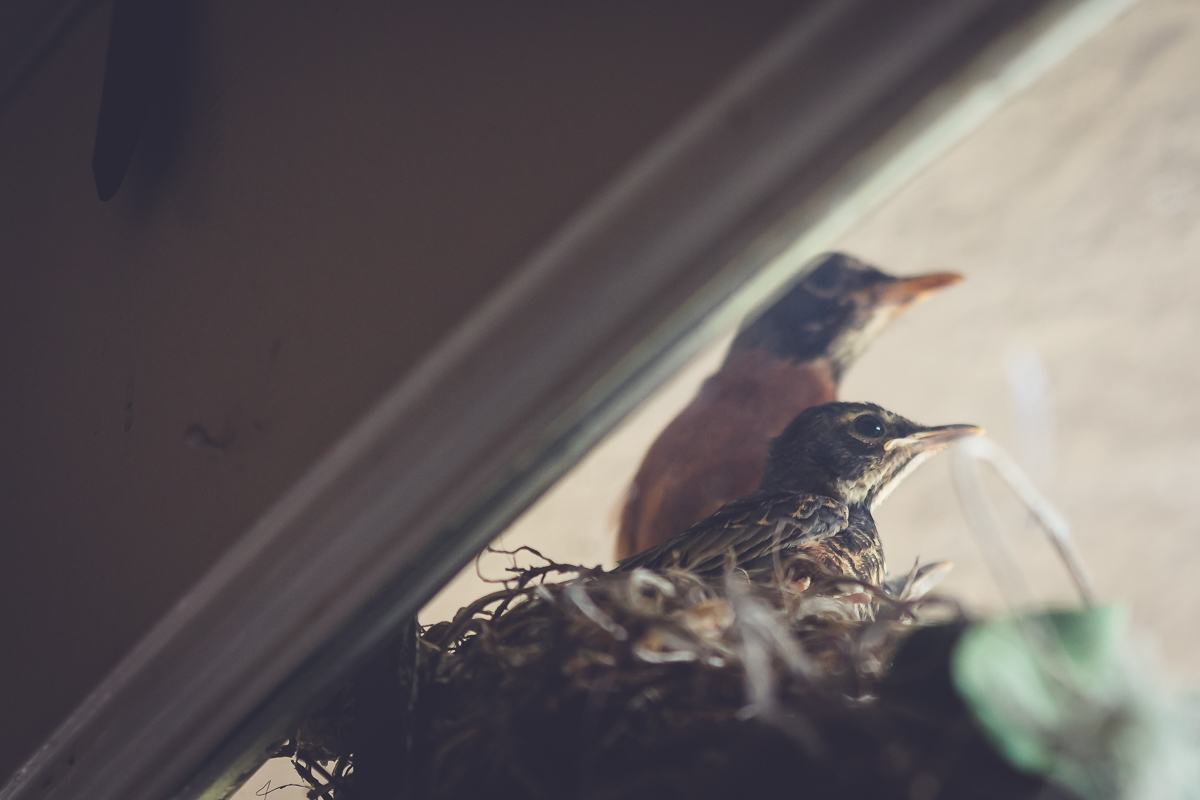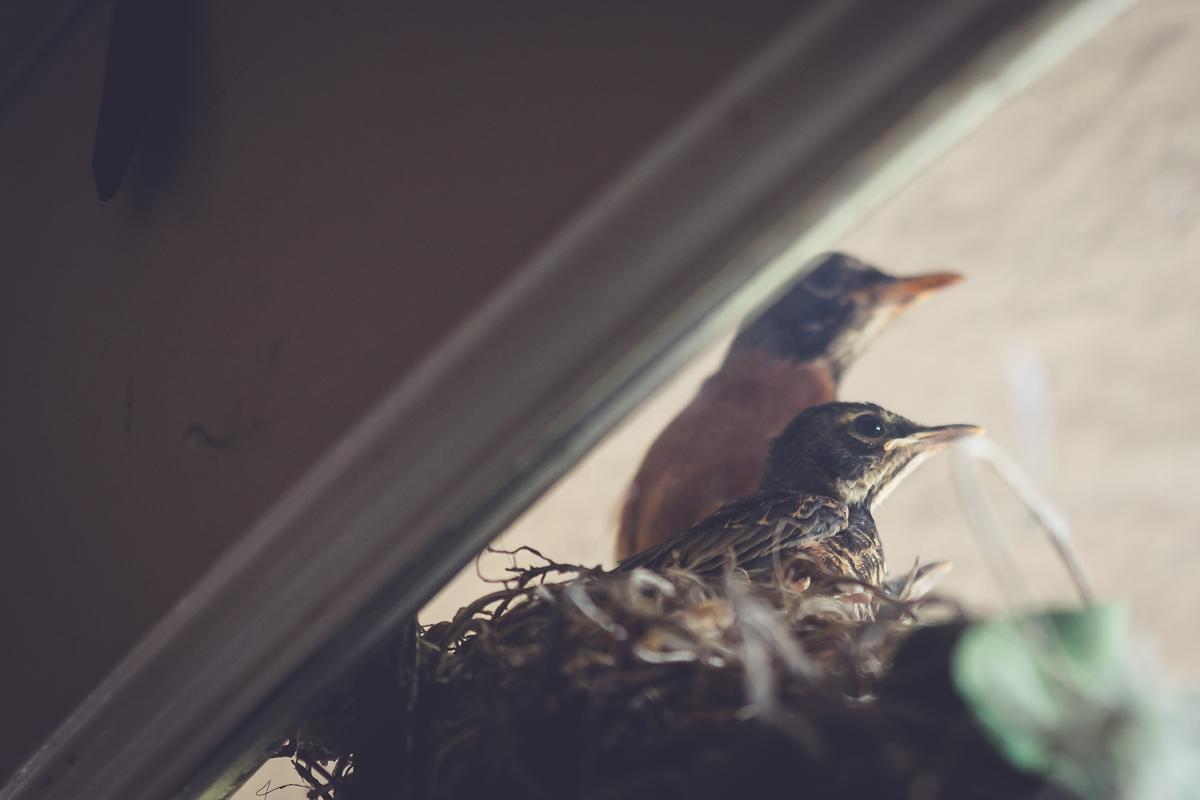 It won't be long now until these babies leave the nest…it's usually about two weeks from the time they hatch until they become fledglings. So that's any day now. Then before you know it, these babies will be flying off and graduating from college and moving into their own apartments. Perhaps momma bird will take up blogging or photography or something. <<insert wink here>>
Until then, I'm happy to have this sweet little family as neighbors.
Love, Kelly
SaveSave
SaveSave