So this past weekend was pretty much heaven for me. My daughter brought her two best friends home for a visit. So that meant I got to go into full-on nesting mode! Cupcakes were made of course.
And waffles for breakfast by special request.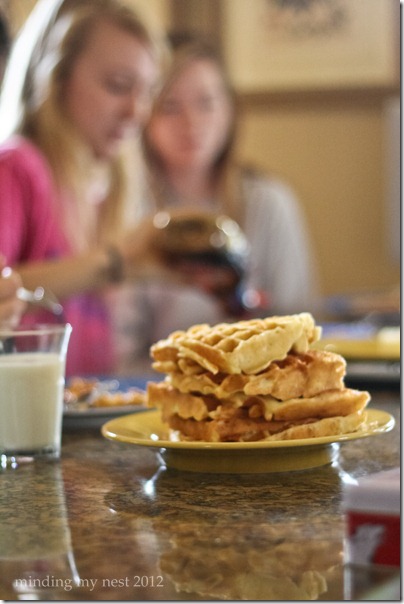 (this is how you take photos of girls who've just got out of bed and don't want their photo taken. thank you shallow DOF.)

On Friday night we went to the tree farm and picked out our tree for the living room. So loved having the girls here to help. And then on Saturday while they were out shopping I put the ornaments on the 'family tree'.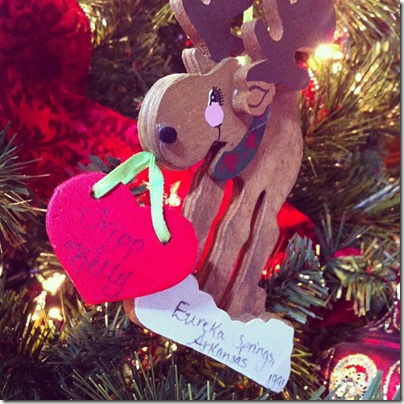 The waterworks ensued.
Saturday night after the girls got home from seeing the lights around town, we had a little fun taking photos in front of the tree. Three silly girls hopped up on Quik Trip slushees = lots of hilarious outtakes.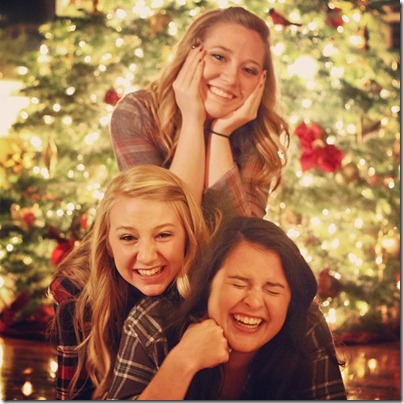 This one pretty much says it all.
Looks like they're trying to stay on Santa's nice list.

Besides a visit from my daughter and her friends, we also had some unexpected company Sunday morning. When Tripp went out to get the paper he scared off a hawk! Only it didn't venture too far, because it had killed a squirrel in our front yard. For about 10 minutes Tripp and I watched it from our front door while the hawk perched in our neighbor's tree. And then I couldn't take it anymore so I grabbed my camera and walked across the street to see if I could get some shots of this majestic bird.
He did not seem to appreciate me taking his photo. I actually have no idea if this is a male or female, but he seemed like a he to me. I also believe that this is his, 'who you lookin' at fool??' face.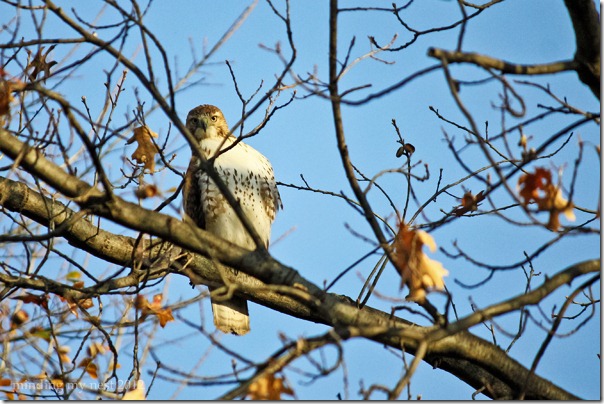 Because I am a total nerd, I Googled hawks in our area and I believe this is Red Tail Hawk. Fun facts:
hawks are part of the raptor family
females are generally 1/3 larger than males
their wingspan can be up to 56 inches wide
almost 90% of their diet is small rodents
they use their talons to capture prey rather than their beaks
I have to tell you – this was the most majestic looking creature. Even with the razor sharp talons and hooked beak.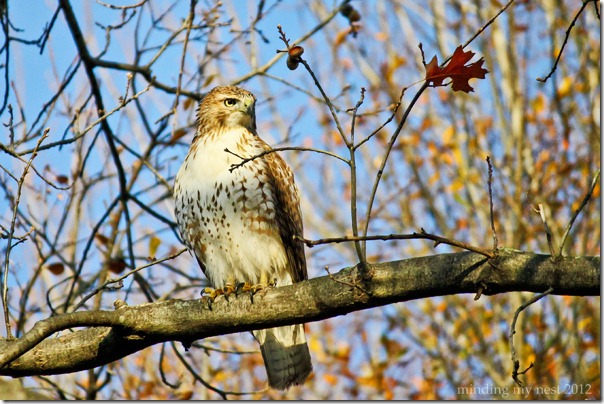 After I came back inside, about 30 minutes later Tripp saw the hawk come back down to retrieve his breakfast.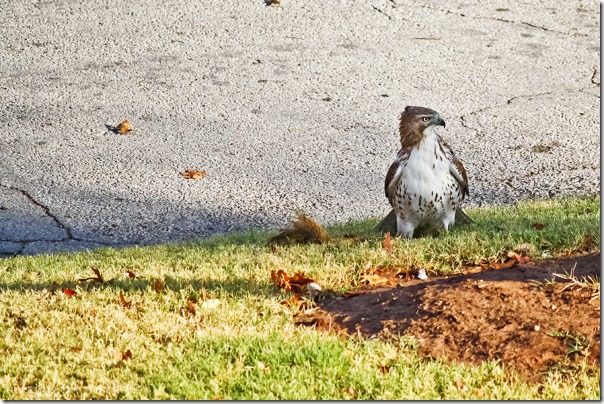 And then and quickly as he landed he flew off with his prey.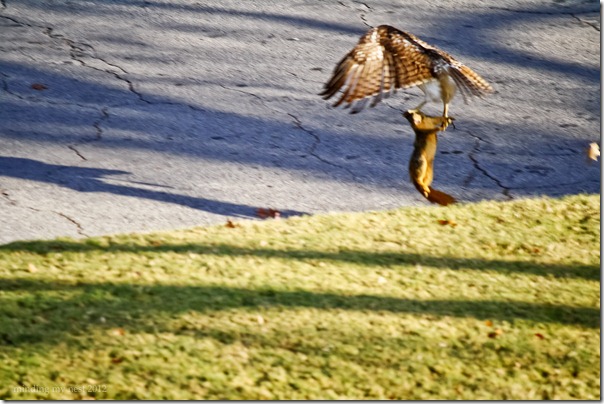 I'm actually glad this is a terribly blurry photo.
So that was our weekend. Lots of time at home with people I love. And a hawk sighting thrown in to keep things interesting.
Doesn't get much better.

Peace, Kelly