Hello friends. I know it's been a little bit since I've posted, and today I thought I would catch you up on all the exciting things that have been going on while I've been away.
As always, I'm using the term 'exciting' very loosely.
Anyway, I spent the first week of the month with Tripp in KC.
Usually whenever I go to KC, I leave Poppy at home (our sweet friend/neighbor checks on her while I'm away), but since I was going to be gone over the weekend, I decided to bring her with me. About 15 minutes into the drive, she came up into the front seat and sat on my lap the entire way. Seeing as how the Pop-Tart isn't much of a cuddler, I sort of loved it.
Most of the week was spent doing ordinary things but with a deep appreciation of being able to spend this time with Tripp together. On Friday we met our friends John & Pattie for dinner – they are a real bright spot in our life in KC. Then on Saturday, Tripp and I went to the OU/KU game in Lawrence (it's a bucket list thing for us to visit all of the BIG 12 stadiums). It was a dreary day for football, but we had a good time anyway. Plus it gave us a new appreciation for our own home field.
OH! I almost forgot to tell you about something that is actually kind of exciting! I was sitting at the table on Friday morning when I saw something out of the corner of my eye. I looked up just in time to see something HUGE flying into the trees behind our apartment. I thought it was a hawk or an eagle because of its enormous wingspan. I happened to have my camera with my zoom lens on close by so I went over to the window to get a closer look. An Owl!! I 've never seen one in person! I was able to walk outside on our patio and get a better shot. Wow! Such a thrill to capture this majestic creature and its curious little face!
I'll stop with the exclamation points now.
So on Sunday, we went on a little adventure to Weston, Missouri.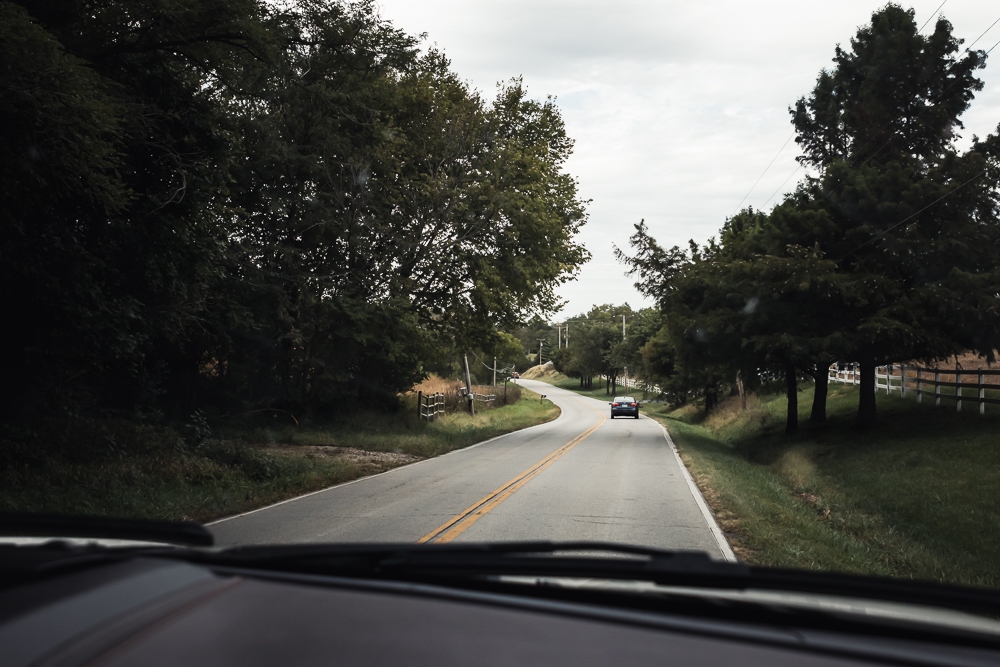 It just so happened that we visited during their annual Apple Fest Celebration.
It was such a charming little town and I loved all the little shops and arts & crafts booths. A perfect way to spend a fall afternoon!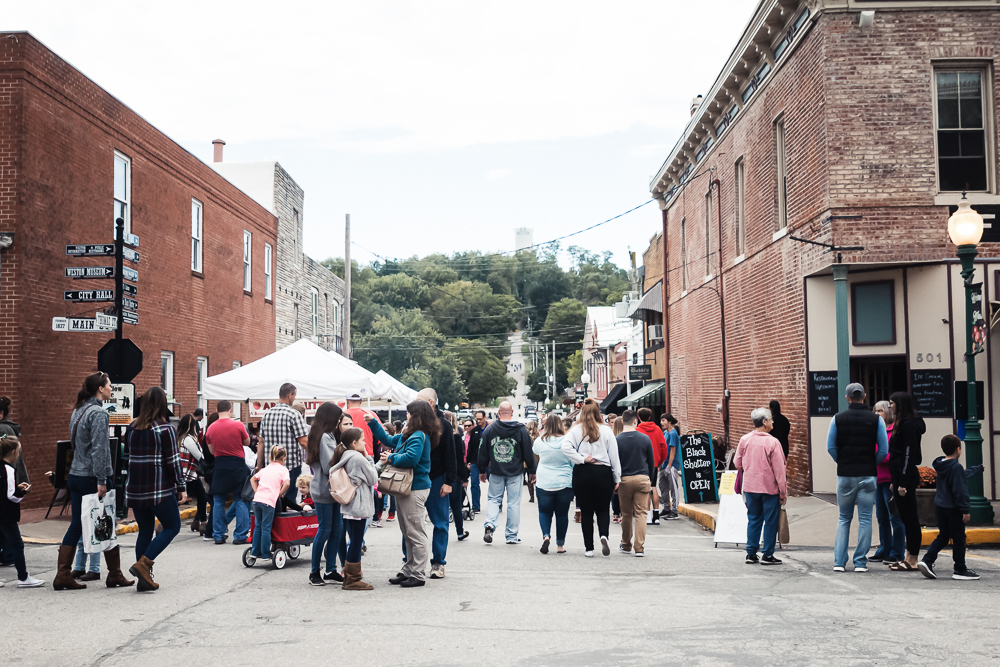 And speaking of fall….
I loved walking along the trail at the nearby park with Daisy in the mornings. And it was so fun to be able to capture these little bits of magic with my camera.
Glorious fall weather found us at home too. And between that and the Picture Nature class I'm taking from @TraceyClark, I am feeling energized and creatively inspired again. So grateful for the change of seasons and a renewed sense of wonder and inspiration.
So that's what's been going on in my neck of the woods. How are you?