Scars…we all have them. The evidence of wounds we have sustained while weathering the storms of life.  These storms often take a toll on our bodies, but I think even more so on our hearts. In my opinion though, there is a certain beauty to scars, unconventionally I'll admit, that I find immensely inspiring. Which was precisely the theme of the post I shared on the Focusing on Life blog in January 2017.
Brokenness is not something that is often celebrated in our Photoshopped/Curated/Pinterest-worthy culture. But to me it represents everything I have come to understand about life and the inevitable suffering that accompanies it. It represents everything I believe in my Christian faith…how God heals our brokenness and transforms our lives. How God uses our brokenness to bring hope and light into a suffering world. 
"And we know that in all things God works for the good of those who love him." Romans 8:28
---
It's one of my favorite things about where we live.
Living in a historic neighborhood, we are fortunate to have many lovely, stately, mature trees. From the glory of their spring blooms, to the welcome shade in the summer, to the amazing colors in the fall, the trees have a way of beautifying our neighborhood all year long.
But in December of 2007, it was a completely different story.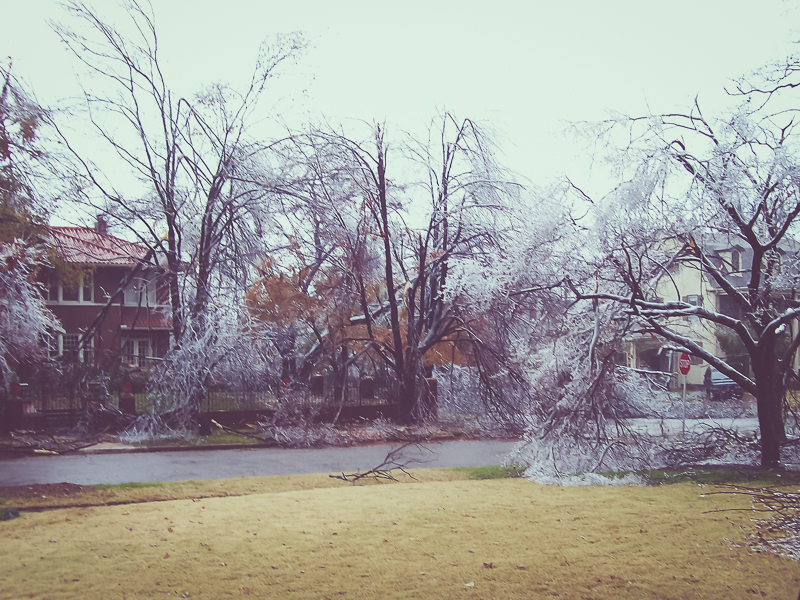 Our city was hit with a devastating and crippling ice storm.  One that destroyed many of the trees in our neighborhood.  And the ones that were able to withstand the storm were heavily damaged.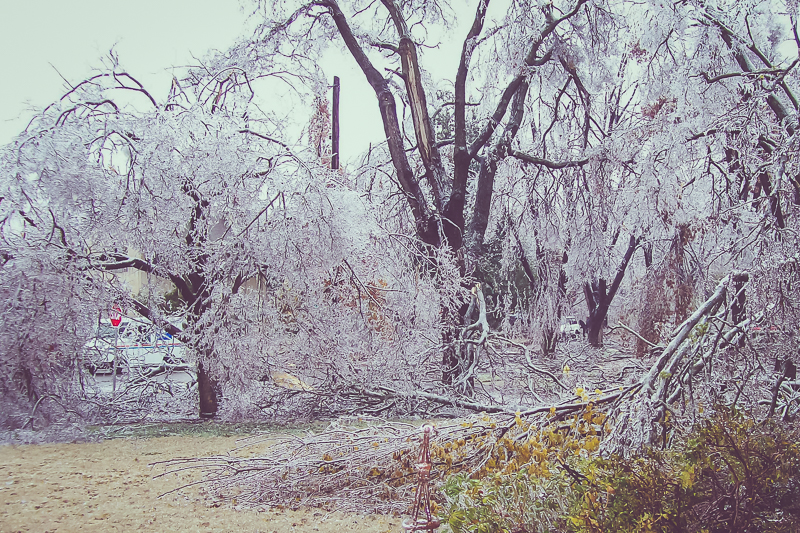 It's hard to believe that was almost ten years ago.
Thankfully, our neighborhood has recovered.  And for the most part, I don't really think about it any more.  The new trees that were planted after the storm are thriving.  The older surviving trees continue to bloom and grow with the seasons.  In fact, for the majority of the year you can't even really tell that anything happened.  Except during winter.
Because during the winter months, when the trees are bare, you can still see the scars of that terrible storm.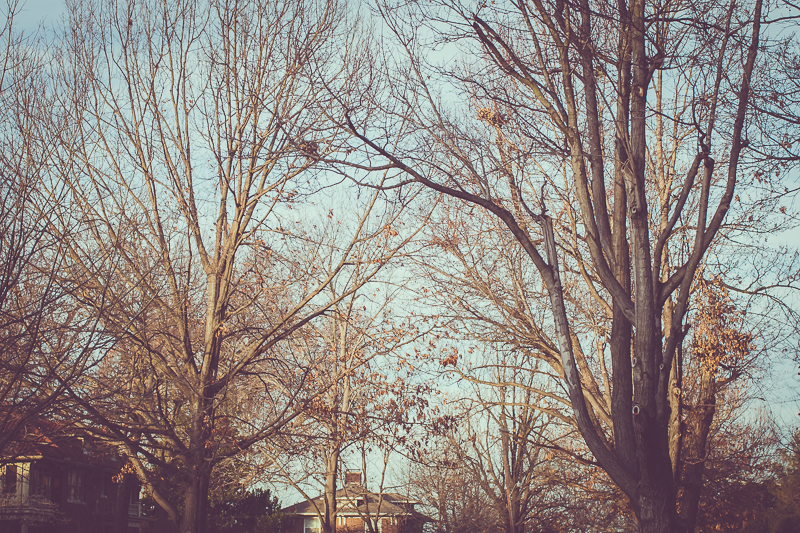 Gnarled branches, misshapen limbs, giant gaps in the canopy…evidence of the triage that was performed at the time. And yet, you can see where the trees are filling in the gaps with smaller limbs growing into the spaces left behind.  It's amazing really…this life force which enables them to fight and grow and thrive despite their injuries.
It seems to me that people are a lot like trees.  How that underneath the life we put out on display, all of us bear the scars of trauma and injuries.  Like leaves, the trappings and busy-ness of our daily lives tends to disguise and distract from our wounds.  Only when we are courageous enough to bare our hearts and be vulnerable, can others see the signs of storms we have weathered.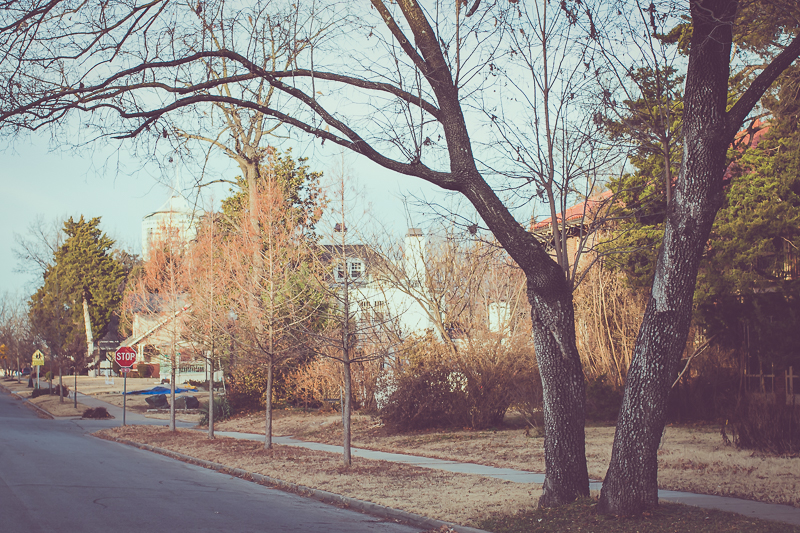 But being broken or damaged doesn't make us less valuable.  Like the mighty oaks and maples in my neighborhood, these scars add character and tell the story of survival.  Which I tend to think is immensely inspiring and interesting.  In trees and humans alike.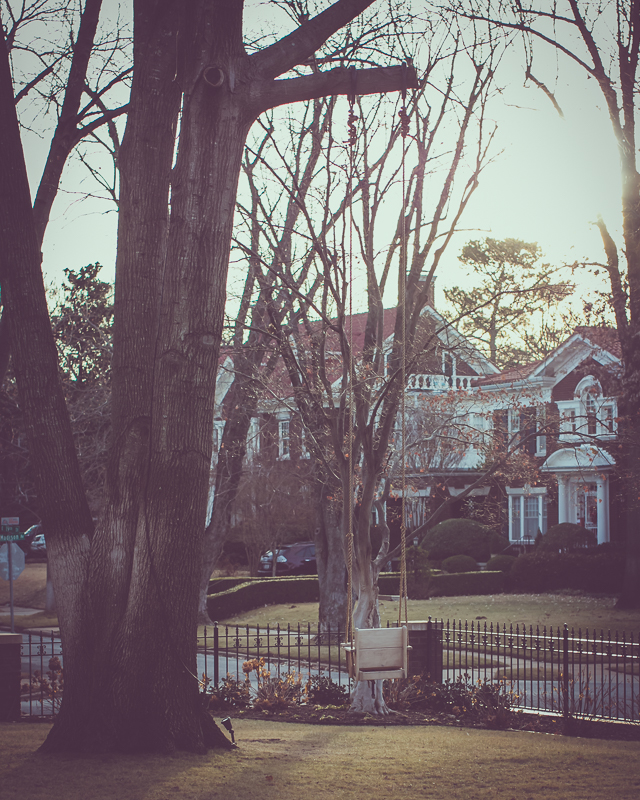 But beyond that, I also believe that there can be beauty in these broken places.  It happens when we allow our wounds to make us more compassionate, more empathetic souls.  It happens when we take our pain and transform it to bring hope and joy to others.  And that is a beautiful thing.SaveSave
SaveSave
SaveSaveSaveSaveSaveSave