It's that time of year when my neighbors daffodils are starting to bloom. I think it's so charming the way they crop up in her front yard in a big patch right next to the sidewalk…they always put a big smile on face whenever I walk by.
Sidenote: I would plant my own daffodils next to the sidewalk but my husband and I have a very well-established treaty regarding the landscaping in the front yard. Insofar as I vow to keep all plant material inside the borders of the flowerbeds, Tripp has agreed not to trim the azaleas into a squared-off hedge. I promise you that the Middle East peace talks were more civilized at times. Especially after one particularly brutal episode involving Tripp and the hedge trimmers.
Anyway, all that is to say that these daffodils make me really happy, so therefore I usually take a million photos of said daffodils every year.
Exhibit A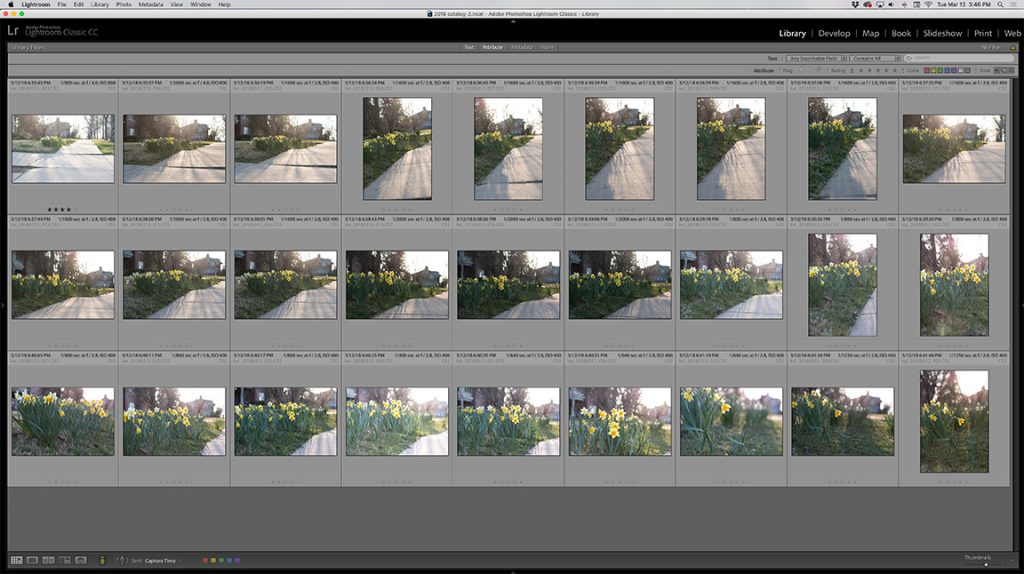 OK…maybe not a million…it's actually only 24, but you get the idea.
This is my Lightroom catalog with the photos I took Monday evening. What I love about this scene is the pretty backlight (of course) as well as the interplay between the light and the shadows. Plus, I also loved the line of the sidewalk as a strong compositional feature.
As you can see, I took these shots from a few different angles. Some are more a little more zoomed in. And some I even experimented with a vertical orientation. Because that's what photographers do. I used to think that it was some kind of shortcoming on my part that I couldn't get the perfect shot with one try, but I have come to appreciate that sometimes you have to move around and try different things to get the shot that makes you happy and tells the story you're trying to tell.
So with my photos uploaded into my Lightroom catalog, the next step is to go through them all and the cull the ones I know for sure that I won't use which are usually the ones with poor focus or bad compositions. Then, from the photos that make the cut, I'll then go back and determine which one(s) most accurately convey the feeling or sentiment I'm trying to express.
I'm sharing my process in the video below if you'd like to learn more about how I cull and select my photos.
In the end, this is edited version of the photo that I felt like best told the story of the evening…I feel like it captures all the charm and loveliness that makes me so happy.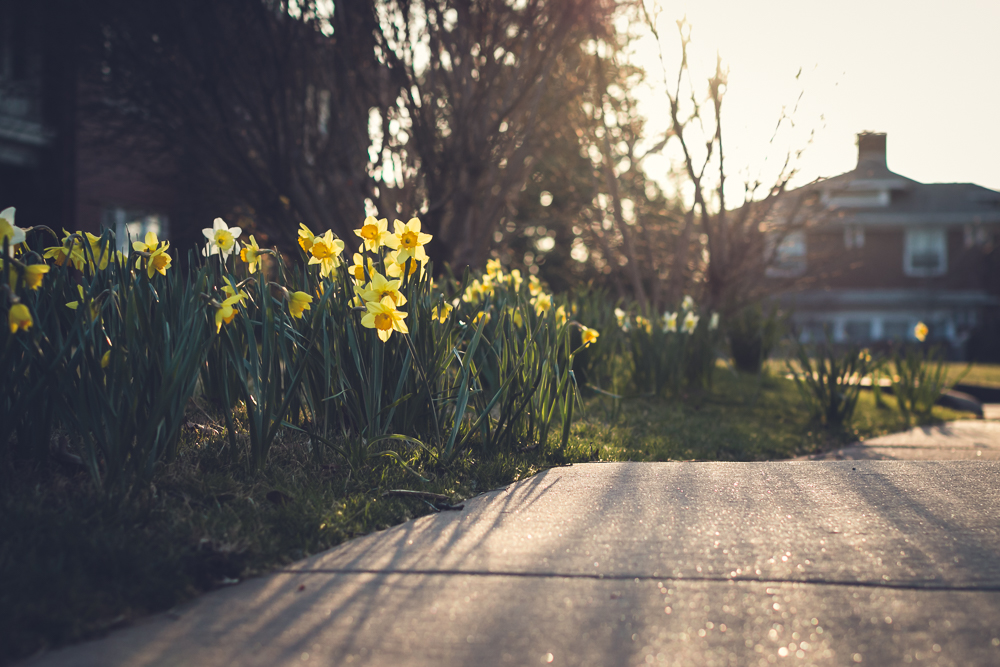 My hope is that it brings a little happiness to you as well..
Love, Kelly
P.S. If you have any questions, feel free to ask them in the comments below and I'll do my best to answer them. Also, I have created a YouTube channel for all of my tutorials (I previously used Vimeo for my online video sharing). My plan is to start sharing more of my Photography, Lightroom, and Memory Keeping processes, and my hope is to have a new tutorial video for you every couple of weeks. If this is the kind of thing that interests you, I would be delighted and so very appreciative if you would Subscribe to my new channel. xoxo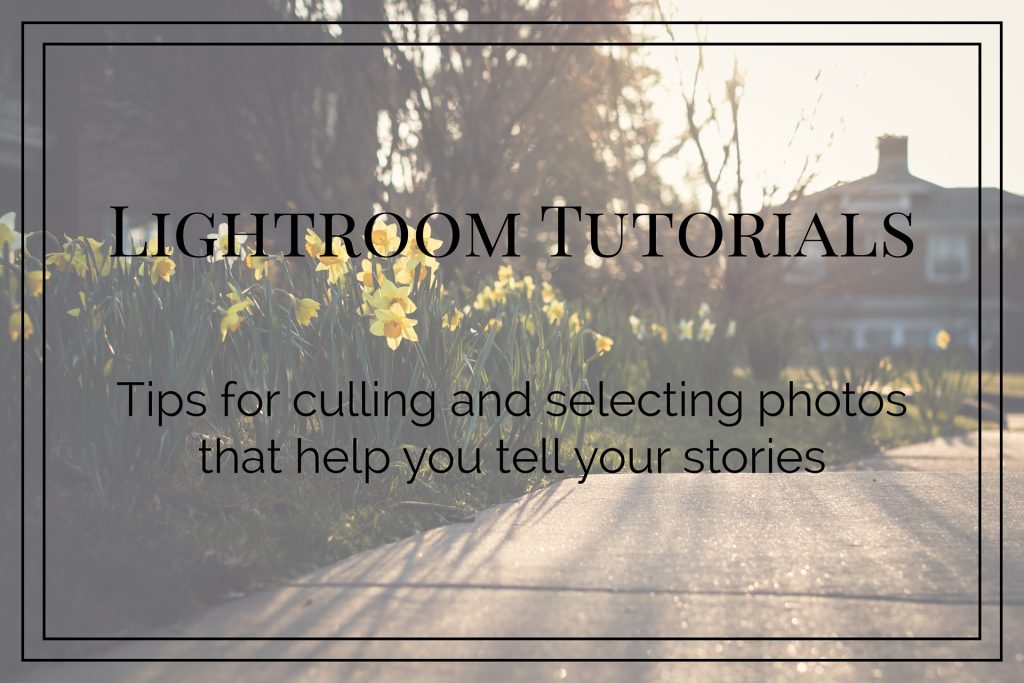 SaveSave
SaveSave
SaveSave