There are few things I love more than waking up to muffled thunder and gentle rain.  Especially when I don't have to get up early.  But this morning I decided to get out of bed anyway.
I blame it on photography.
Yesterday's Picture Black and White prompt was to explore things at ground level.  So last night after dinner I went outside to see what the perfect evening light might reveal.
Before I started crawling around the on the ground, I couldn't resist getting a few shots of these enchanting summer blooms.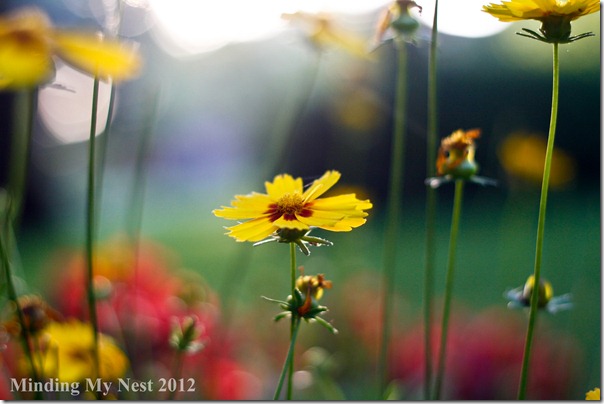 Then when I got down on the ground, I was amazed at how the soft evening sun could make an ordinary lawn look like a spectacular carpet of green. 
But of course the challenge is how that translates into black and white.
And it's interesting, because without the distraction of the amazing golden-green hues of the grass, what remains is the gorgeous quality of the light.  And the texture of the grass.
So this morning I was curious how the gentle morning rain might look from this ground level perspective.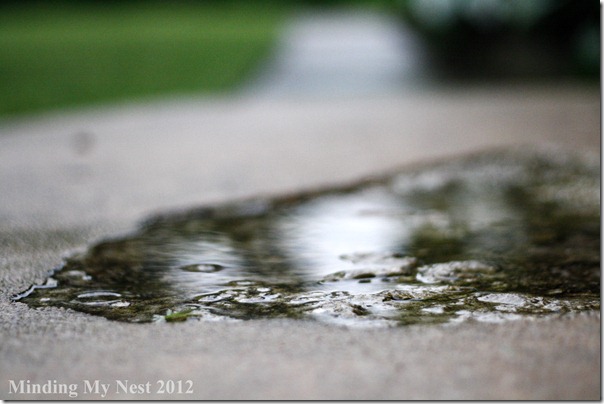 I love how taking a photo from this perspective makes a broken-up, hole in our sidewalk turn into a delightful puddle in which to catch a tiny raindrop's ripple.  And in black & white it's just that much more obvious.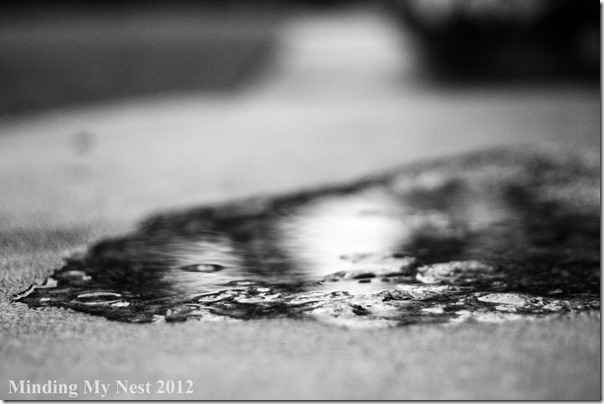 It's so much fun taking pictures and experimenting.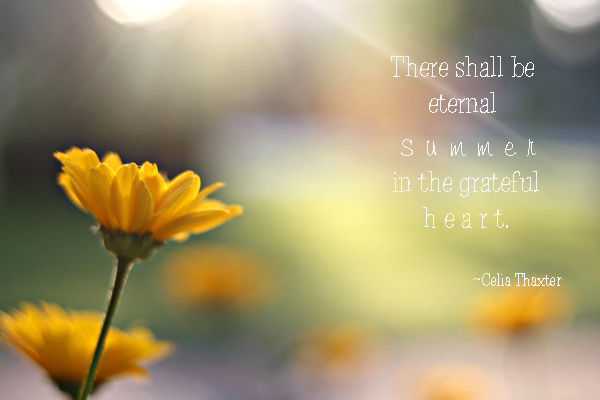 Happy summer friends!
Love, Kelly