Have I ever told you how much I love puzzles?
Especially during the fall and winter months when it gets dark outside so much earlier.
I love the tactile, putting-something-together aspect of puzzles. It's the same kind of enjoyment that I get from a good craft project but without having to gather all the supplies and then clean up the mess when I'm finished.
There is also the very left-brained side of me that finds great satisfaction from the methodical process of assembling puzzles…something about creating order out of disorder I think.
What can I say…I'm a problem-solver at heart.
Anyway, the point of this post is not to bore you to death with my love of puzzles, but rather because I have some really fun, awesome news to share with you!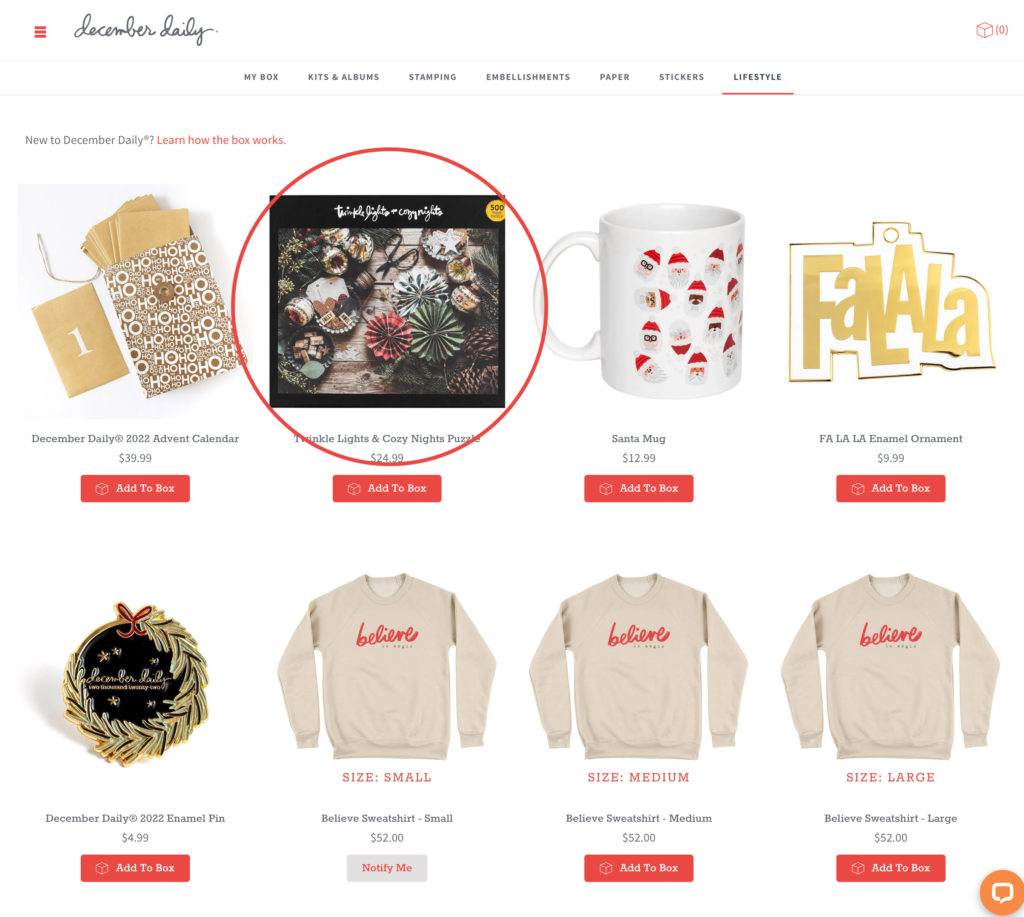 I created this photo that was made into a puzzle for the 2022 December Daily® collection from Ali Edwards!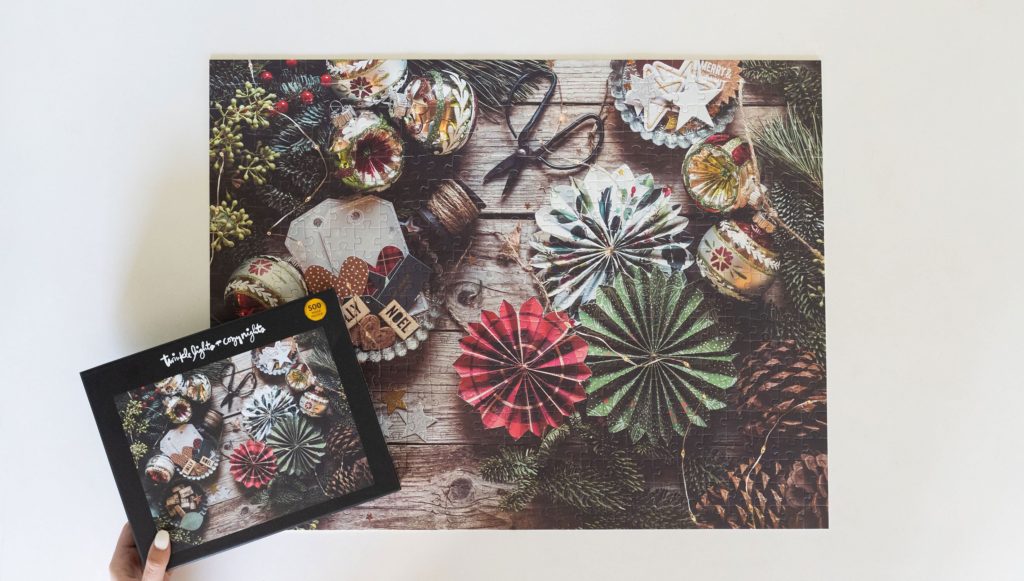 <<<insert giant warm fuzzies here>>>
If you are not familiar, let me back up for just a minute to tell you that I work on the Ali Edwards Design Inc team carrying out a variety of responsibilities. Most of what I do is behind the scenes, but if you happen to follow either the AED or December Daily® Instagram accounts, you might recognize some of my promotional product photography.
So last December, I got a call from Katie (Ali's right hand and project manager for the brand) asking if I would be interested in creating a Christmas-themed still life photo that they could then have made into a puzzle for this year's collection.
At the time, I was overjoyed and thrilled to be asked and got to work brainstorming some ideas.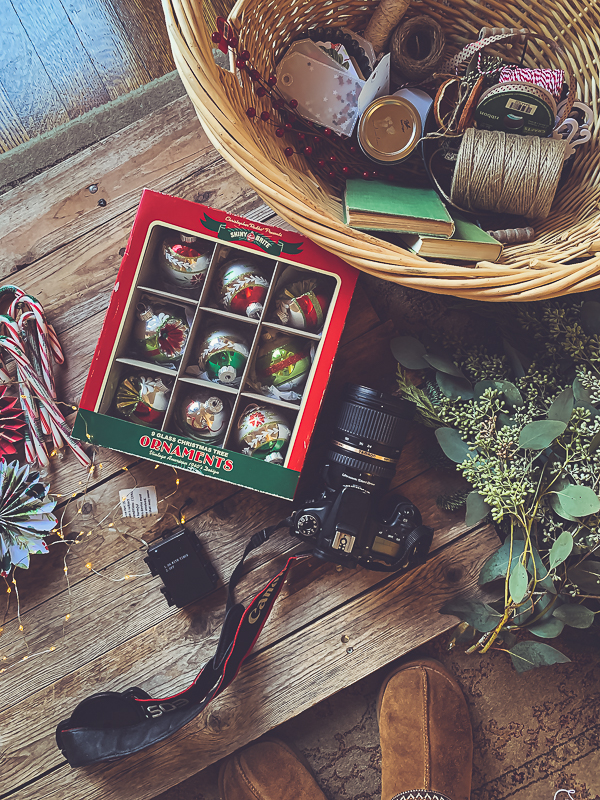 I collected all my favorite holiday props and began playing around with various compositions.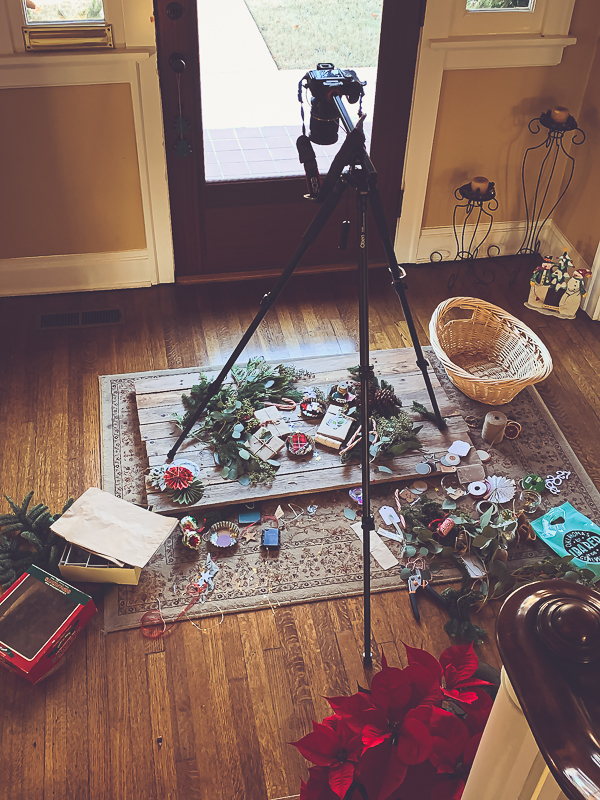 As I'm typing this, I am realizing that putting together a still life like this is alot like putting a puzzle together. Only I have no idea what the final picture is supposed to look like. I only know when it's finished by a gut feeling. That moment of "yes!" when the back of the camera reflects the picture I have in my mind's eye.
Yesterday our mail carrier knocked on the door with a box and I got to hold my puzzle in my hand for the first time.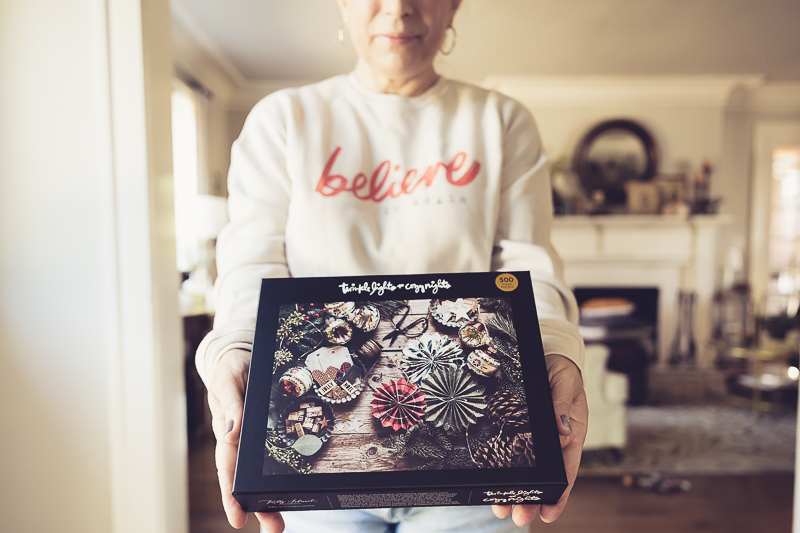 It was surreal.
December Daily® is one of my favorite projects and I am delighted and honored to have been asked to contribute to this beautiful collection doing something I love.
Thank you for letting me share my excitement with you!
Love, Kelly
P.S. My puzzle is available for purchase from Ali's website. You can also take advantage of the flat rate shipping special if you add it to your box by tomorrow, September 28th at 11:59 pm ET.