good morning!  happy friday!
well i am happy to report that my upstairs office space is coming along nicely.  and i just love it.  i'm sitting here typing on my computer, looking out the window at my backyard.  i mean what could be more inspirational that that! 🙂
anyway, today i thought i would share with you how i edited this photo of some lavender that i cut from my garden.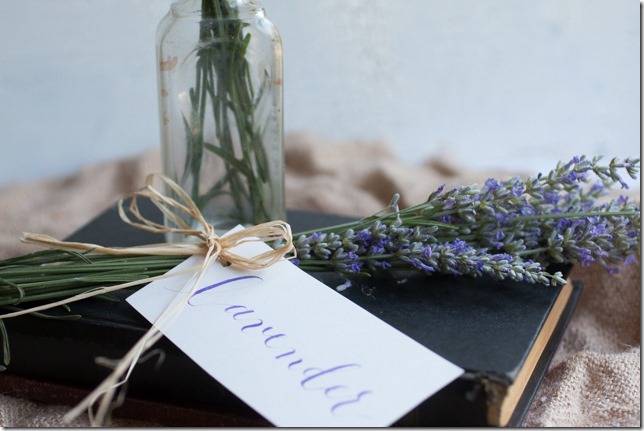 i took this shot for the be still 52 class that i am taking from kim klassen.  it's actually an e-course for still life photography.  but it's so, so much more than how to set up vignettes and tweak lightroom sliders.  she is so generous and kind and sharing.  if you ever have the opportunity to take any of her e-courses i would highly recommend them.
anyway, enough about my girl-crush on kim. 
so for this shot, i wanted to create a vintage, aged, old-photo look.  and to achieve this look i played around with the split-toning and added a bit of light with the radial filter.  here is my start to finish tutorial.
once again here is the before and after.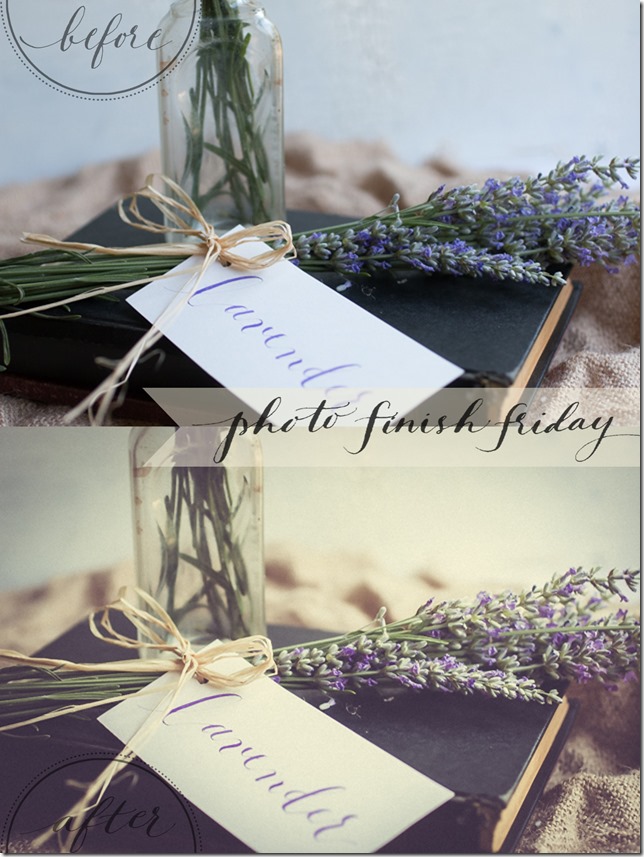 i really love the slightly worn, faded look here.
so with that i'm going to sign off!  i'm looking forward to getting the final touches on my office today.
oh and just one more thing…thank you so much for all of the lovely comments and nice feedback.  i wish so much that i had time to personally call you on the phone and tell you how much it means to me.  please know that i read every. single. comment. and they touch my heart dearly.
hope you have a wonderful weekend my friends!
love, kelly