Linking up with Texture Tuesday.

So for last week's Texture Tuesday I stopped at my florist and bought two little bunches of daisies for ten bucks. A week later and they are still going strong.

Reason number 268 why I love daisies.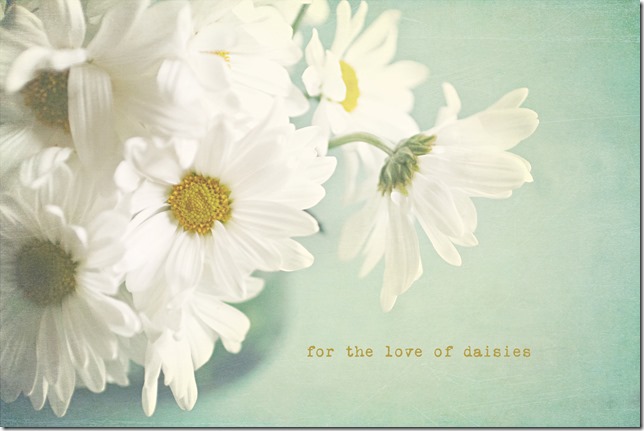 Hope they bring you as much happiness as they've brought me.
Love, Kelly