So this past Friday I went to visit my parents who had just moved into their new place. All of their big stuff was already in, so mostly I just went for moral support and to help them unpack.
You know how I can get all discombobulated when my house is all womperjawed?? Well let's just say that I come by that naturally…
So anyway, I was unpacking some kitchen boxes and putting away knicknacks when I came across this curious looking thing.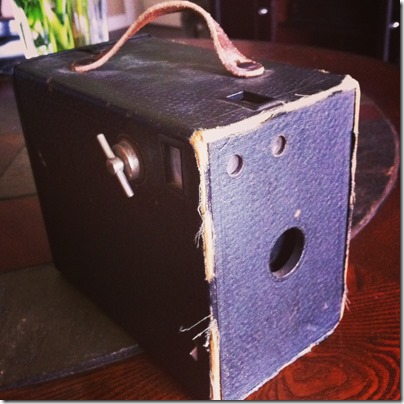 My dad happened to be standing right there and I said, "Hey Daddy….what is this??" To which he replied, "It's my mom's camera."
And then he went on to tell me how he remembered his mom taking his picture with it as a little boy. Then he opened it up and showed me how it worked. How you look through the top and wind the film with the little winder thingy (technical term) on the side. Then a little later he drug out a big box full of old pictures of Grandma's, many of which were taken with that camera.
It was the neatest thing.
On my home from my parents, I was thinking about this camera and my grandmother. And then I remembered that it would have been her birthday. And then something inside started feel warm and fuzzy.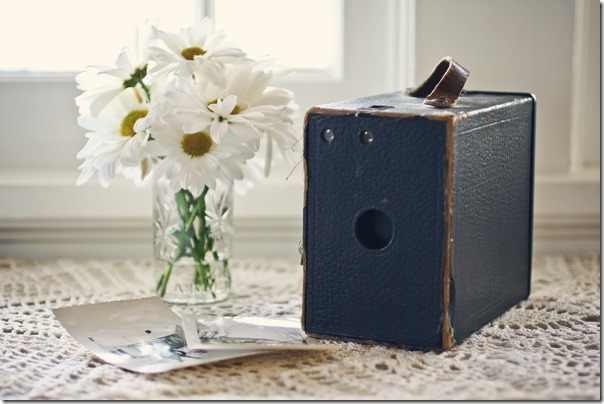 Well so since then I've done a little on-line research…I believe this camera is called ANSCO Goodwin box camera.
I also brought home a couple of pictures of my dad as a little boy that Grandma took with it.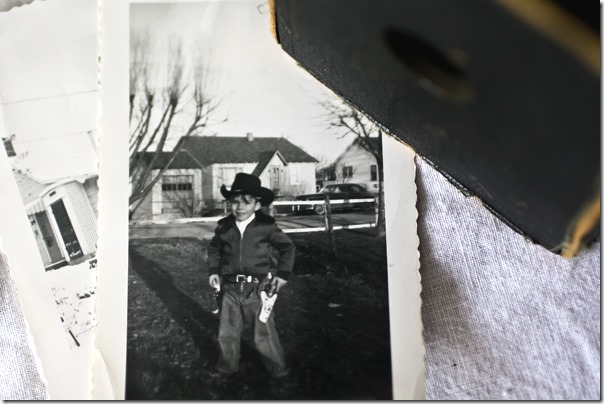 Daddy would like for me to tell you that when he dressed up as a cowboy, he was either Roy Rogers, Gene Autry, or Hopalong Cassidy.
My grandmother passed away such a long time ago…almost 20 years in fact. But I can still remember the way she used to say 'walmarts' and how she always kept her water cup on the kitchen 'zink'. And how she always made boiled hot dogs for lunch. And the little row of tea cups that she kept on the top of her china cabinet.
I love having this camera as a reminder of Grandma. I love the thought that she liked taking pictures of my dad…her only child. Something I can totally relate to.
And I love the warm fuzzy feeling I got from remembering her… I loved her so much.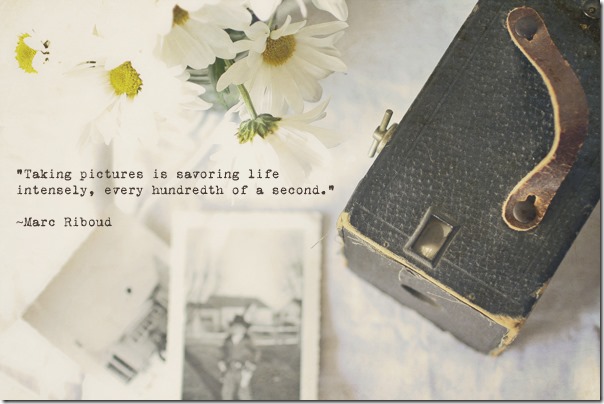 Photography is so cool that way.
Love, Kelly