Linking up Kim Klassen and Texture Tuesday today.
The theme for this week is 'DREAM'. I know for me, quiet and solitude give me the mental rest and space to dream. So thankful for the quiet time I had over the weekend.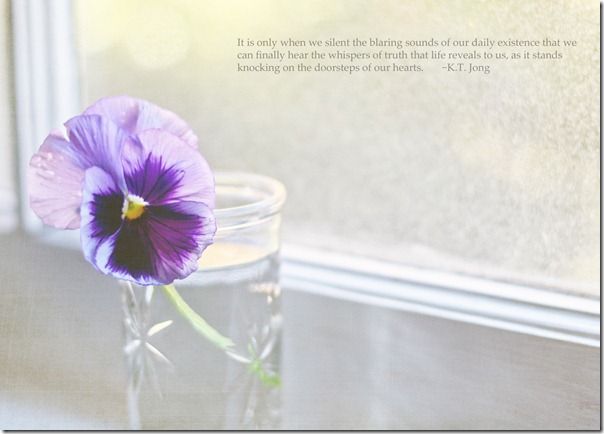 I'd really love to hear your thoughts about quiet and/or solitude.
Peace, Kelly