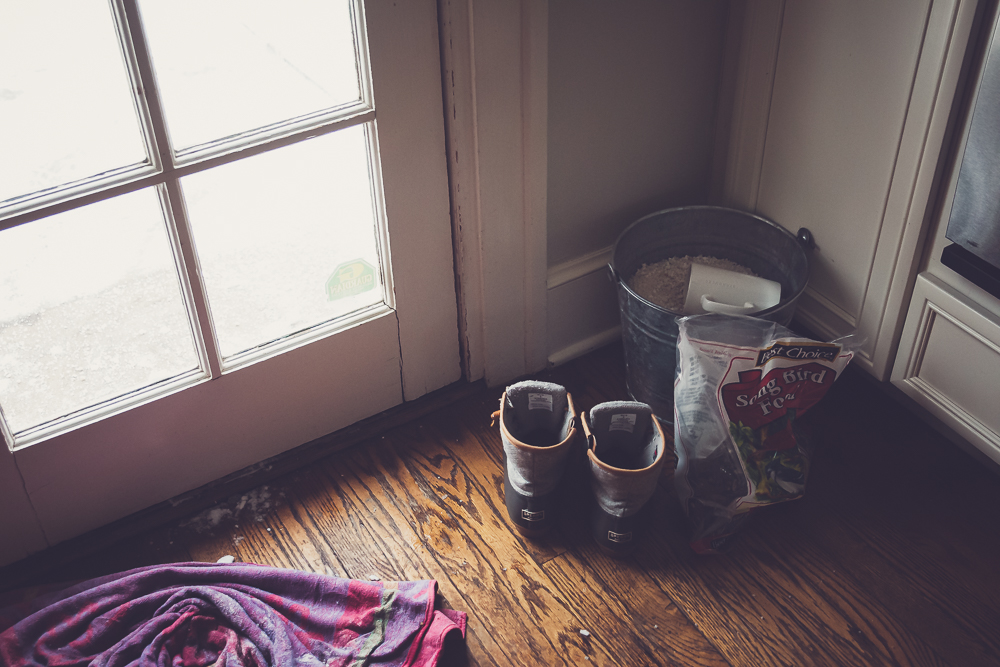 This time last week, Tripp and I were using our shop vac to clean up the water in the basement from the pipe that burst in the nearby outdoor faucet.
The Arctic high pressure system (aka Polar Vortex) that poured into the midsection of the US brought with it record-setting cold temperatures. We tried to protect the pipes in the house by letting the faucets drip and keeping the cabinet doors open. We also ran a space heater in our master bathroom, but even that wasn't enough to keep the hot water pipes from freezing when it got down to -13 degrees on Monday, February 15th.
In addition to the extreme cold, we also had two winter storms that dumped almost a foot of snow here in NE Oklahoma – one on Valentine's Day and another storm two days later.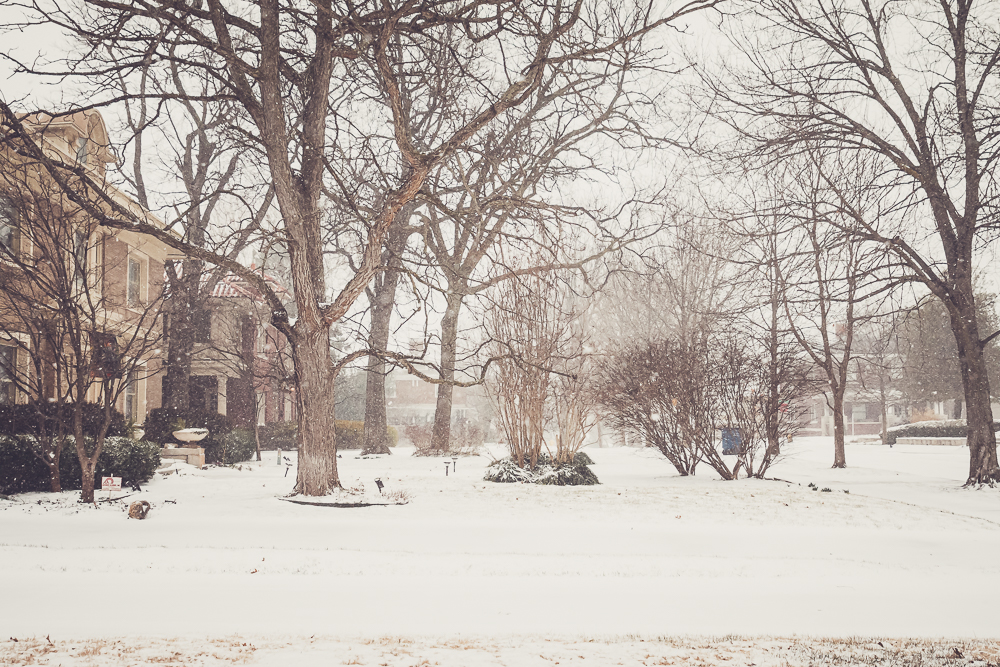 While Tripp was doing his best to keep the snow shoveled and the pool pump from freezing, I was been trying to take care of the backyard birds. I swear I don't know how they can survive the frigid temperatures at nights, but yet each morning you could hear them singing in the trees.
Finally, on Friday, February 19th, we made it up to 32 degrees after 10 days of being below freezing.
Then, this week we were walking to the part in short sleeves because that's just how we roll in Oklahoma.
I'm not going to say we "deserved" those beautiful days…but I'm also not, not saying that either. <<wink>>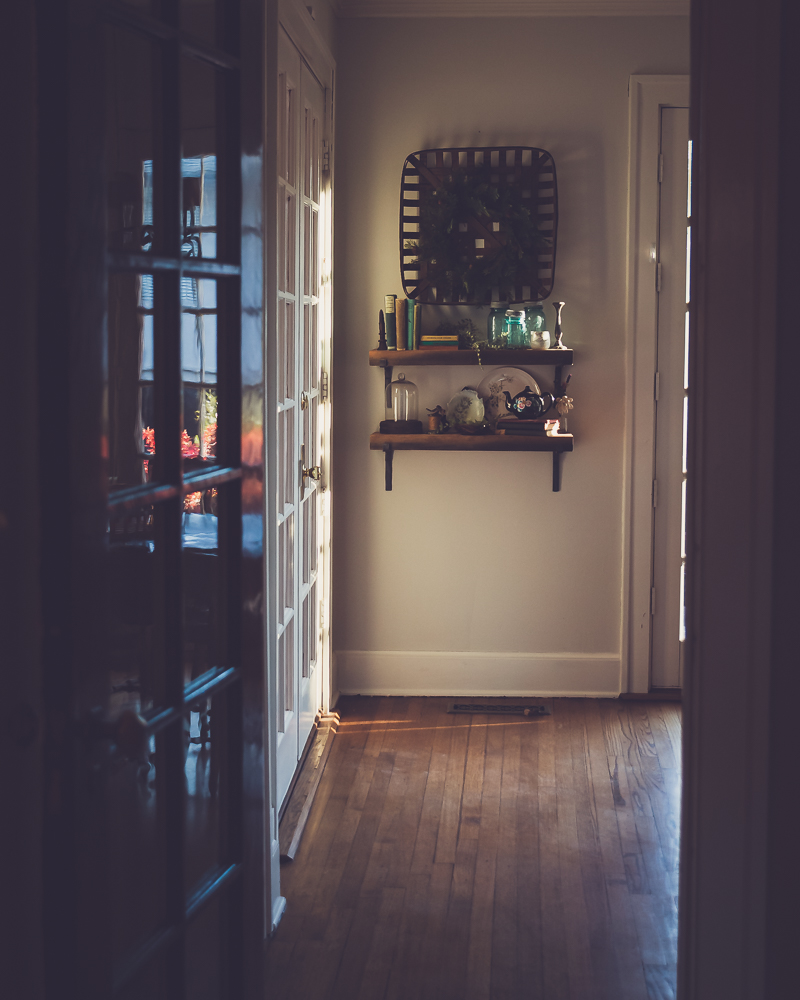 And so here we are, back to "normal" weather for this time of year.
Whatever that means.
I hope that you are safe and warm in your neck of the woods.
Love, Kelly