About a year ago, I shared this photo of my camellia. It had bloomed for the very first time ever, I was just overjoyed. So of course I took a photo of it. Because that's what I do.
Looking at this photo today, I still love it. And it's a good photo…good focus, decent composition, lovely color. It's good.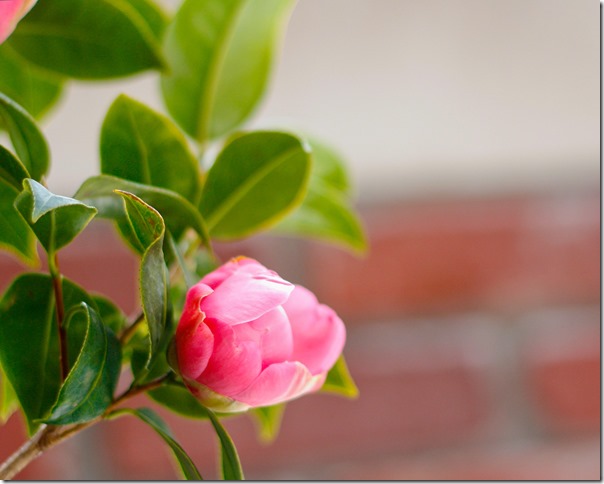 Fast forward to this year… and once again my camellia has bloomed and it brings every bit the same joy as last year. The only thing that has changed is my photography. A year of online classes, lots of practice, getting better with Photoshop. And it's been the most wonderful journey.
I'll admit it's been so frustrating at times trying to create with a photo the vision I see in my head. But yet, every roadblock came with a lesson learned and ultimately helped to me to make the kinds of images I have always longed to create.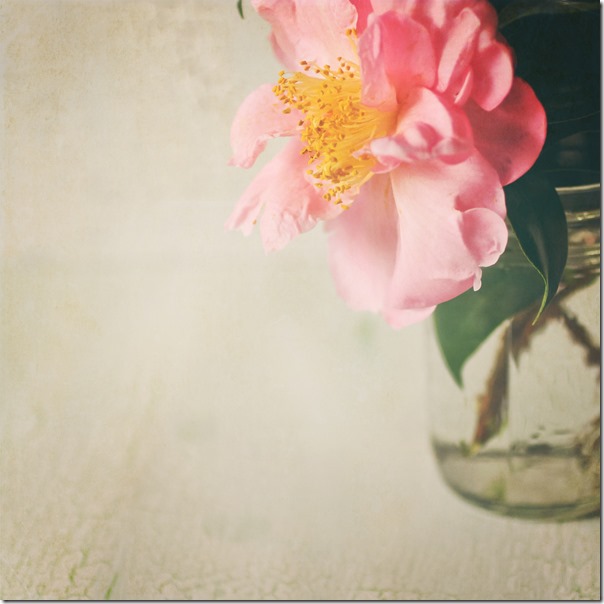 So whatever it is you love. Whatever you hope to do. I just encourage you to stick with it. Don't give up. Learn as much as you can. Get stuck. Get frustrated. Stay with it. And I promise you that one day it will all come together.
I am living proof.
Love, Kelly