so this morning i was letting the dogs out before i went to work.  and it was snowing.  again…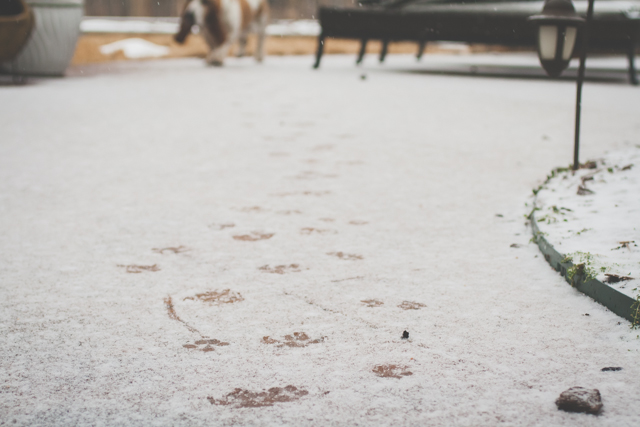 i was looking around to see if there was anything i could take a picture of anything that had the slightest bit of color.  i think that's what i am missing most right now… color.
anyway, as we walked back into the house i noticed the leaves on my rose bush.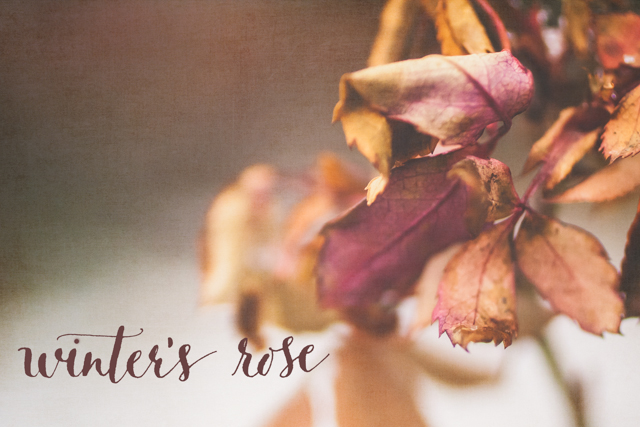 in the words of my dad…beggars can't be choosers.  so i think this will do just fine.
of winter's lifeless world each tree now seems a perfect part;
yet each one holds summer's secret deep down within its heart.
~charles g. stater