Welcome to Week 24 of my Pinspiration series!

This past weekend we went to visit my parents to celebrate Father's Day and my dad's birthday. Mom asked me if I'd bring some type of appetizer/lunch snack. So what did I do? I checked Pinterest of course!
I remembered my friend Teala telling me about some taco cups that she made for her family, so I searched Pinterest and found several different recipes. I ended up pinning these two yummy looking options.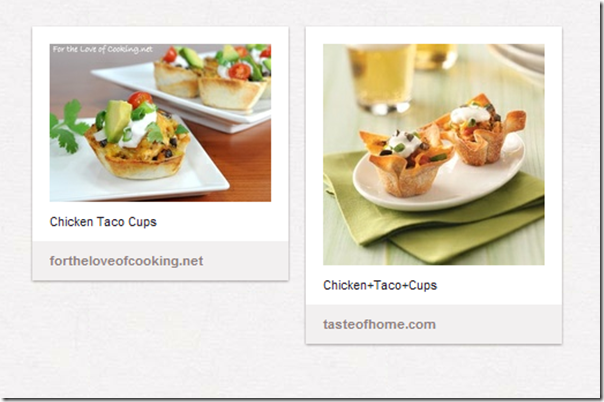 After reading through both of the recipes it was pretty clear that a taco cup could be made out of pretty much anything. So I went straight for the fridge and the pantry to see what I had to throw together.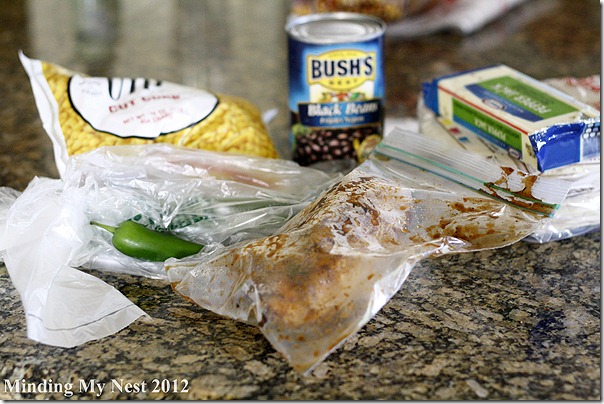 I ended up grabbing the following:
a leftover piece of BBQ chicken
a can of black beans
a bag of frozen corn
8oz of pepper jack cheese
cilantro
a jalapeño from our garden
3 green onions
The first thing I did was drain and rinse a can of black beans and then add in about half the bag of thawed corn. Next I chopped up the chicken and jalapeno. And finally I very thinly sliced some green onions, both the white and green parts, and added it along with about 1/4 cup of chopped cilantro.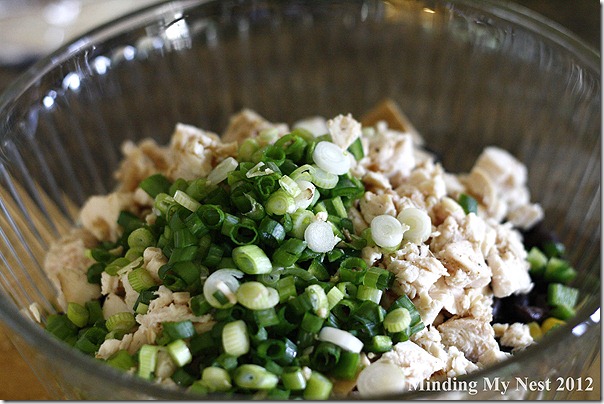 For seasoning I added a good pinch of salt and some freshly ground black pepper. Then I added about a tablespoon of chili powder and about a teaspoon of cumin. Finally, I tossed all that together with the shredded package of cheese.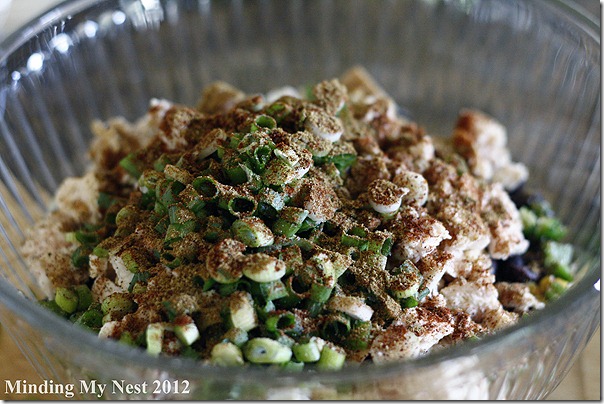 Some lime juice would have been nice if I had thought of it at the time.

So that's it for the 'taco' part so next I got the 'cup' ready. I used one of my little bowls as a guide and used a sharp paring knife to trim down the tortillas to fit in the cupcake pan.
And then I just tucked the tortillas into the pan and using my fingers pressed them firmly against the sides. Oh but first I sprayed the pan with some Pam.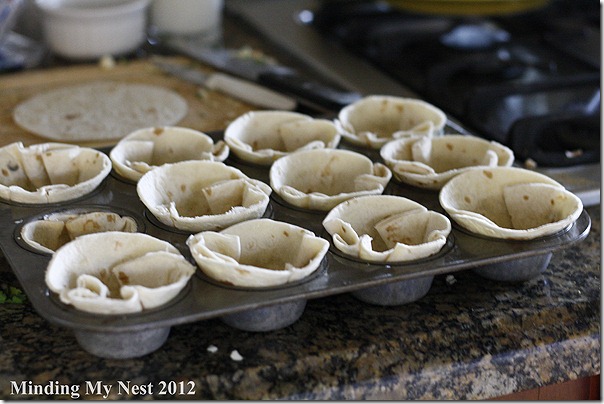 I spooned about 1/4 of a cup of filling into each cup. And no I did not measure it thank you very much.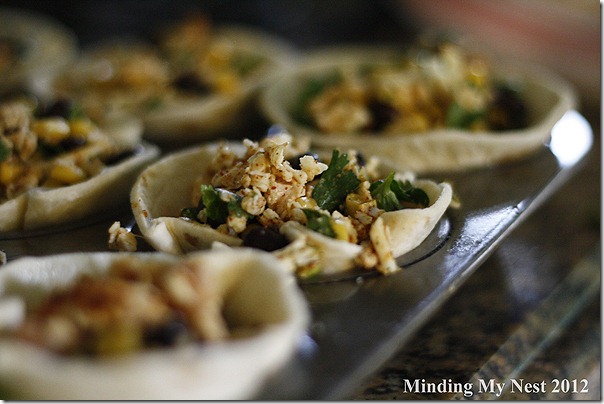 I baked the cups at 375 degrees for about 25 minutes until the tortillas got crispy and the filling was hot and melty. Mom and I served them with sour cream and salsa, and man were they yummy! And the whole family loved them too!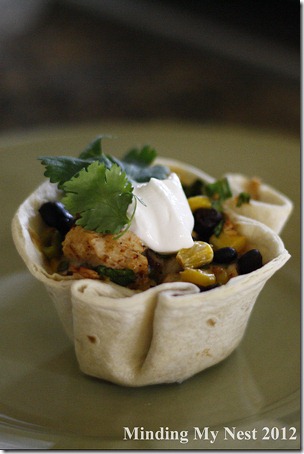 These are super easy little snack and a great way to use up leftovers!
Adios Amigos!