for the longest time, i was under the assumption that you couldn't grow sweet peas in my neck of the woods. spring peas are by nature cool season vegetables. and sometimes spring can be a little dicey around here. but a couple of years ago i gave them a try and to my delight, i actually can grow peas. and they grow really well!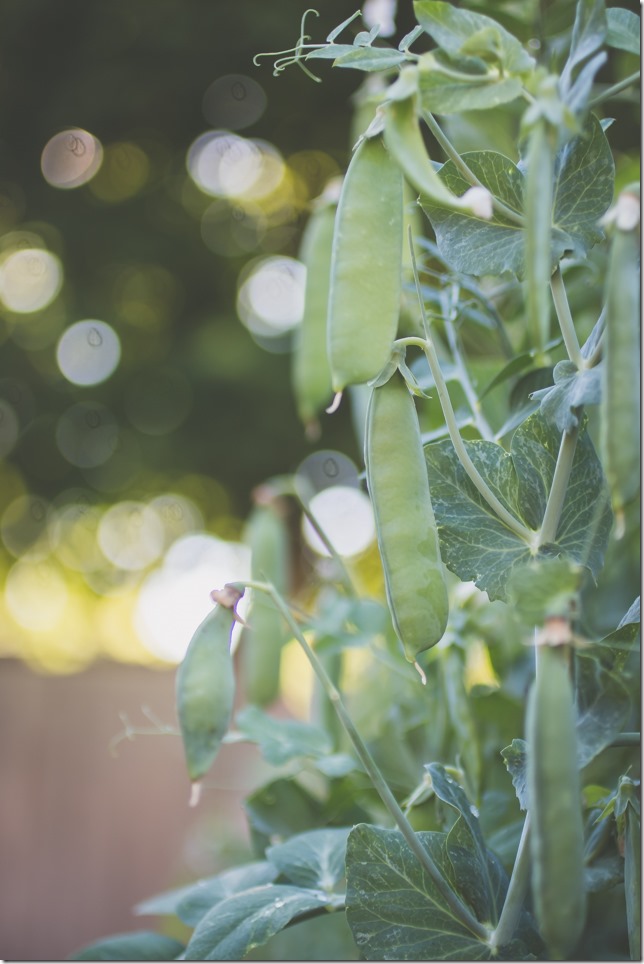 this weekend i was able to harvest quite a few and was trying to think of a new way to serve them rather than just as a side dish. and so i decided to put them into a salad. and it turned out really yummy so i thought i would share with you how i made it.
so first, shell about a cup or so peas.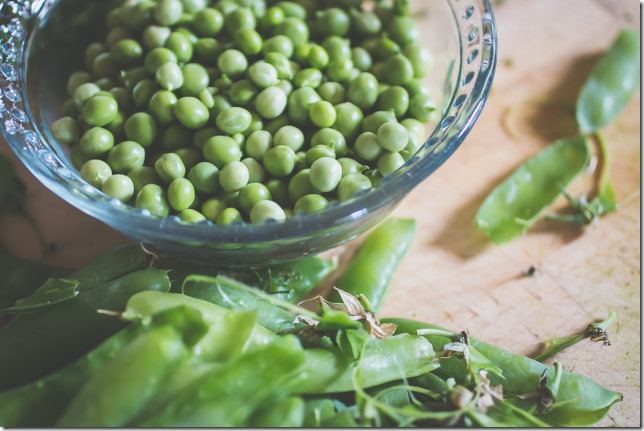 be sure to stop for a minute to notice the delightful way that the individual peas alternate along the main rib in the pea pod.
i just love nature.
next, boil the peas in salted water for about three or four minutes. or just until they peas turn bright green. they don't have to be cooked all the way through…just until they are very slightly tender.
while the peas are cooking, set up a bowl of ice water. and once the peas are finished, transfer them immediately into the cold water. this will stop the cooking process and set the pretty green color.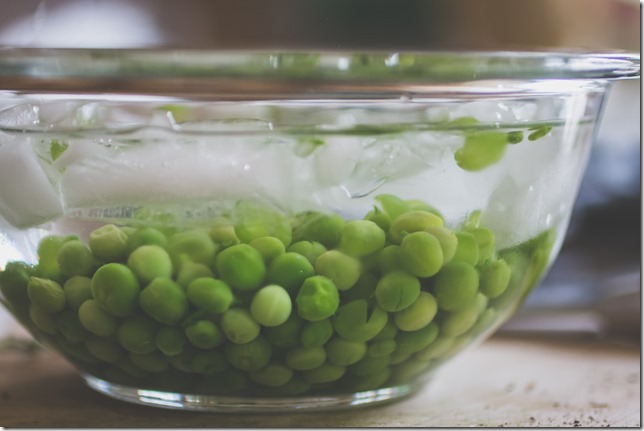 sidenote…right about now is when my friend teala is probably gagging.

now we need to talk about the salad dressing.
in my heart i knew that ranch dressing would be a perfect compliment for the salad i had planned. but there were two problems with that scenario.
i hate ranch dressing
we didn't have any ranch dressing in the fridge (see #1)
the thing i hate about ranch is the gloppy, goopy consistency and the weird aftertaste that it gives me. so instead i came up with a creamy herb dressing that, to me, was an utterly delightful substitute.
creamy herb dressing (you may call it ranch if you want…)
1 cup buttermilk
1/4 cup mayo (please…not miracle whip)
2 tbsp sour cream
1/4 cup freshly chopped parsley
1 tbsp freshly chopped chives
1 tsp each, freshly chopped thyme and rosemary
1 garlic clove, super finely minced
1 tbsp lemon juice
1/2 tsp salt
1/4 tsp pepper
as far as the herbs go, you can use any that you might have one hand. these were just some that i had in my garden.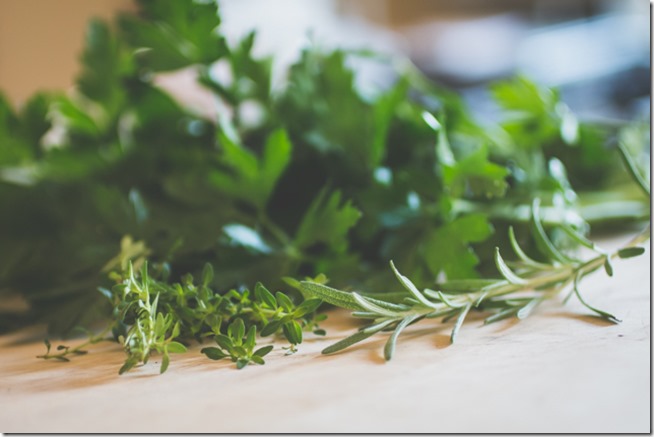 then all i did was combine all the ingredients in a mason jar and shake the tar out of it. and it's good to let it sit for a while in the fridge to let all the flavors come together.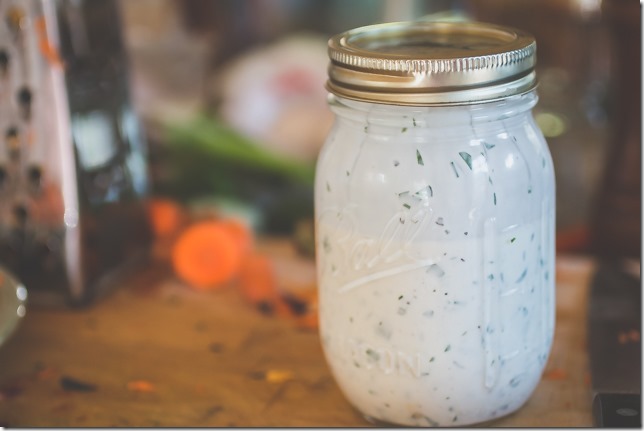 so to assemble the salad, i threw some lettuce into a big salad bowl. this was some beautiful red leaf lettuce that i got at the farmer's market, but any good, crunchy leaf lettuce will work.
then i topped the lettuce with my cooled peas, about 1/3 cup shredded carrot, about 1/4 shredded cheddar, and finally about 1/4 cup of cooled, chopped bacon.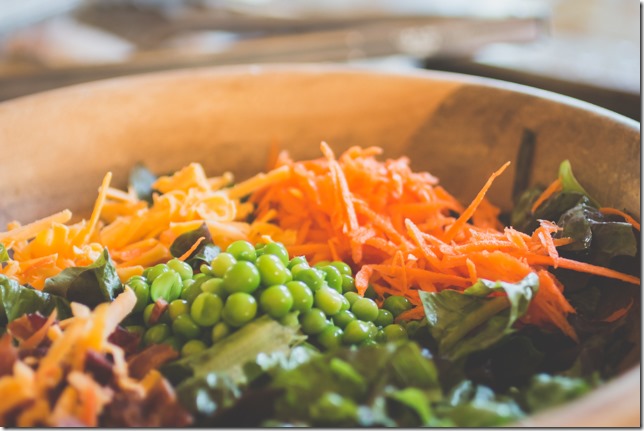 all that's left is to drizzle some of the creamy herb dressing (ahem) over the top and toss.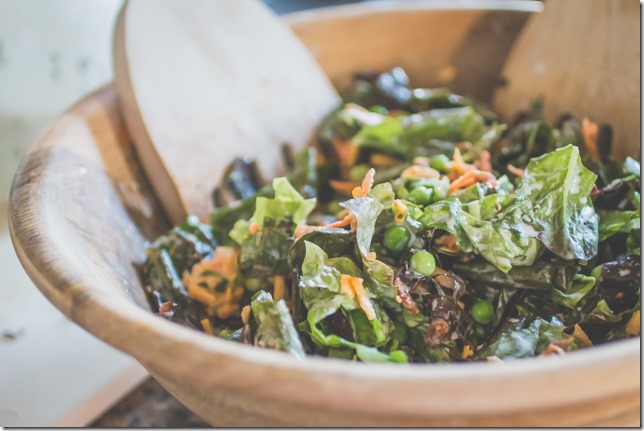 i can't even tell you how yummy this was. the subtle sweetness of the peas with the savory herb dressing. so, so good. and a perfect way to celebrate the end of spring.
enjoy!
love, kelly