Welcome to the November edition of the One Little Word blog hop.
If you've arrived here from Monica's blog, thanks for stopping by. (A complete list of all blog hop participants is at the end of this post.)
This month our assignment was to gather a collection of photos that represents our journey to us. (um hello…a project right up my alley.)
As you can see from my photos below, nature serves as a constant source of inspiration. Totally loving how this time of year speaks to change and evolution. And as in the case of the sunflower photo, I like the juxtaposition of such happy flowers growing alongside a rusted, old fence. Blooming where you are – such a great metaphor for life I think.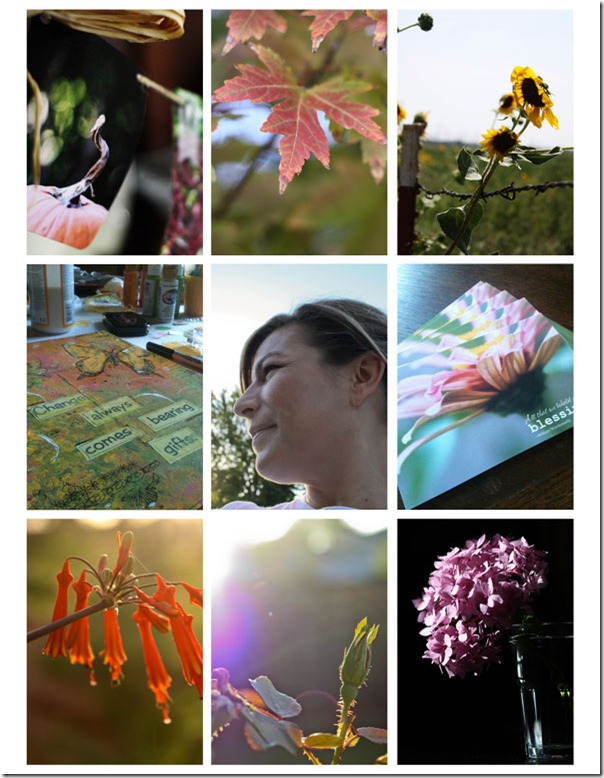 I seriously cannot believe that today is November 1st, but as we enter the season of thankgiving, I am so grateful for this journey and this experience.
Next on the blog hop is Naomi at http://www.poeticaperture.com. Thank you so much for stopping by today.
Love, Kelly