Welcome to Week 21 of my Pinspiration series!

This week is all about decorating for Memorial Day!
First though, I have a confession to make: I have never decorated for Memorial Day before. In fact, I rarely decorate for holidays other than Christmas. Well and a little for Halloween. But after spending time with my parents this weekend and learning more about my grandfather's service in WWII, I really connected with this holiday more than I ever have before.
Now if your Pinterest feed is anything like mine, then you've probably been bombarded with lots of red, white, and blue themed crafts and bbq/picnic ideas. I really loved these ideas by revel-blog.com. So I made a quick trip to Michaels for a few supplies to see what I could come up with.
So, I couldn't find burlap by the yard, but I did find this awesome burlap "ribbon." And also this cute red and white gingham ribbon.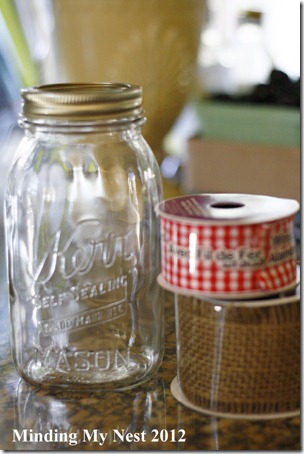 And with just a little help from my delightful daughter…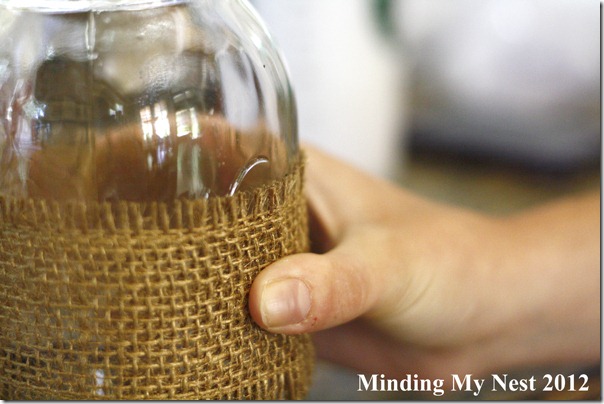 …I was able to make this cute little Mason jar vase.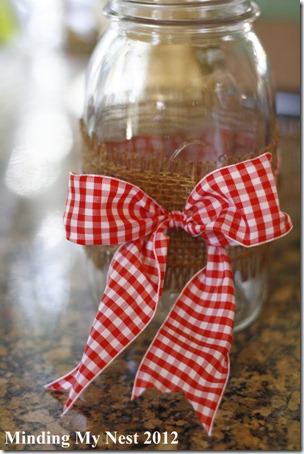 (I just love decorating with Mason jars. I have tons of them in various size and keep them on hand for all kinds of stuff.)
Next I used some hemp twine to bundle up my plastic silverware in these adorable red, white, and blue napkins. I put the bundles, cups, and napkins in an old basket that I found in the basement and decorated it with some of the gingham ribbon. I even tucked in some red, white, and blue flowers to really bring home the message.
I should have known better than to unleash the craft monster because pretty soon I was adding red, white, and blue decorations to just about everything. Even this Christmas themed ice bucket my BFF Carrie gave me for Christmas.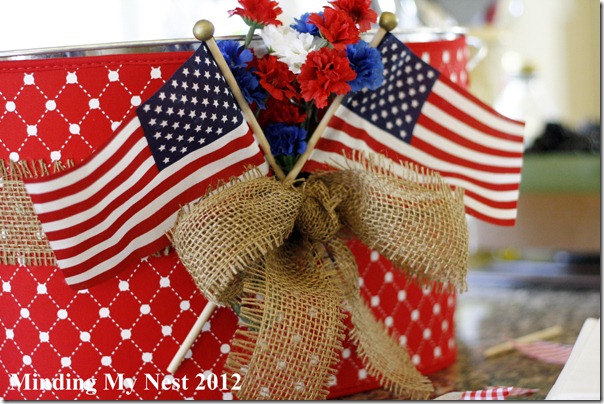 I had so much fun making these decorations. Partly because I am a craft junkie, but mostly because I love my country and am so grateful for the men and women who have sacrificed so much so that I can enjoy the good life.
God Bless the USA. Kelly