Welcome to Week 3 of my 52 Weeks of Pinspiration series!
Today I'd like to share with a fun little craft project – Button Bobbie Pins.
http://christinahomemaker.blogspot.com/2010/08/button-bobby-pins.html
This gal (she has the sweetest blog and her little ones soooo cute) does a good explaining how she made hers, but I decided (after following her instructions first) to do mine a bit differently.
Reinventing the wheel…also a specialty of mine. 
First of all, I started with these cool bobbie pins that I found at Hobby Lobby.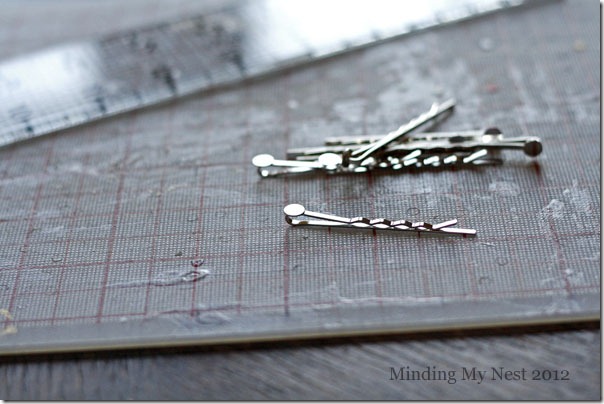 I love that they have a little "base" on which to glue whatever embellishments you want to add.
Next, instead of sewing my button directly onto the bobbie pin, I just ran a thread through the holes on the button a few times.  And since I plan to glue the button, there's no need to actually tie a knot on the back, so I just slipped my needle under the threads to secure it.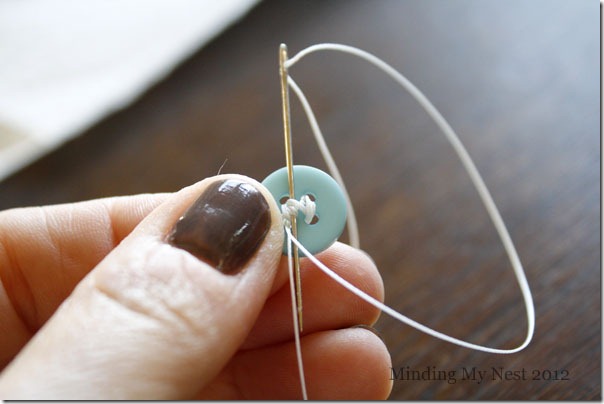 On her blog, Christina explains how she attached her buttons, but I found that hot-glue worked much better for me.  But then again, I'm a hot glue kind of girl.

You can use any kind of button you'd like.  I had one of these buttons with the loop on the back that I really wanted to use, so I used my handy-dandy, needle-nose pliers to snip the back off.
Please notice that there were no fingers anywhere near the pliers when I snipped!!!!
When I saw these on Pinterest I immediately thought of my adorable niece Mady.  I made several to give to her for her birthday (OMG will someone please tell our children to stop growing up!!!), so I decided to make a little card to put them on. I went through my stash and found a scrap of cute scrapbook paper that I cut to 4 inches by 6 inches.  Then on the back I marked for some holes.  You can be as precise about this as you'd like.  I think it's been pretty well established that I'm a freak and like to measure things, so I got out my clear ruler and marked them.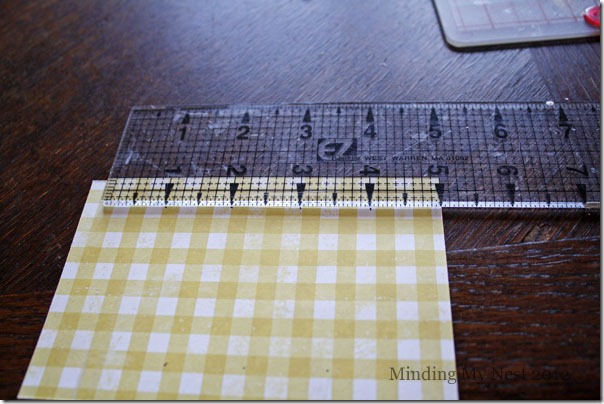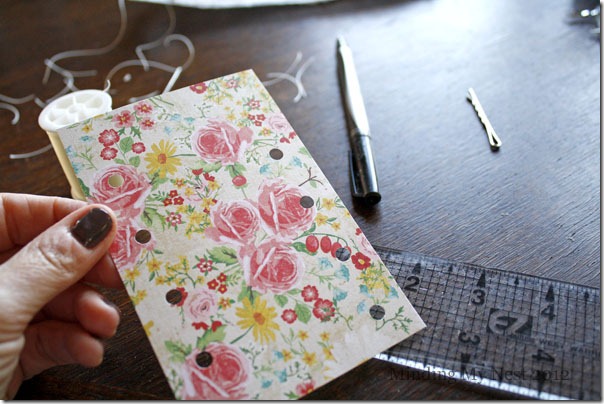 Next I slipped the the button bobbie pins through the holes.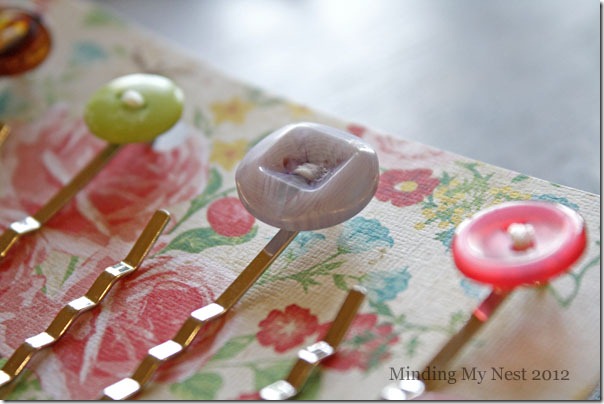 To dress up the tops a bit, I punched two holes about an inch apart, ran a ribbon through them, and tied a simple bow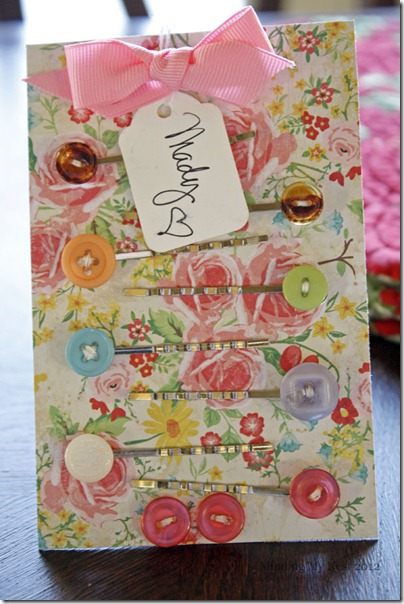 Cute huh! As you can see in the photo, I also made a pair of button earrings.  These were actually inspired my delightful daughter who made several pairs before she left for college this summer.  I guess the apple doesn't fall far from the tree.

This was such a fun and easy craft and would be fun to do with bigger kids (especially if you plan to use a hot glue and/or needle-nose pliers).
I'm having so much fun with my Pinspiration series!  I hope it's given you the Pincentive to have fun too.

Peace, Kelly
P.S.  As always, I'd love to know what you've been making!  Feel free to leave a link in my comments to either your blog or Flickr account.