I never intended to start collecting blue Mason jars.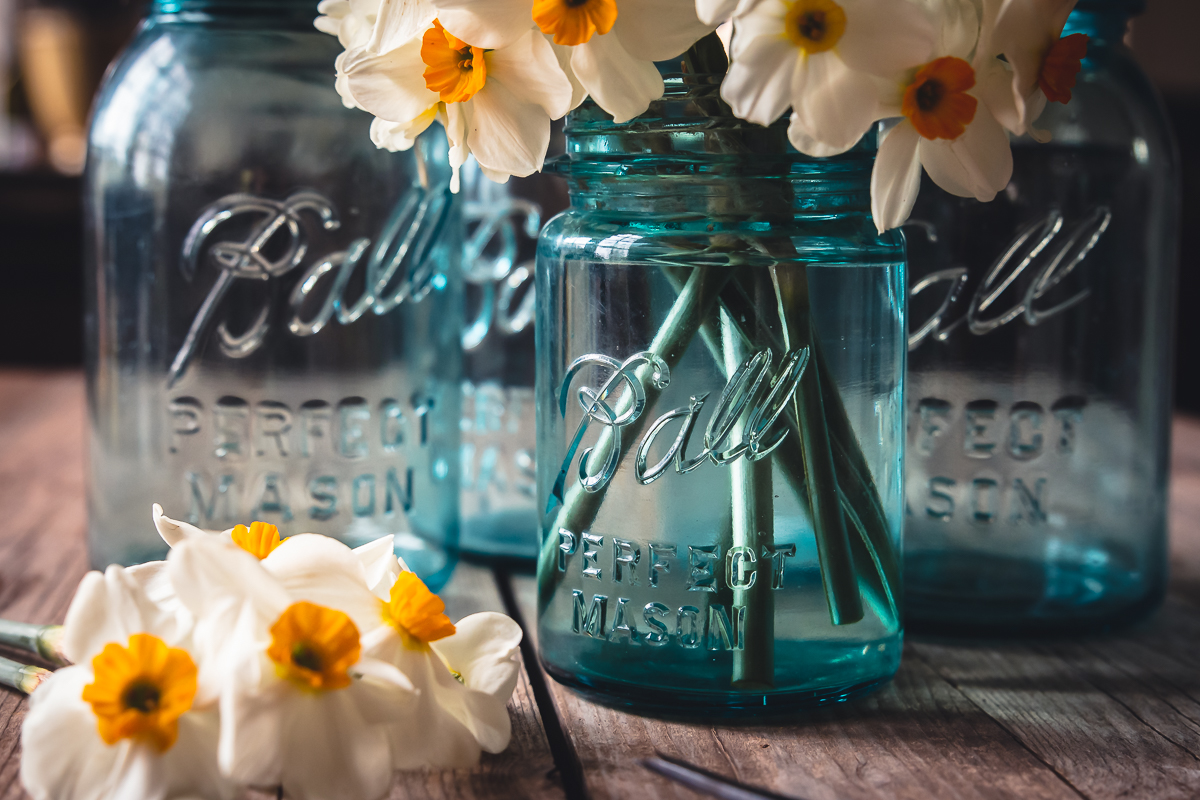 And yet here I am now with four of these charming, vintage canning jars.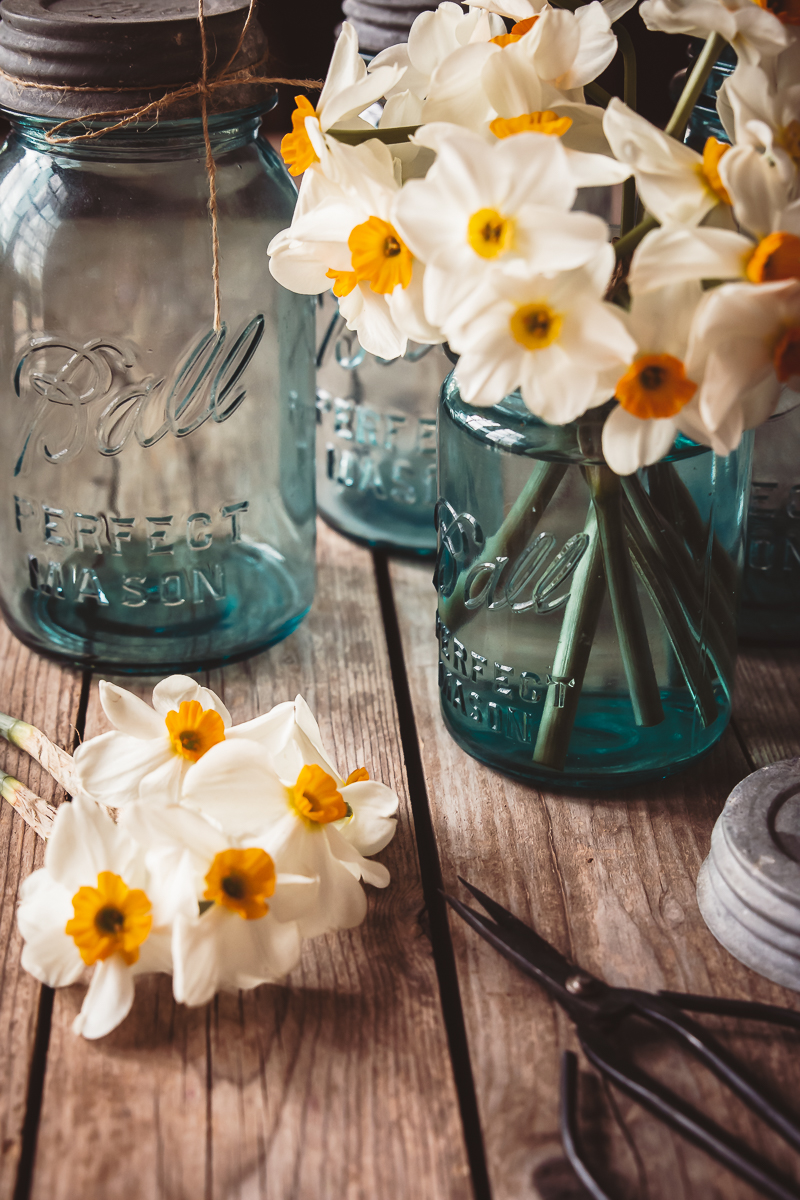 I love the aqua-blue color, and I especially love how these humble jars tell a story of a time when canning was a way of life for many people.
My collection started in May 2014 as a gift from my dad's cousin, Joyce. I had gone with my dad back to his hometown to attend Joyce's granddaughter's wedding. We were staying at her house, and one afternoon she gave me a tour of her basement which was literally crammed with a lifetime of odd & ends. And in one corner over by the bathroom, she had an entire shelf of blue glass Ball jars.
As a self-proclaimed vintage-junkie, I practically squealed in delight when I saw them. Joyce got so tickled at me and told me that I could take as many as I wanted. I was so tempted, but I didn't want to be rude and just took one jar. Then after we got home, I immediately had to make a still life shot with my new vintage, treasure.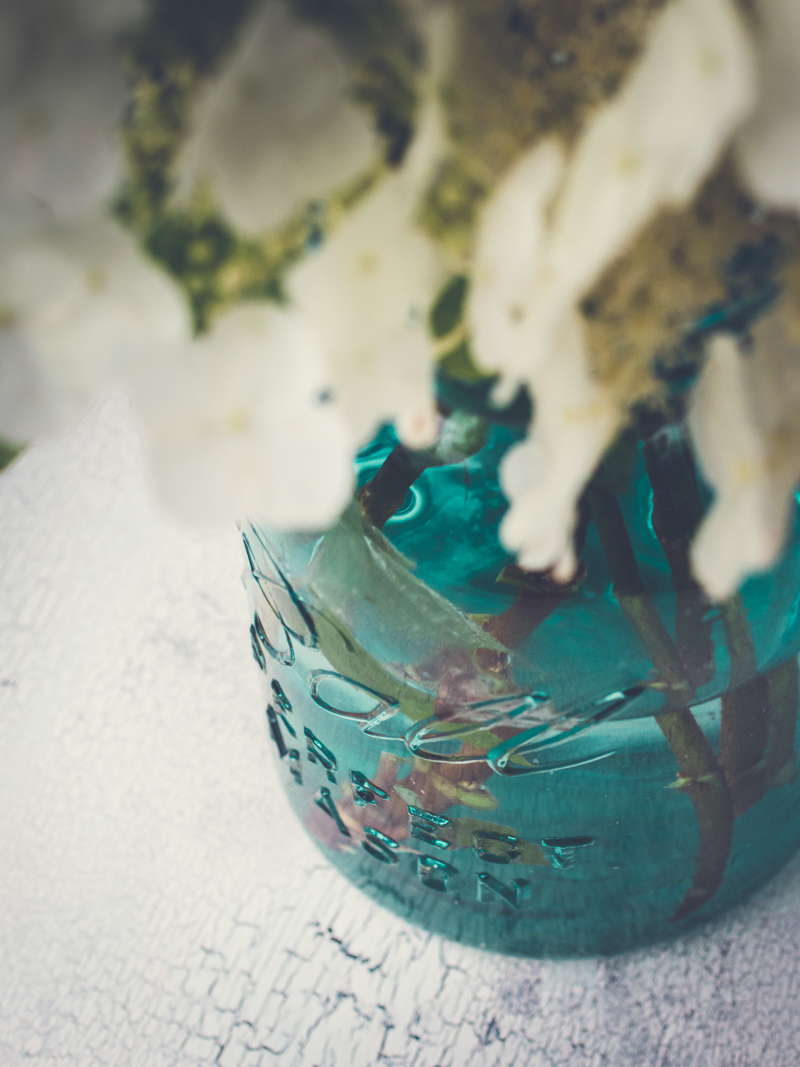 Fast forward five years (how has this been five years ago??!!), and now I am a proud owner of four blue glass Ball jars. My most recent addition was a pint-sized version that I found at A Fabulous Find in Kansas City. It makes a delight addition to my collection.
This is story that I am telling this month using the May 2019 Stories By The Month™ Kit from Ali Edwards.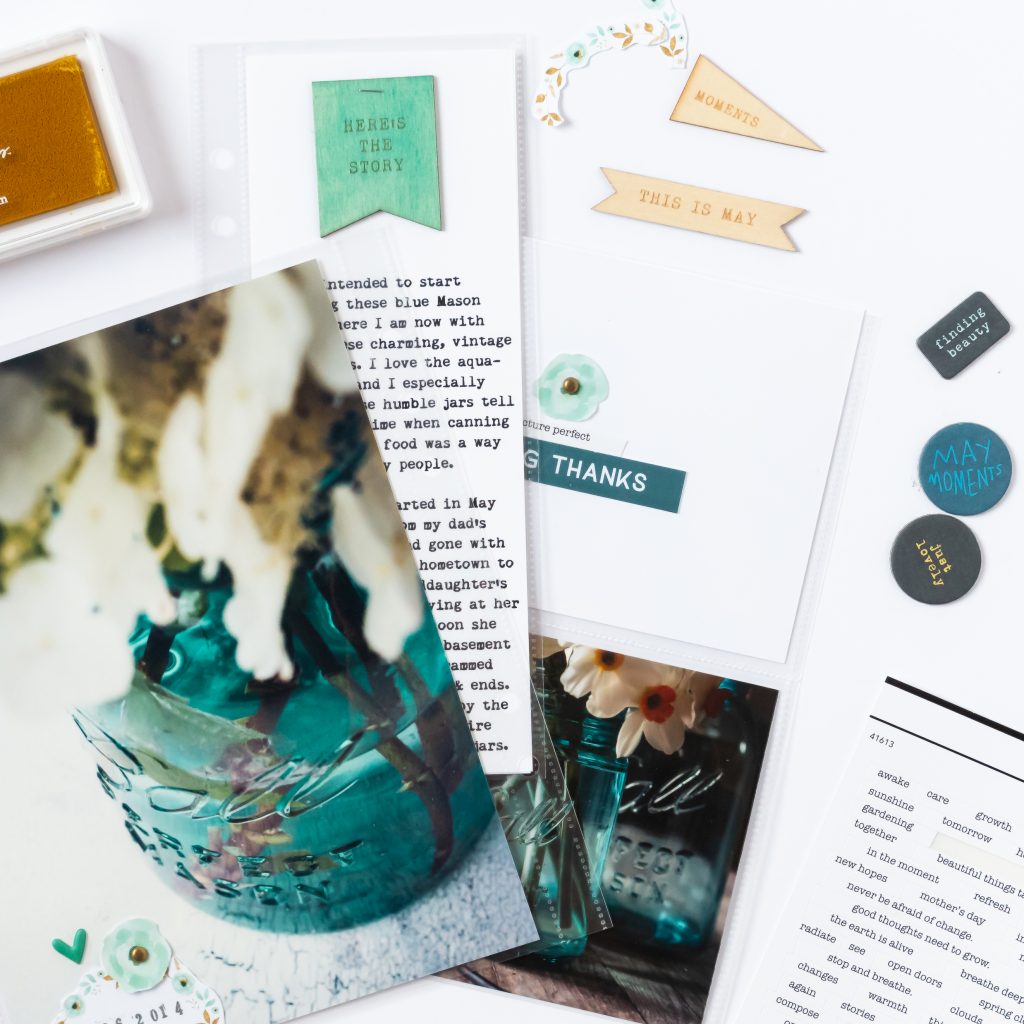 In fact, the whole inspiration for this story was inspired by the teal-blue color in a couple of the journal cards in the kit.

I shared the entire process of this layout – from inspiration, to a change of course, to making a big mess, to some serious warm-fuzzies, and finally to putting it all together – in my Instagram Story recently if you are interested in following along.
I keep my Mason jars on a shelf in my kitchen, and every time I walk by them, I think of Joyce and the trip to Missouri with my dad. It's probably why I gravitate towards them now whenever I'm at an antique mall or thrift store. Story, connection, family, memories…so much to love about my little collection of glass jars.
As always, thank you for letting me share my stories with you.
Love, Kelly