My office looks like a bomb went off, my desk is covered in a fine coating of embossing powder, and I found a piece of red-line tape in my hair.  Yep, that can only mean one thing…December Daily® is upon us!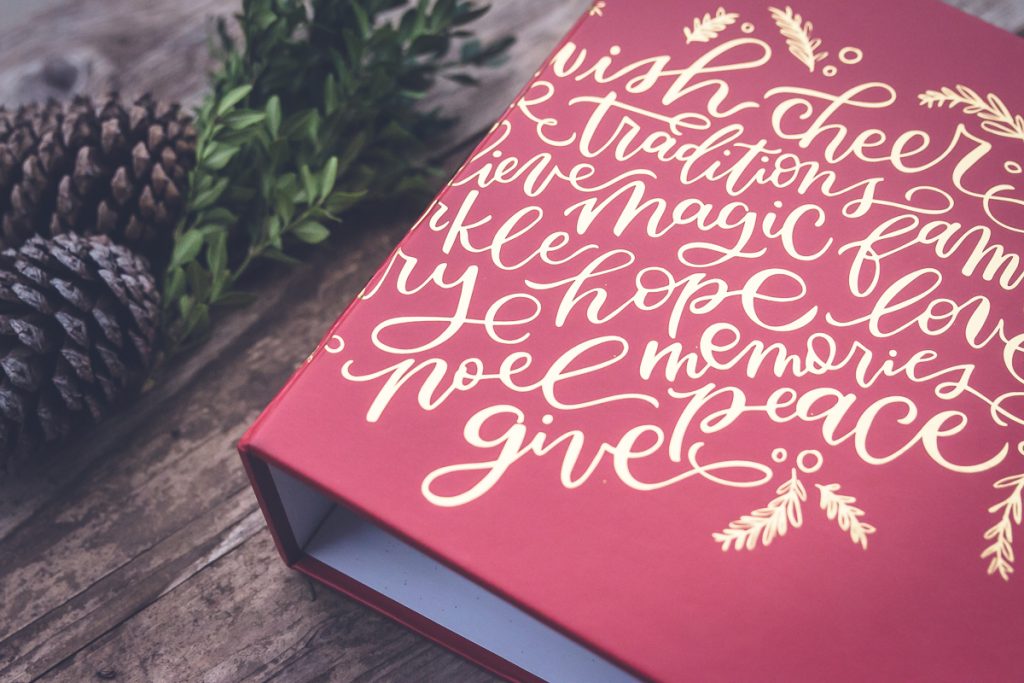 This year I will be documenting our December in this gorgeous red album and main kit from Ali Edwards.
I've gone and created a few initial pages in my album, but for the most part, I don't really do "foundation pages".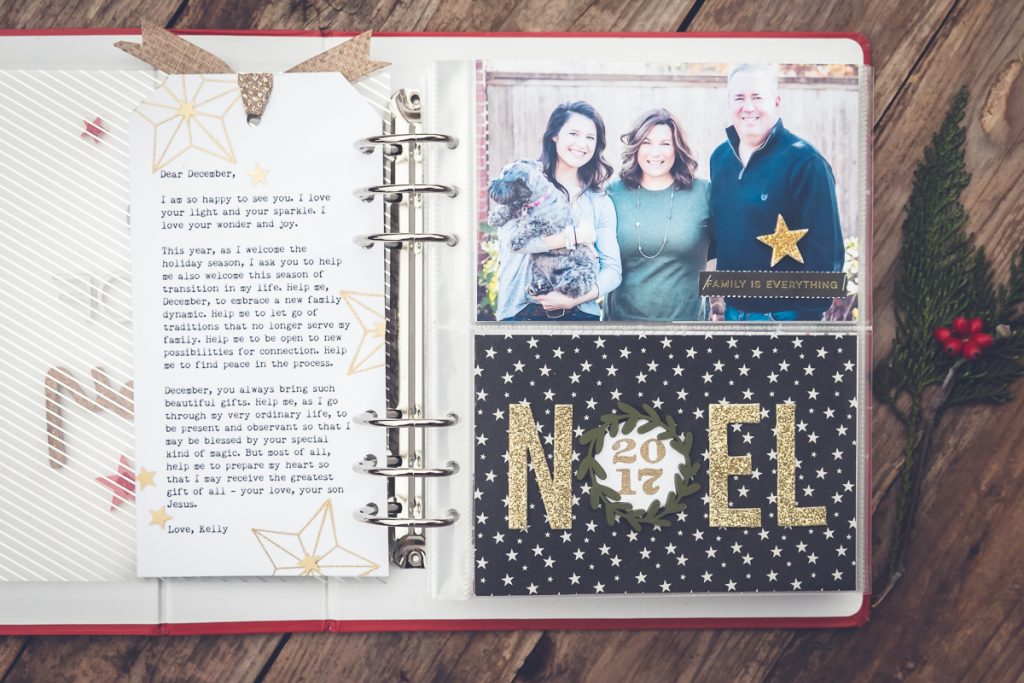 For the record, that olive green rubber wreath is my favorite piece of the entire kit.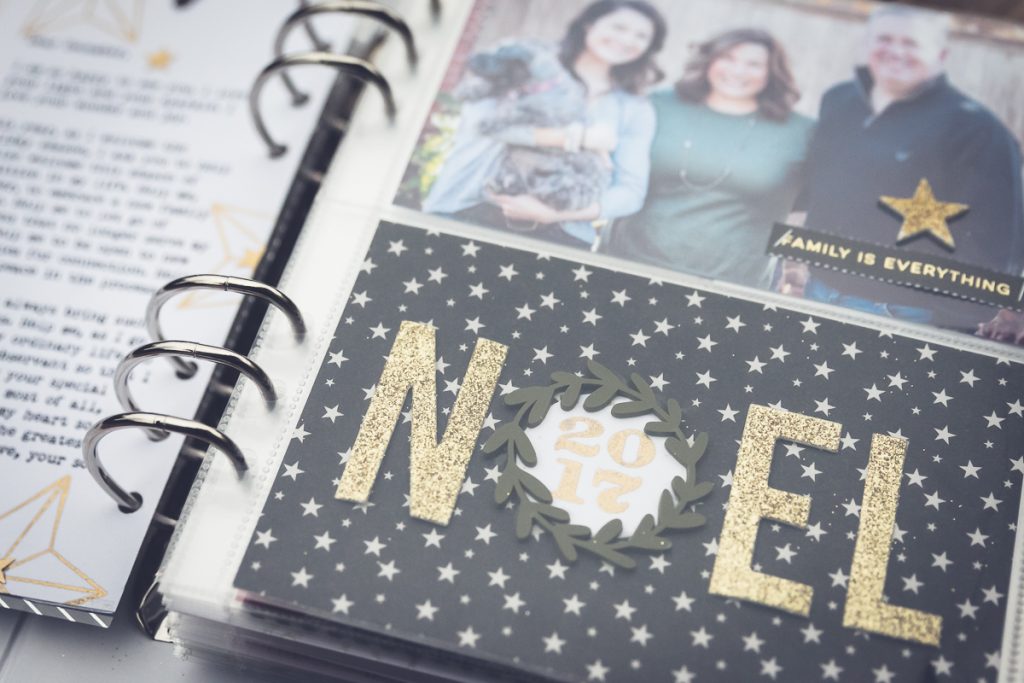 Also, as I have done in previous years, I am included an intention for my album. Personally, I like how it sets the tone for my project. Whenever I get stressed or start to make things too complicated (which, as you know is a very special gift of mine), I always come back to my intention and it helps me to put things back into perspective.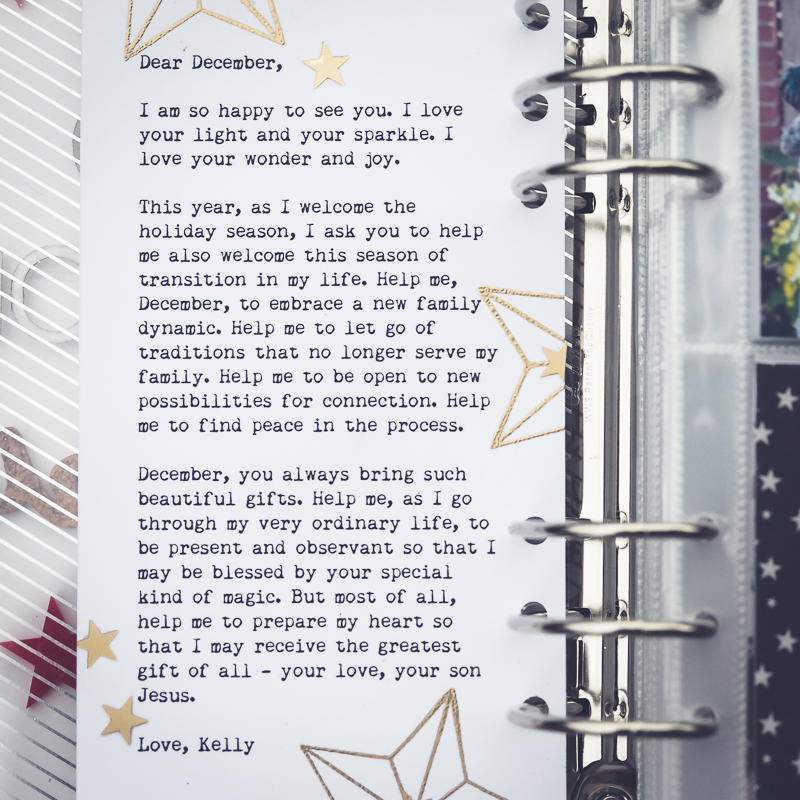 I'm also excited to share with you my new class at Big Picture Classes – Capture Your December.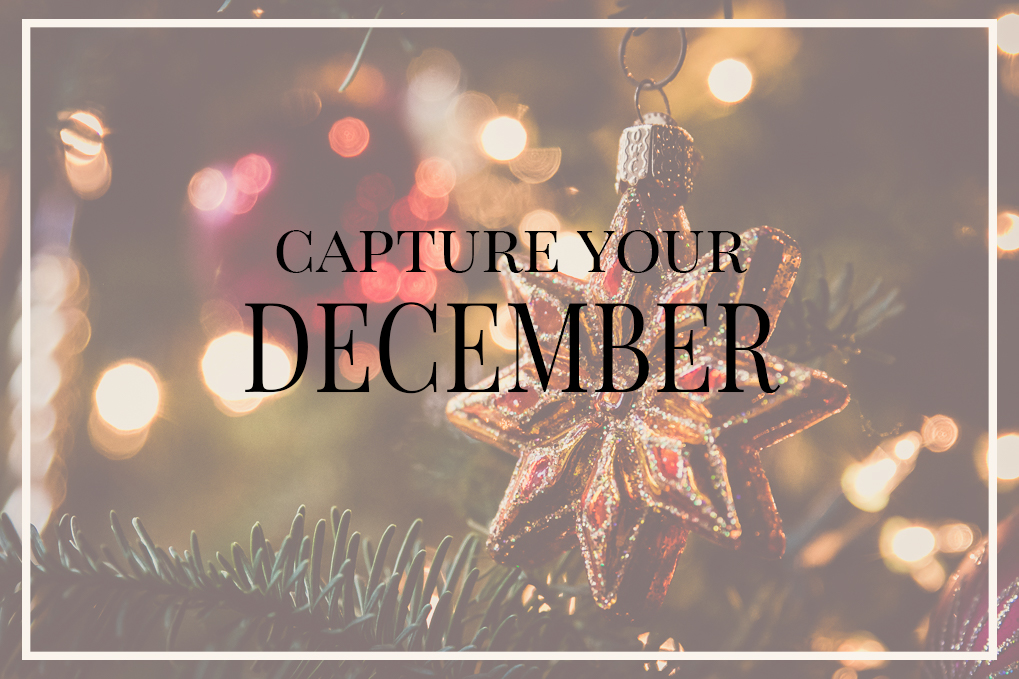 If you are looking for some holiday photo inspiration, I am sharing some of my favorite ways to capture the magic and wonder of the season.
All you really need to record your favorite memories is a camera and the willingness to experiment and have fun! In this class, Kelly Ishmael shares her passion for recording memories by providing 25 photo prompts that will inspire you to document your December. You'll also learn useful tips for getting your photos off the camera and into an album you'll love.
And so friends, with that I'm going to sign off. As we say farewell to November, it is with a full, grateful heart that I welcome December and all of the goodness of the holiday season.
Love, Kelly
SaveSave