As so often happens in this blogger's life, I walk this fine, wobbly, gray line between authentically sharing the stories of my life and honoring the privacy of my loved ones who choose to not share the stories of their lives in this public sort of way. But every so often, these stories intersect in such a way that by not sharing them, blogging feels hollow and ungratifying.
This December, my story and my daughter's story are intersecting.
You might have noticed over the past several months that photos of my girl often include her guy…his name is Alex. And he is a really good guy.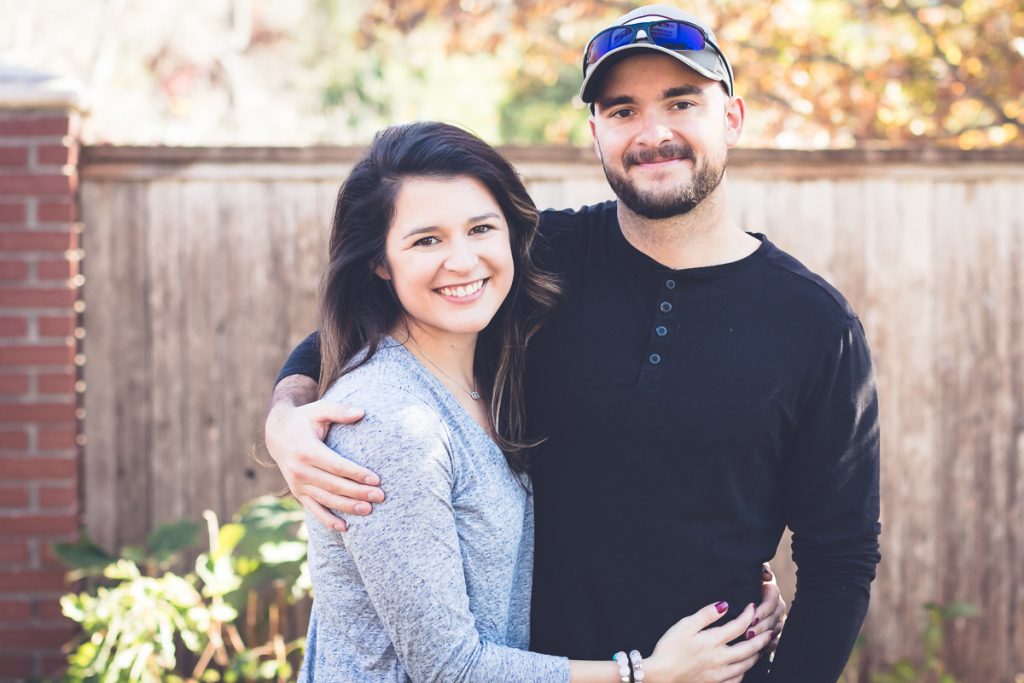 Admittedly, I haven't shared much about Kelsey's relationship on my blog because this is one of those cases where I truly feel like this falls under the category of her story to tell. With her blessing though, I wanted to tell you a little bit about them.
So Kelsey and Alex have been dating almost a year…they met shortly after my girl moved back and started her new job. Tripp and I have had the opportunity to spend time with them as a couple, and it makes us so happy to see our girl so happy and to know that she has such a kind, caring, loving person in her life.
Yep…he's a good one, y'all.
Alex, is not native to Oklahoma, but moved here from Montana (where his family is from) after he graduated from college. And every year at the holidays, he goes home to spend time with his family. This year my girl is going with him.
So that means that Christmas will look a little different for us this year. And I will admit that my first reaction to my girl not being home for Christmas was one of sadness and dread. I know that a big part of that is my natural aversion to change. The other part is just knowing that a piece of my heart will be missing on Christmas morning.
I have had a few weeks to make peace with this. Time, perspective, and some very honest, open-hearted conversations have helped. The truth of the matter is that this is the way things are supposed to go. I'm just a little slower at adapting than most.
But this I know for sure…I am not alone. I have so many friends who will separated from their loved ones this Christmas (for much harder, sadder reasons). So with this in mind, rather than going into December with all this negative emotion, I am going to use this month as an invitation to explore what home and family and tradition mean to me. I am going to welcome this season of transition in my life and be open to new traditions. And I am going to use the month of December to embrace the new stories in this season of my life.
Thank you, as always, for allowing me to share my life and my stories with you.
Love, Kelly
SaveSaveSaveSave