During my staycation this week, in between cleaning out my flowerbeds and getting ready for the garage sale to end all garage sales, I did manage to have a little bit of fun. Yesterday morning I was finally able to work on my Project Life album that I've had since January.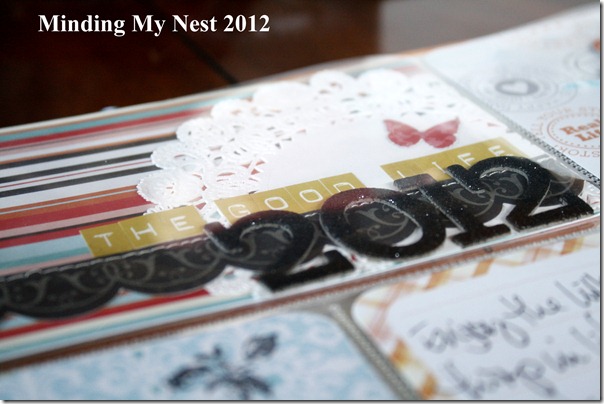 If you are not familiar with Project Life, it is a "back to basics" scrapbooking system developed by Becky Higgins, a pioneer scrapbooker from back in the day.
Like I said, I've had this kit since January – I was one of the lucky ones to get a kit before the great Amazon.com plastics sellout. But I thought it might be wise to first finish our vacation album from last summer before I start yet another scrapbook project.
Anyway, while I've been home my creative juices have been flowing so I decided to break out my kit and have a go at it.
The cool thing about Project Life is that with just the basic kit – binder, core kit, page protectors – you have everything you need to create a scrapbook. I decided to go with this fun Clementine Edition. I love the bright colors and whimsical designs.
So the first step to creating an album is to create a Title page. The core kit contains these great little card inserts that you can use for decoration or journaling. There are even suggested cards for the Title Page which is nice.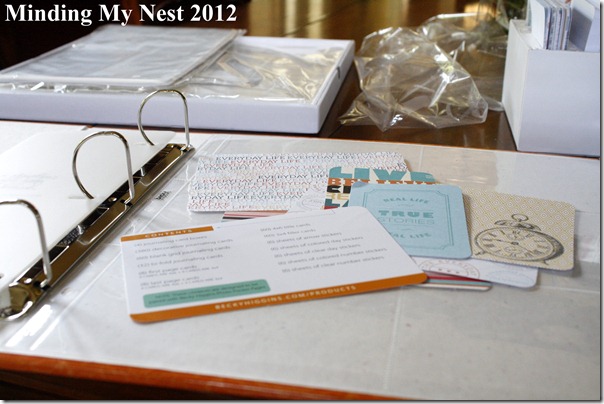 You can use the cards as-is or embellish them to your heart's desire. I chose to have a little fun on the Title Page, but depending on how much time and energy I have in the future, I may not get this artsy-fartsy.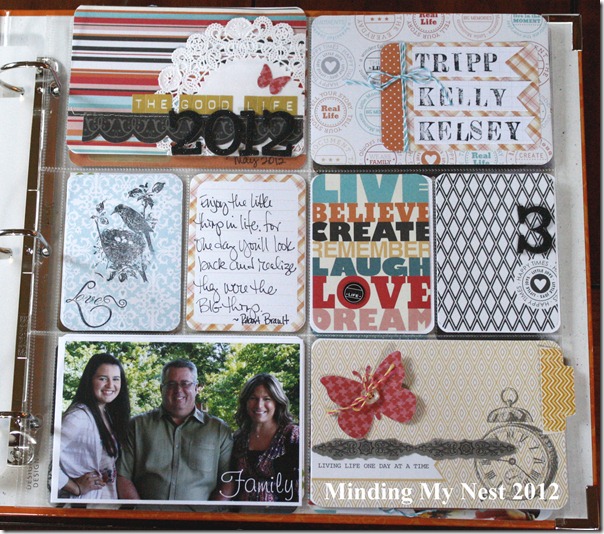 And here are my first two pages. Really other than a couple of stickers, I didn't get too crazy with embellishments.
As you can see, this page is pretty much the same material I covered in my recent Al Fresco blog post.
And here is the page I made about Kelsey's 19th birthday.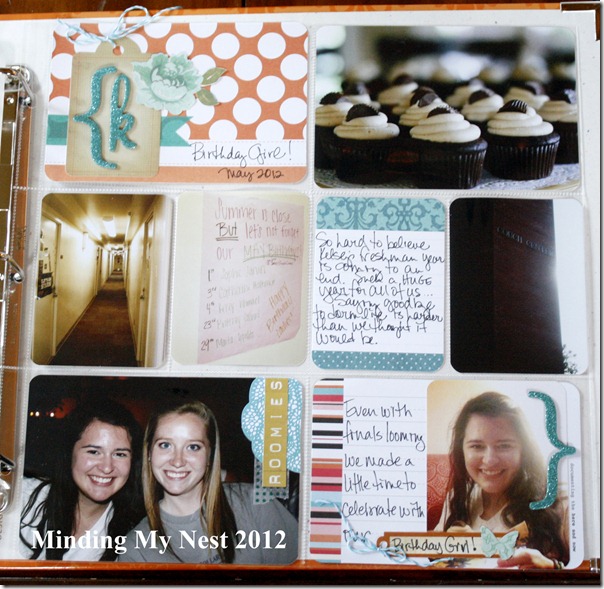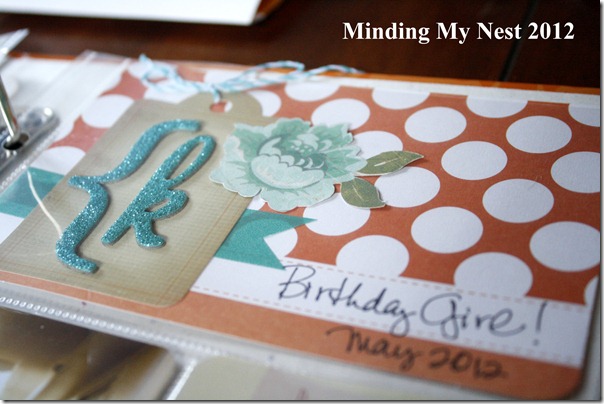 Oh…I don't think I told you about my daughter's memorable birthday she spent in the minor emergency with an infected bug bite and chicken pox. But that's another story for another day!
Anyway, I just LOVE Project Life. And after having finished these first couple of pages I have some thoughts I plan to share. But right now I am just so stinkin' tired and I have to get up early for the earlybird garage salers that I hope are coming tomorrow morning.
I'd love to know though, are you doing Project Life? Do you love it too? Do you stick mostly with the kit or do you make your own stuff? Feel free to share a link to your blog or photos in the comments below.
And wish me luck tomorrow!
Love, Kelly