It's humpday and day three of my Spring staycation. And all I know is that I'm going to have to go back to work soon because I am worn out.

The one thing I could really get used to is leisurely coffee on my back porch with glorious sunny, cool mornings.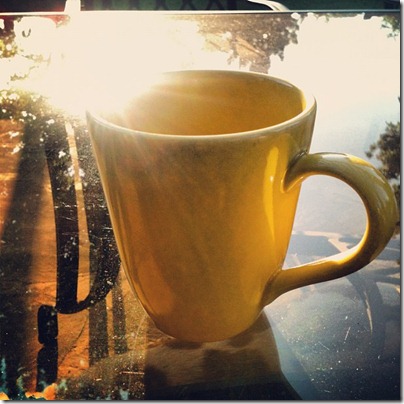 It has been a very productive week so far though. On Monday Kelsey and I tackled her room.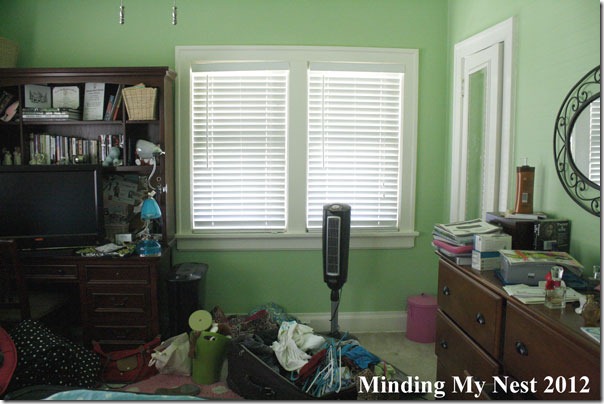 With all of her kid stuff, highschool stuff, and college stuff, a good Spring cleaning was WAY overdue! So Monday morning, we took everything out of her room – clothes, books, papers. EVERYTHING. Six hours, three plastic tubs, and two garbage bags later here is the final product.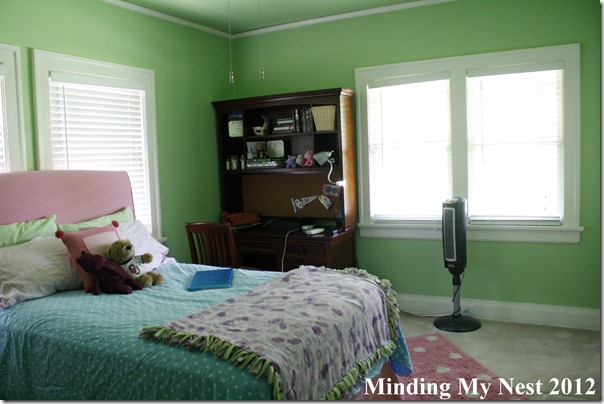 Since Kelsey is her grandmother's granddaughter, a little room rearranging was in order too.

Then yesterday I tackled my front flowerbed.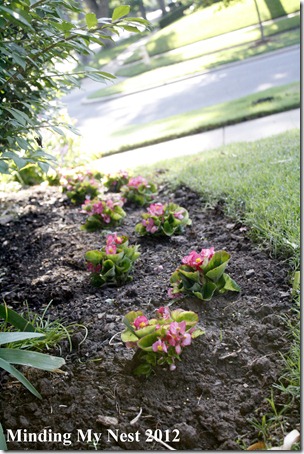 I spent the afternoon pulling weeds and planting my summer annuals. This year I chose pink begonias and Super Elfin Mix Impatiens.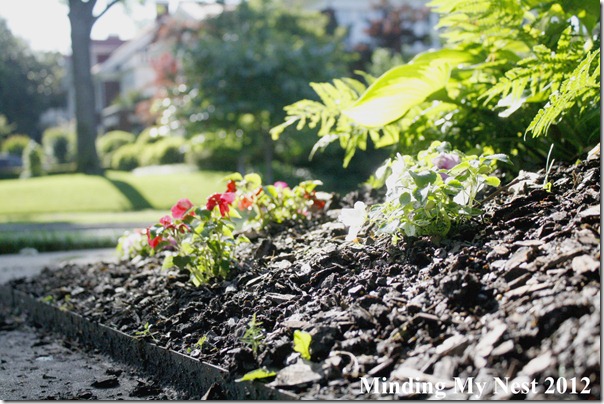 But it hasn't all been hard work…yesterday morning I got to do something that I've been wanting to do for months. I started my Project Life album.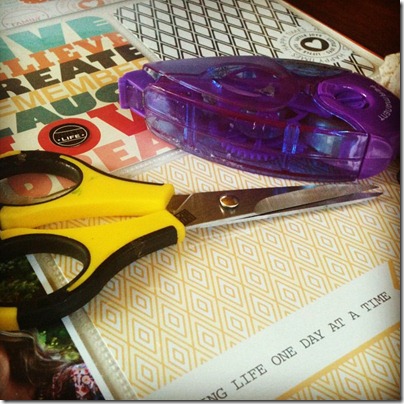 I'll share more about that tomorrow though, because right now the morning sun is calling my name.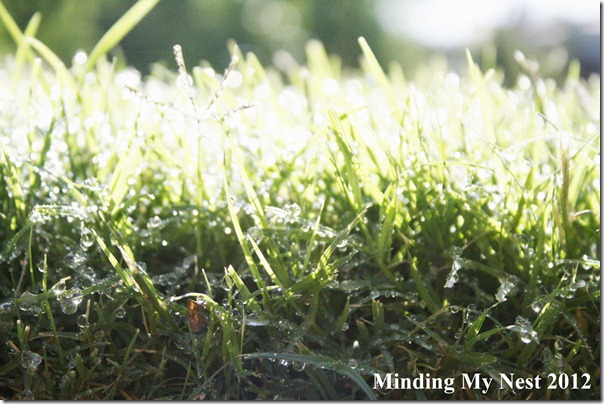 Peace, Kelly