you might recall that a few weeks ago my parents came to visit for the day.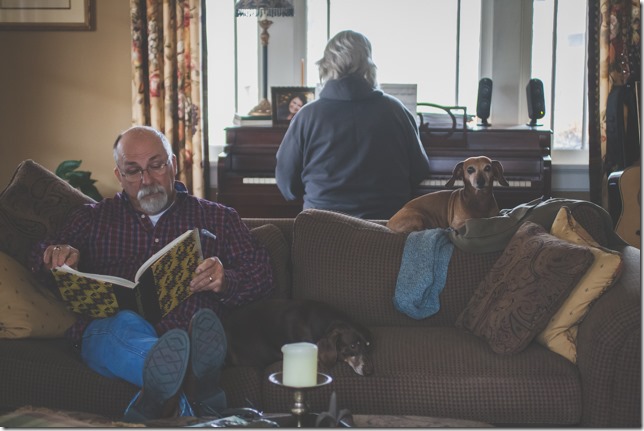 on friday afternoon while we waited for tripp to get home, my dad was reading and my mom was playing the piano.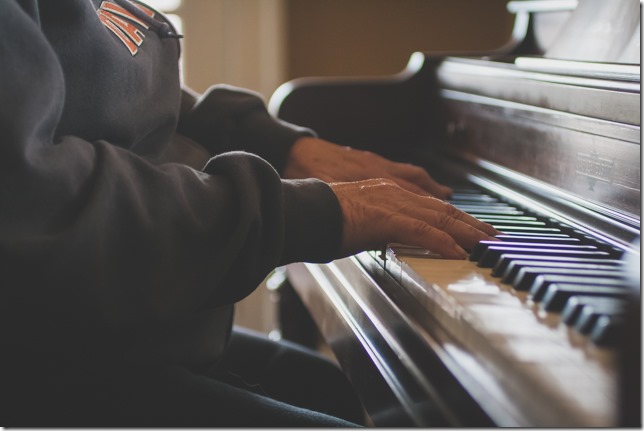 i never get tired of hearing her play some of her favorite, old-school gospel songs like how great thou art, amazing grace, old rugged cross.
for the most part my mom is self-taught and plays by ear. which is utterly amazing to me i might add. then sometimes she'll remember a song, and without a lick of music, first she'll pick out the melody with her right hand then fill in with the chords with her left.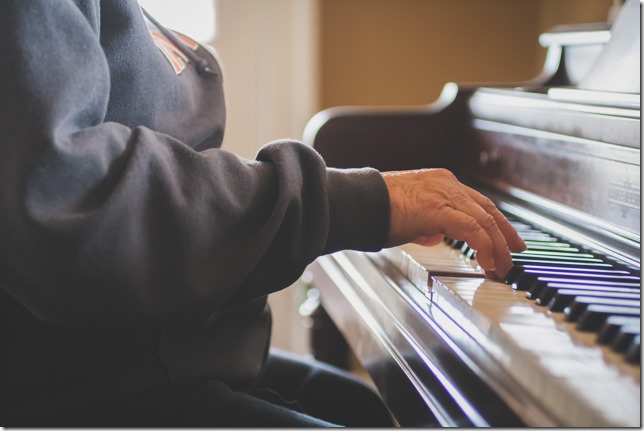 in complete contrast, a few years ago i decided that i wanted to learn how to play piano. so i bought a book. then took lessons. then every night i would practice scales and memorize the notes off the base cleff. committing the basics of music theory to memory.
it's funny how she and i do things differently sometimes. but yet, it's the same basic desire to play music. i love that.
i love that my mom gives me the freedom to be me. to let me play by my own rules. but i also love how she has inspired me to not be afraid of doing things differently. to color outside the lines of life a little. to play it by ear when i feel like it.
today is my mom's birthday. and i am so thankful to have a mother who has taught me what it means to play with heart.
happy birthday mom! i love you so much.
kelly