To say that the past month or has been stressful would be the understatement of the century. So that's why when my friend Carrie called and asked if I'd like to meet her and our friend Stacey in Big D, I not only said "yes!" but "oh hell yeah!"
I packed as much as I could fit in my Vera Bradley duffel bag (and some that didn't fit too) and headed the down Indian Nation turnpike as fast as the OHP would let me.
Also in the back of the car was my purple yoga mat. Carrie has been taking Bikram yoga and had signed us up for a 8:00 a.m. (!!) class near our hotel. My initial reaction to this news was, "Who are you and what did you do to my friend Carrie!" But then I kinda warmed up to the idea and figured it would fit in nicely with my New Year's Resolution to try new things so I said, "Bring it!"
So this is how it went down – the three of us (Carrie, Stacey, me) met up at the hotel at and did not stop talking, laughing, eating, and drinking until 2:00 the next morning. Yeah…didn't exactly make yoga class Saturday morning. But we DID make our massage appointments later that day. And we got to spend some time with Stacey's delightful daughter Rachel as well.
What is it about spending time with girlfriends that both makes you relaxed and energized at the same time.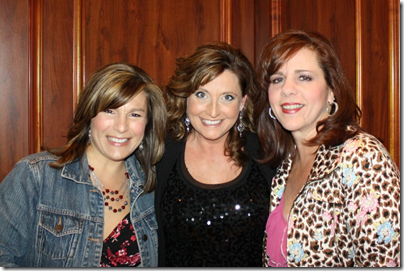 And I learned something important this past weekend….when the eyelash fairy was passing out eyelashes I got gyped! Big time.
***Note to self, the next time you take a photo with these two gals wear more mascara!***
Anyway, when I got home Sunday I was greeted by my wonderful husband and my sweet doggies.
And these happy daffodils!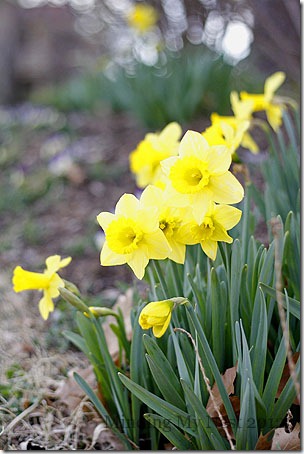 Which seems fitting because as the proverbs say, "Friends are flowers in the garden of life."
Peace, Kelly