In addition to the dainty, pale salmon zinnias that I've been going on about this summer, I also have a bold pink variety which are actually volunteers that self-seeded from last year's garden.
I just love nature.
Anyway, they had gotten a little top-heavy and one of the big stalks broke off. As I was getting ready to toss it into our yard waste container, I noticed that it had lots of flowers on it, all at various stages of bloom…from freshly opened to dry and faded.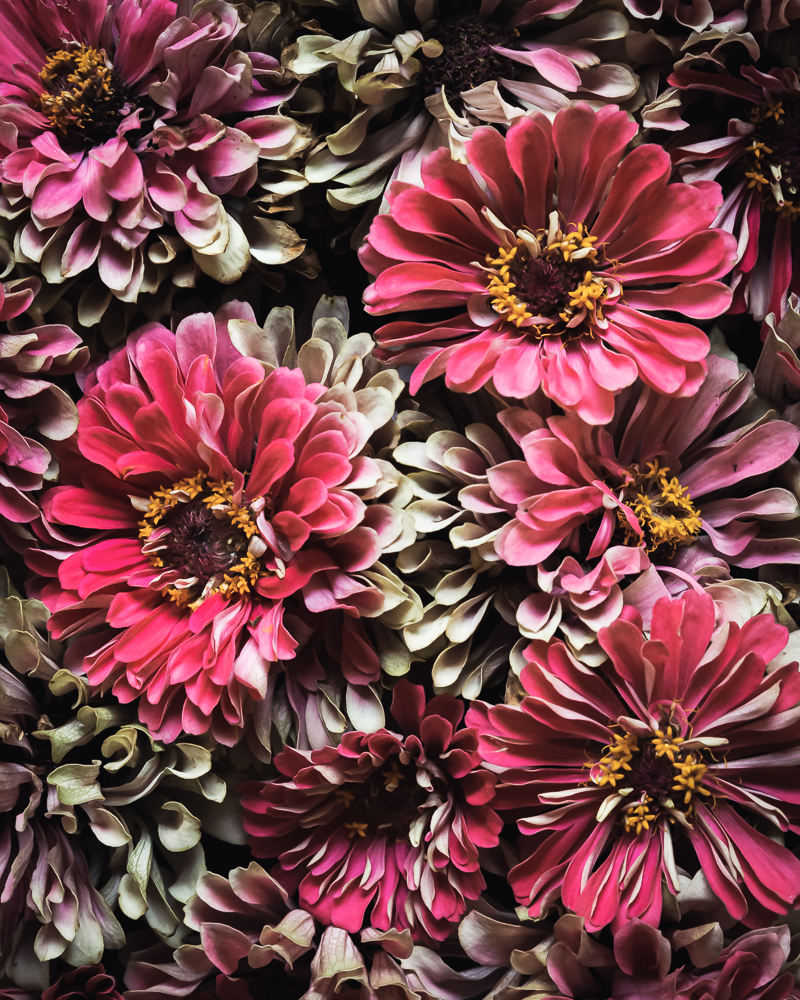 I love the story this photo tells. I love the interesting colors and texture of this combination of flowers. But mostly what I love is the reminder that there is something beautiful in every stage of life.
Love, Kelly