Over the weekend I did a little walkabout in the yard to inspect the damage from the freeze last week. I was happily surprised to find a few dahlia blooms. And even my zinnias, although a little faded and frostbitten, didn't seem too worse for the wear.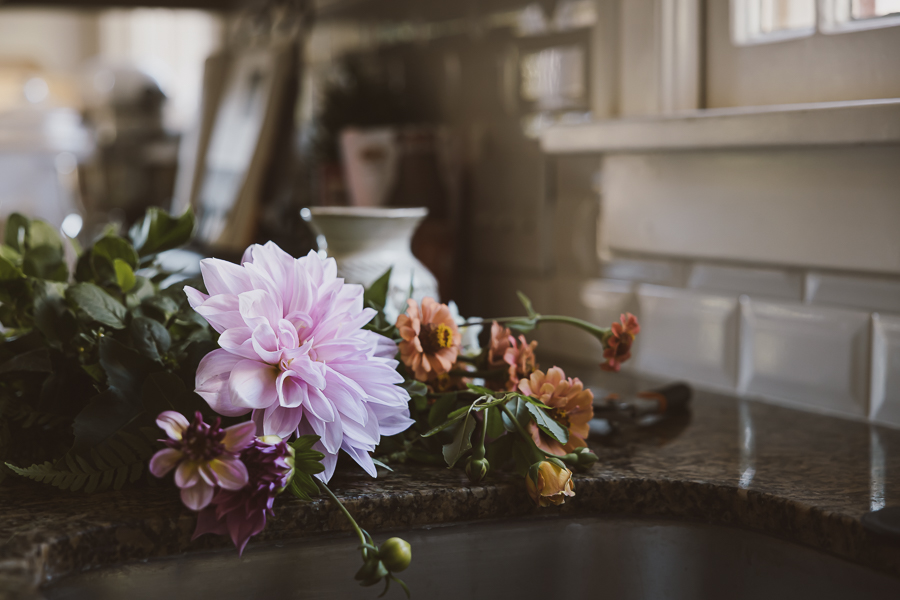 So I cut the dahlia blooms, a few stems of snapdragons, and the healthiest looking zinnias I could find and brought them inside to the kitchen sink. Like I've done dozens of times over the course of the growing season.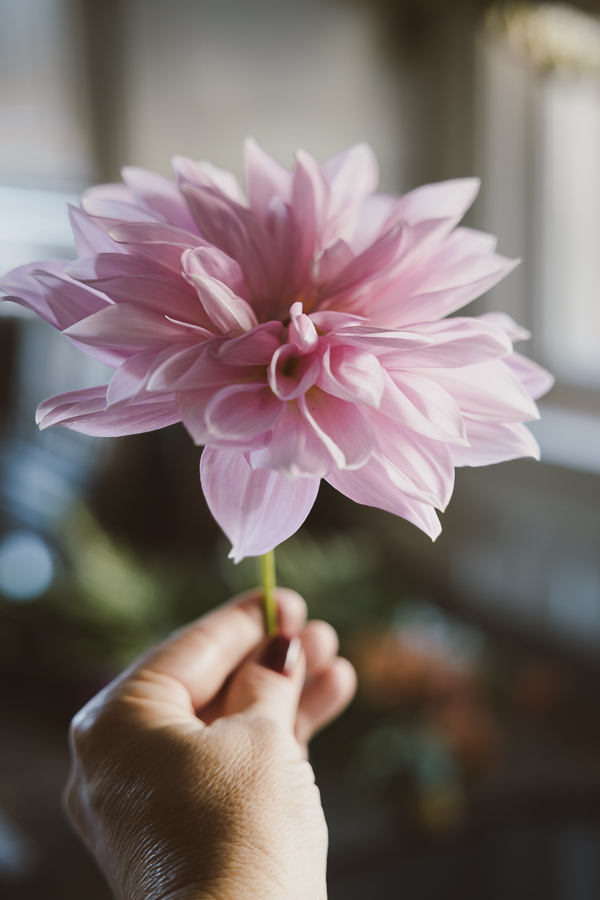 Can we please talk about this Cafe au Lait dahlia for a second? I found her in the flowerbed hanging upside down from a broken stem, but her bloom was still in tact. Isn't she a stunner?!
Anyway, I cleaned all the stems and arranged the flowers in my favorite little ceramic vase.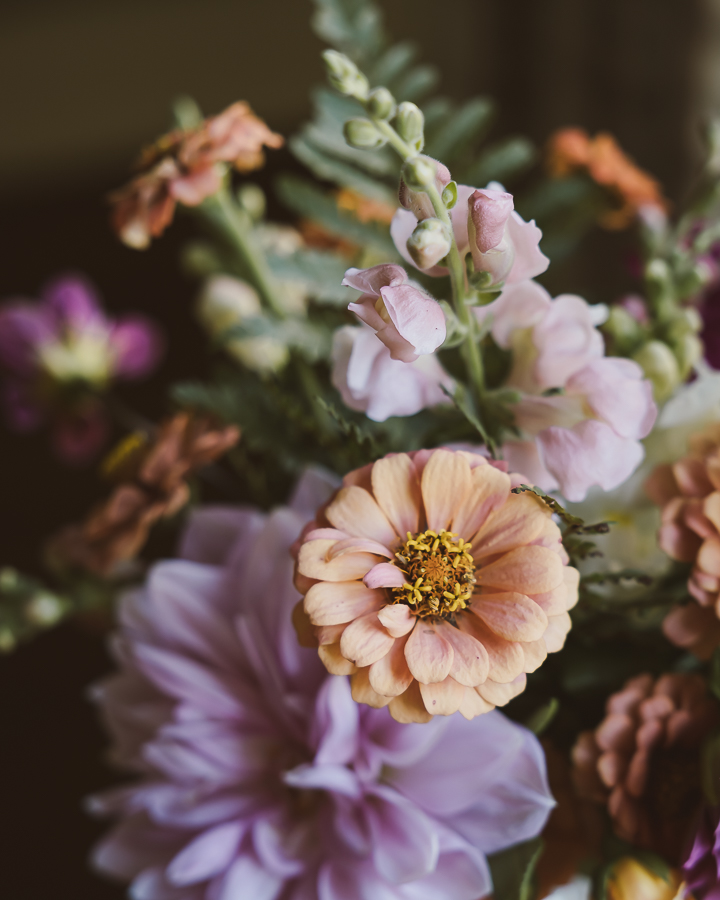 Sigh….so pretty….
After the freeze, I was anticipating the worst, but was delighted to find a little life left in my garden. I love the way it always surprises me like that.
These late-season blooms felt like a beautiful gift, and I am sharing them with you in hopes they brighten your day as much as they did mine.
Love, Kelly