even though i know that, technically speaking, we have still have a few more weeks of summer left – honestly, often times, september is every bit as hot as august – there is something about september that i adore. i might even go out on a limb and say that it is my favorite month of the year.
but just for the record, i am in utter denial that the month of august is over.

dear august…where did you go??
now don't get me wrong, i love fall. i love cooler weather, pumpkins, big pots of stew, long-sleeved t-shirts. but september is special to me…a return to normal, a gigantic exhale so to speak.
to me late-summer has its own special magic. in my neck of the woods the sunflowers are standing proud on the prairie…waving their hands high, greeting the sky. my neighbor's autumn clematis is in full, glorious bloom…its delicately-sweet scent making a serious bid for the summer honeysuckle's claim to fame. and the monarchs butterflies…sigh. i've caught a glimpse of one or two already and i cannot wait until i see my daily dose of glory.
yes… magic.
i know that september is the herald of change. the harbinger of fall. you can see it in the light. you can feel it in the days getting ever so slightly shorter. you can hear it in the way the crispy leaves rustle in the breeze. you can smell it in the dry earth…a mustiness…not the verdant freshness of summer. a few freshly fallen leaves are starting to litter the jogging path. fall is imminent. change is coming. september is that delicate edge between what was and what is to come.
as i look back over these past few years, i have come to appreciate this place…this time of transition. and although these times of transition often feel a bit unnerving (or even sometimes downright scary), i know that grace lives here.
so to september, i open my arms to you. and i welcome the new season and the new beginnings that await.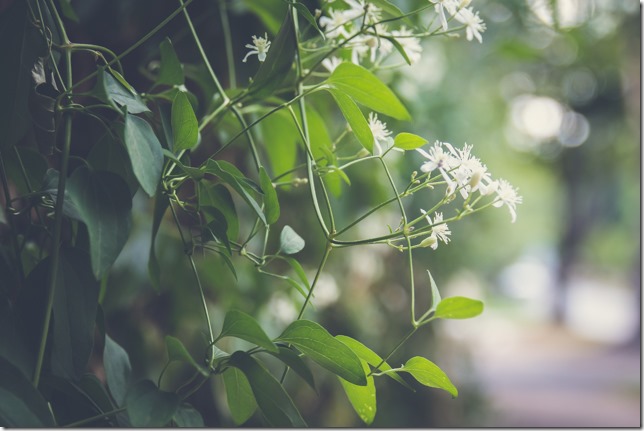 love, kelly