The butterfly is a flying flower, the flower a tethered butterfly. ~Ponce Denis Ecouchard Lebrun
I've had some very special visitors to my garden this past week.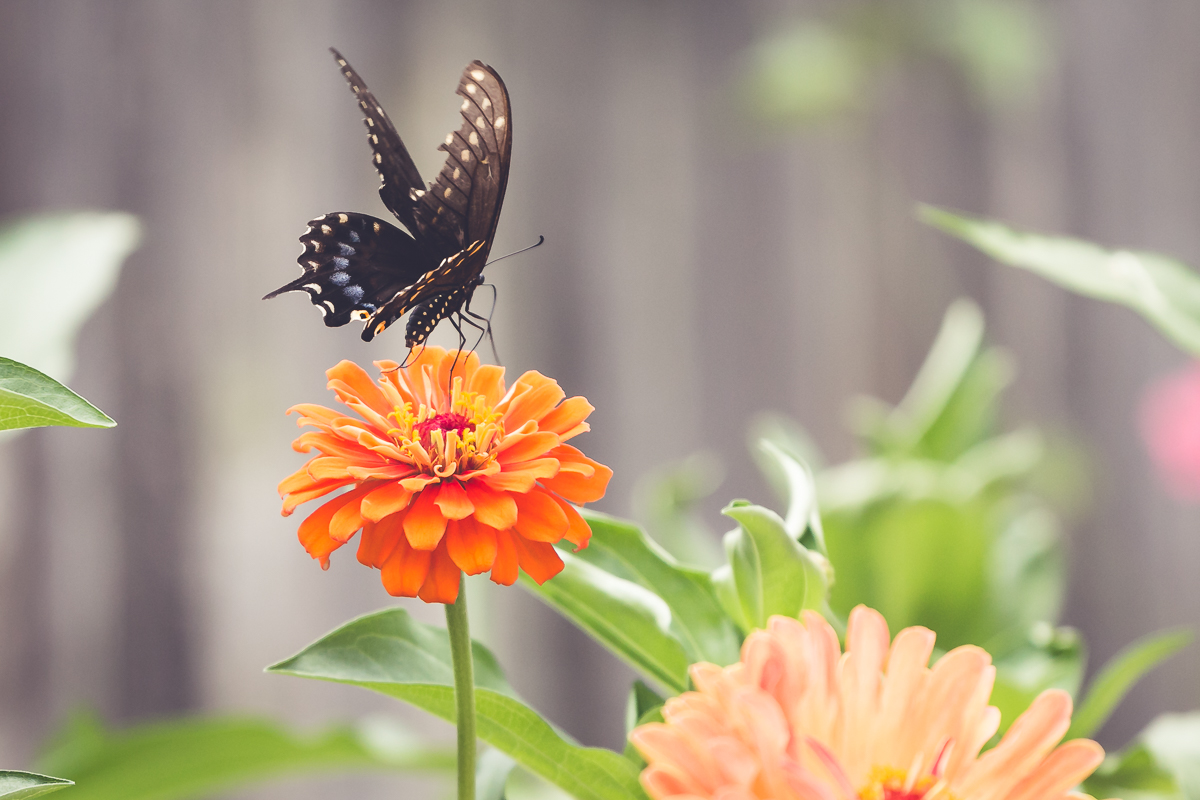 I don't think it is a coincidence that the arrival of butterflies happens around the same time as when my zinnias really start taking off. Which is usually about this time of year. Zinnias are colorful, tough, and heat & drought tolerant which makes them a perfect choice for my garden. And the fact that butterflies love them?  Well, that's the very best part!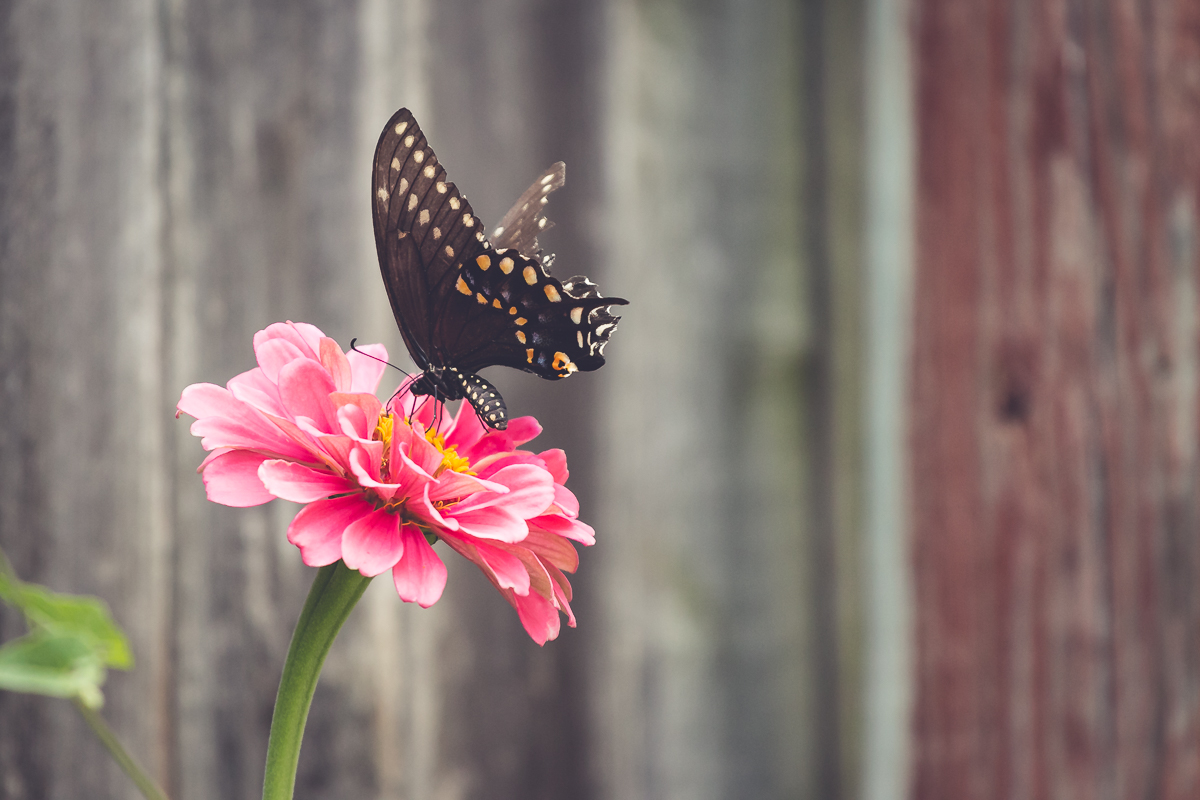 Black swallowtail butterflies, Papilio polyxenesis, are pretty common to my area during the summer months (fun fact! they are the state butterfly of Oklahoma!), and I could spend hours watching them glide from flower to flower using their long, straw-like proboscis to sample the nectar from my zinnias.
This beauty is a female swallowtail and, as you can tell from the damage to her right wing, has probably weathered a few storms. Which makes me appreciate her even more.
Tough and beautiful = magic.
So while swallowtails are pretty common to my neck of the woods this time of year, it was a complete surprise to see a Monarch butterfly enjoying my garden flowers!
Typically, Monarchs don't make their appearance in Oklahoma until September and October so seeing this beauty in July was an unexpected delight and an absolute joy! Which is basically the definition of magic to me.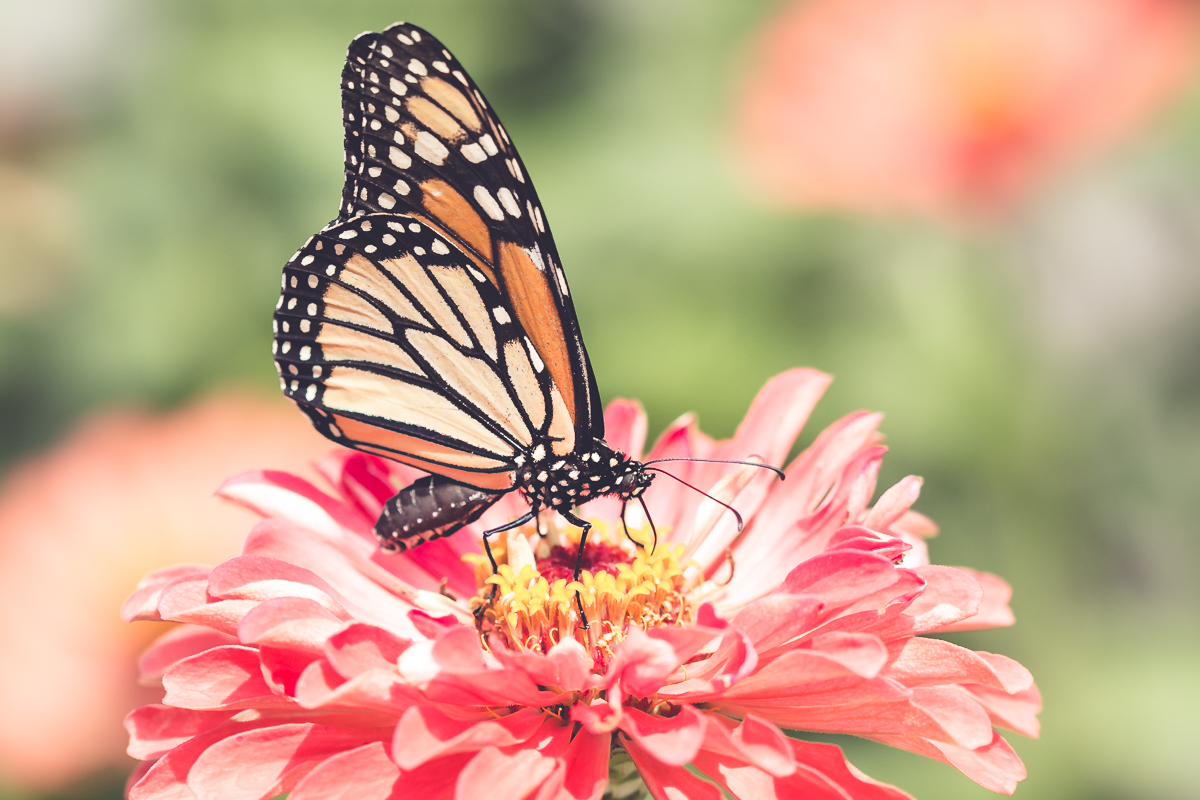 It's no secret that butterflies are one of my very favorite things about summer. But photographing them can be a real challenge, so I thought I would share with you a few tips that have helped me capture their magic.
Camera Settings
To start with, I shoot with a Canon 70D which is always set to use back-button focus. And when photographing butterflies, rather than use my new zoom lens, I still find that I still prefer using 100mm macro lens. As long as you don't act like a crazed fool around them (#beentheredonethat), butterflies are fairly tolerant of the camera. And I like using a macro lens because it allows me to get closer than my zoom lens.
Alright, now lets talk camera settings. When shooting butterflies it helps have a fast shutter speed. I start by setting my ISO to 400 to 1600 (depending on how much light is available) and my aperture to f/4.0. Then adjust my shutter speed accordingly. For these series of shots I was able to get shutter speeds of 1/1000 to 1/2000. Also on my camera, I choose the high-speed, continuous shutter option which means that I can simply hold down on my shutter button and it will open and close repeatedly until I let my finger off. And finally I choose a single focal point in the center of my viewfinder.
When it comes to shooting, I personally have had zero success in looking through my viewfinder for a butterfly in flight and pressing the shutter. They move so fast I find it impossible to get decent focus and get them in the frame at the same time. So instead, what I like to do is find one butterfly that is fairly stationary on a flower. Moving very slowly, I position myself so that I have a good view of the butterfly. And as much as I love back-light, I try to avoid being in the direct path of the sunlight and have it more to the side. Next I get into a comfortable(ish) position and pull my arms in tightly to my body.
With a good view of the butterfly, I set my focal point on the body of the butterfly. Then I adjust my shutter speed for my desired exposure (which for these shots was over-exposed by about 2/3rds of stop).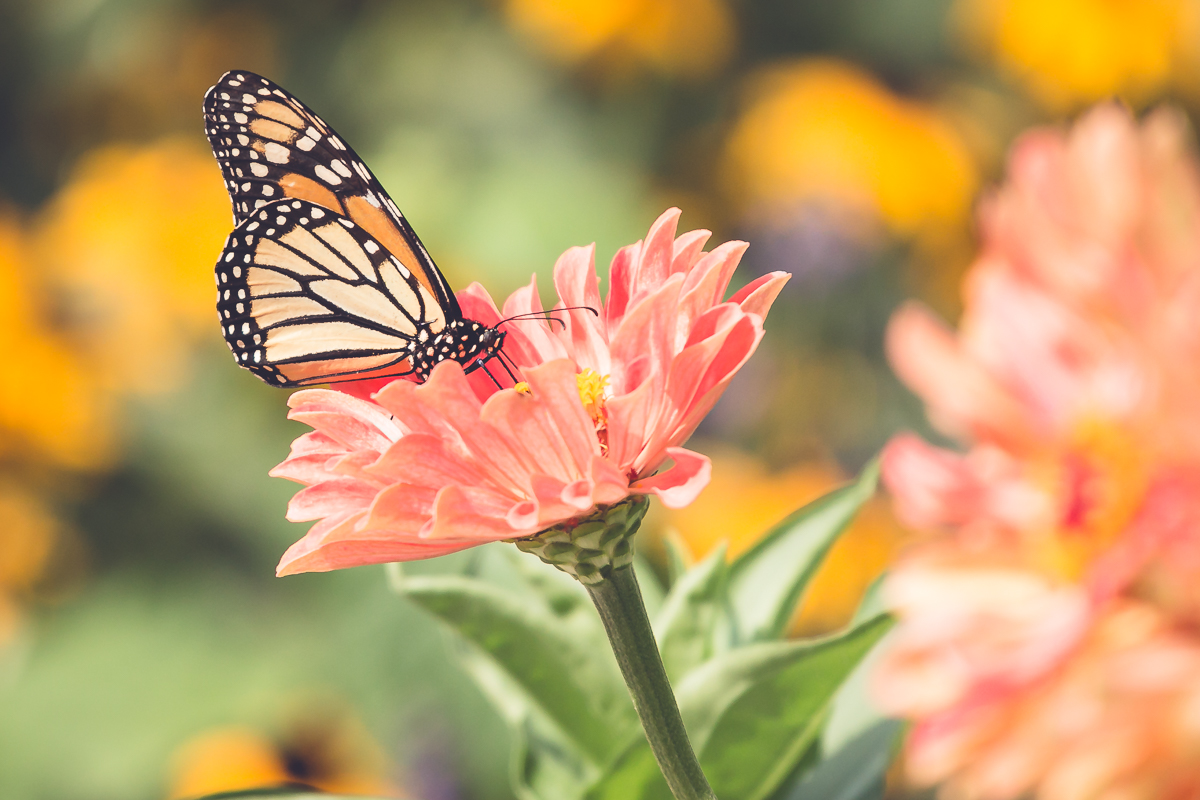 In case you were curious, capturing butterflies is 85% about time and patience.
Moving slowing around the butterfly and trying to keep my body as still as possible, I press the shutter in short bursts as the butterfly moves around the flower or flies off.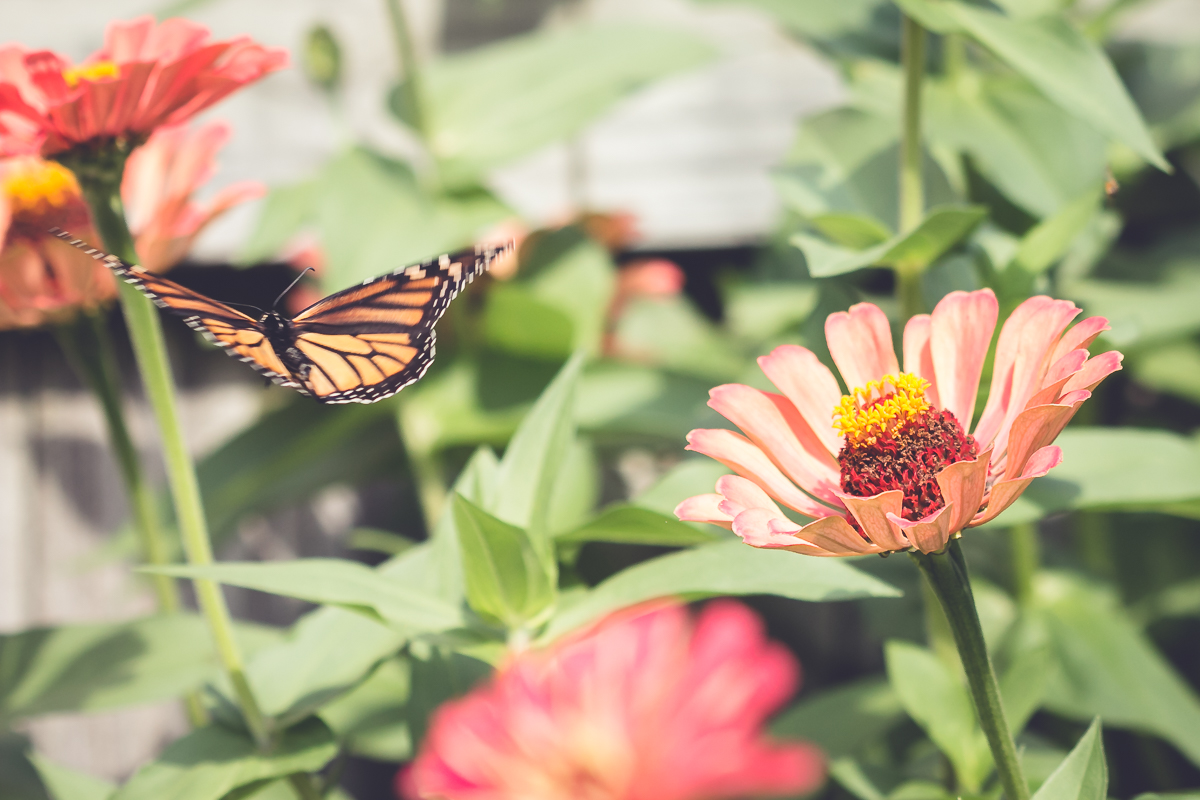 I repeat this process until my SD card fills up or until I can't feel my arms – whichever comes first. <<insert wink here>>
This time of year, the heat and humidity can be pretty brutal…super grateful for these beauties (both the flowers and the butterflies) that bring so much beauty and delight into my life.
Love, Kelly
SaveSave
SaveSave
SaveSave
SaveSave
SaveSave
SaveSave