Hey friends! Happy Friday!
Whenever I do one of these kinds monthly recaps, I am taken with the passage of time. As in, wow…how is it possible that another month has come and gone. And here we are halfway into a year that I could swear just started last week.
This is why I take pictures.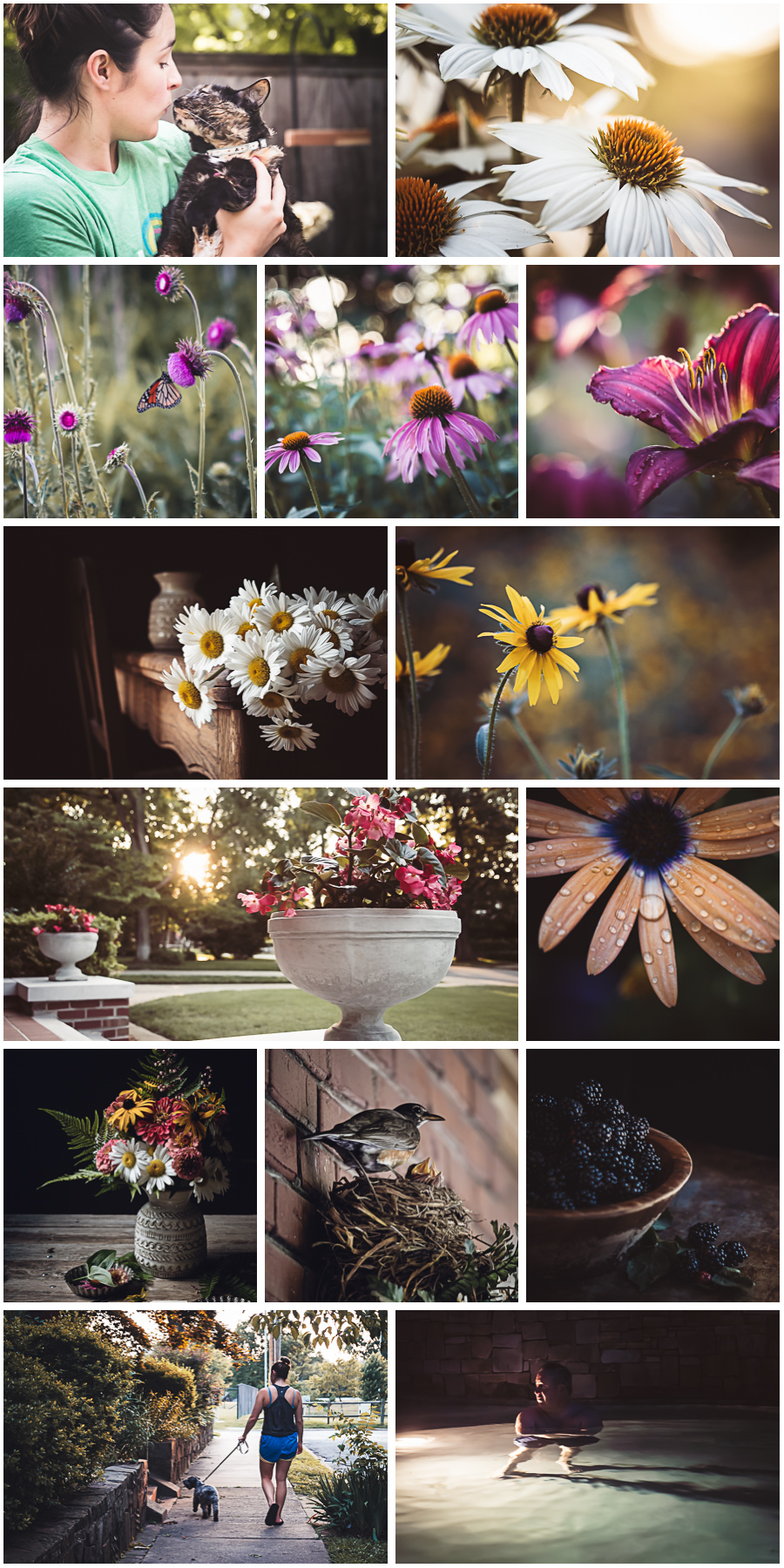 And as an extension of that, it's also why I scrapbook.
Admittedly though, I do much less of the later these days. Which for the record, I am totally OK with. During different seasons of my life, I have felt varying degrees of motivation for memory keeping.
When Kelsey was young, it was about documenting her life and the life of my little family. In recent years, memory keeping has been a tactile way for me to feel connected – encouragement and inspiration for my desire to live a mindful and intentional life.
At this time in my life, I don't feel the particular need to capture the days in quite so much detail in the pages of my scrapbooks. A few stories during the course of the month feels like enough for me. Here are the stories I told in the month of June using the intentional products from Ali Edwards.
I had so much fun creating this layout about our recent trip to the City Market in KC. This stamp set and embellishments are from the July 2019 Stories by the Month™ Physical Kit.
In this super simple hybrid layout, I documented this story about Poppy and my girl using the June 2019 Digital Stories by the Month™ Kit. I enlarged that awesome 4×6 journal card and added my text in Photoshop. I also printed out a few of the circles in the kit to add a little embellishment.
And finally, I documented a week in my Project Life album using the Move Story Kit™ and Story Stamp™. I was inspired by the idea of 'being moved by something' and so as I went about my week, I captured one thing that moved me each day. I used the numbered transparency circles along with a heart on each of my photos.
For my journal cards, I started by stamping out the numbers 1-7 using a number stamp and added the 'so moved' sentiment from the Move stamp set. I also cut strips from the striped 4×6 card and attached them to the bottom of each journal card.
The title card is from Ali's digital download in the classroom that I resized onto a 4×6 size canvas in Photoshop. I absolutely love how it came together.
These projects are just a little snippet of my month – they don't tell the complete story. But I believe that when it comes to scrapbooking, the sum is greater than its parts.
As always, thank you for letting me share these parts of my life with you.
Love, Kelly