Hello friends! Happy Friday!

In case you were wondering, my love affair with zinnias is still going strong.
I don't which I love more – their happy, vibrant colors or their lovely, graceful petals.
And the amazing thing about zinnias is that while a lot of my other garden flowers are suffering in the summer heat, my zinnias just continue to thrive no matter how hot or dry it gets.
Truth be told though, the real reason I love zinnias is because my Granny used to grow them between the rows in her vegetable garden. I remember as a little girl going out back to the garden to pick them, then I'd come in with a little bouquet for her. Granny would make such a fuss and find little vases then. All over her kitchen those she'd proudly display my zinnias.
I have such wonderful memories of summers spent at Granny's house.
My Granny was a remarkable woman. She suffered so much loss and tragedy in her life. But my mom always says that Granny was determined to make it on her own. And she did.
When I think of zinnias, I think of Granny. And it seems fitting – tough and graceful at the same time.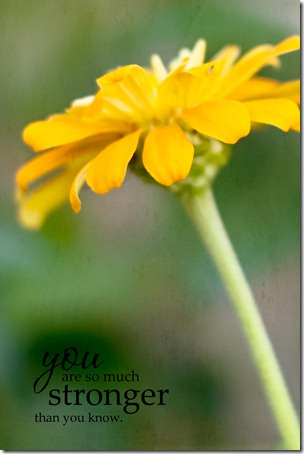 Have a wonderful weekend friends. Love, Kelly